Back
Four Seasons Hotel Tokyo at Marunouchi Unveils a Season of Romance
Extraordinary menus and intimate experiences, designed especially for those in love
January 7, 2022,
As Valentine's Day approaches, Four Seasons Hotel Tokyo at Marunouchi celebrates the season of love with exceptional gastronomy, lavish spa treatments and irresistible accommodation offers.
This winter, rediscover Tokyo as the ultimate destination for lovers as sparkling skies and glittering streets lend a picturesque backdrop for fairy-tale romance. Feel starry-eyed while walking hand in hand along the tree-lined avenues of Marunouchi, or rekindle romance with a special someone while watching Shinkansen trains glide by on a crisp Tokyo night.
Nestled in the heart of this atmospheric neighbourhood is Four Seasons Hotel Tokyo at Marunouchi, where signature settings, enchanting vistas and personalised hospitality set the stage for love stories to bloom. Be it date night or a romantic weekend getaway, couples can explore a host of delights together.
A Citrus Affair: Preserved Citrus and Blossoms Afternoon Tea at MAISON MARUNOUCHI
Revel in a burst of seasonal flavours with Pastry Chef Elwyn Boyles' signature creations, inspired by a variety of Japanese citrus fruits – lemon, kumquat, orange and black lime. This special edition of Afternoon Tea features a beguiling range of textures, from soothing confit to crispy biscuit. Experience sugary softness rounded off with a charming frisson of sour – a sensuous treat best shared with that special someone.
Sample intricate sweets such as Choux Bombe, light-as-air French puff pastry with kumquat confit, extra virgin olive oil and chocolate chip cream; Orange Blossom Macaroon, a crisp bite of gently scented meringue with black lime cream; and Ice Cream Battenberg, vanilla and green-tea ice cream dotted with demisec citrus bits.
Available February 1 – March 31, 2022
Weekday JPY 6,000++ (7,590)
Weekend JPY 6,500++ (8,223)
Love Potions: Valentine's Cocktails at Four Seasons
Raise a toast to passion with dreamy Valentine's cocktails. Crafted by Head Bartender Koichi Urata, these signature drinks can be enjoyed at MAISON MARUNOUCHI, the Champagne Lounge and the Bar.
Savour Heartfelt Connection, a heavenly concoction of cacao-infused cognac, amaretto and orange, or Chamorita, a classic Margarita with a twist of chamomile, evocative of springtime in Tokyo. Rum Dream finds its inspiration in the classic pound cake, offering a smooth blend of raisin-infused rum and homemade grape syrup.
Available February 1 – March 31, 2022
JPY 2,400++ (3,036)
Romance En Residence: Takeaway Sweets
If home is where the heart is, why not bring home the ultimate sweet surprise for a loved one? Choose from a sumptuous takeaway menu, designed for swoon-worthy moments in the comfort of one's own living room.
Gateau Sézanne. Caramelised choux pastry with hazelnut praline crème diplomat and Frangelico chantilly.
Available February 1–28, 2022, Wednesday–Sunday (except Mondays and Tuesdays, and February 11-13)
JPY 12,000 (12,960)
Very limited quantities, reservations must be made 24 hours in advance
Gateau St Valentin. Caramelized choux pastry with strawberry cream and Hokkaido rose crème diplomat.
Available only during February 11–13, 2022
JPY 15,000 (16,200)
Very limited quantities, reservations must be made 24 hours in advance
Warm Embrace: Seasonal Treatments at The Spa
Experience timeless Tokyo traditions in an intimate and exclusive ambience, and partake in centuries-old wellbeing secrets from the heart of Japan. The Spa's luxurious, seasonally inspired treatments are perfect as a thoughtful gift for a loved one – or as an indulgent treat for oneself.
Zen. Tailormade for the cooler season, this rejuvenating 90-minute treatment warms body and spirit alike. A fragrant ginger foot bath eases sore feet, while a hot stone body massage targets muscle stiffness and improves circulation. As the warmth of yuzu oil revives the body from within, the immune system receives a welcome boost.
Available until February 28, 2022

JPY 24,500 (30,992) for in-house guests, JPY 28,500 ( 36,052) for day guests
Kohaku (Winter Special Facial). This 70-minute facial treatment pampers and renews winter-dry skin. Exclusive products from Cosme Proud harness the negative-ionic effects of 24k gold, platinum and nanotechnology to restore dermal vitality, while a hot stone facial massage with organic jojoba oil delivers ample hydration.
Available until February 28, 2022
JPY 20,500 (25,932) for in-house guests, JPY 24,300 (30,740) for day guests
Rooms Promotions
Winter Retreat Package. This winter, get cosy in the heart of vibrant Marunouchi. Sink into indulgent bath rituals with a collection of luxurious products, and enjoy JPY 5,000 credit towards soothing spa treatments or fabulous dining experiences. Emerge feeling invigorated, energised and ready for new adventures. This package includes daily breakfast for two and a signature tote bag gift.
Premium Marunouchi Package. Unwind with premium pampering perks nestled in the heart of Marunouchi. Leave the hustle and bustle of the city behind and spend quality "me-time" or "we-time": indulge in nightly free-flow cocktail hour, savour expertly prepared daily breakfast, enjoy premium high-speed internet and stay longer with a guaranteed late check-out until 4:00 pm.
---
---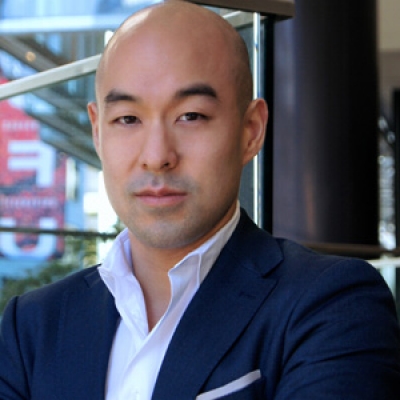 Shingo Kido
Director of Public Relations and Communications
Pacific Century Place Marunouchi, 1-11-1 Marunouchi
Tokyo, Chiyoda-ku 100-6277
Japan
---
Four Seasons Hotel Tokyo at Marunouchi
PRESS KIT

Visit Four Seasons Hotel Tokyo at Marunouchi Website