Back
Four Seasons Hotel Toronto Announces the Appointment of Colin Henderson as Chef de Cuisine of Café Boulud
Chef Colin Henderson continues to share his expertise and knowledge as he takes the helm of the Café Boulud culinary brigade
September 16, 2021,
Four Seasons Hotel Toronto announces the appointment of Chef Colin Henderson as Chef de Cuisine of Café Boulud. Chef Colin most recently held the position of Sous Chef, beginning his tenure with Four Seasons at the brand's global flagship property in August of 2018. Chef Colin spent years carefully mastering the artful and rich dishes Café Boulud has become renowned for.
"Chef Colin has been an integral part of the Café Boulud team for the past three years," says Chef Daniel Boulud. "I am very excited for our guests to experience his deep passion for seasonal dishes and fresh ingredients as he continues to lead our dynamic team."
"It is an honour to be recognised and appointed to this exciting position," says Chef Colin. "I am grateful to assume the role of the many great chefs who I had the privilege of learning from. I look forward to guiding the menu and to leading this team that truly feels like a family."
Chef Colin's interest for the culinary arts began at a young age and at fifteen years old he began working as a fry cook in a small local restaurant. This experience led into the enrolment and successful completion of Culinary Management School at Ottawa's Algonquin College. Prior to assuming his position at Café Boulud, Chef Colin joined Ottawa's Beckta Group as sous chef and later aided in the opening of Toronto restaurant Lena also in the position of sous chef. Colin had the unique opportunity to work closely with Chef Michael Tusk in his San Francisco three Michelin star restaurant Quince, learning the finer points of fresh pasta and perfecting the sophistication of food plating finesse.
Chef Colin is bringing his expertise and passion to his new role, inspiring his team to remain thoughtful towards sourcing top quality ingredients from small producers and integrating sustainability into his kitchen and restaurant.
---
---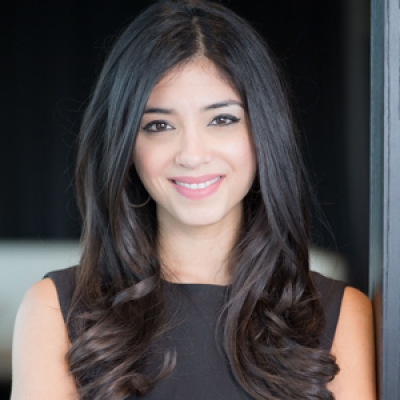 Halla Rafati
Public Relations Director
60 Yorkville Avenue
Toronto, Ontario M4W 0A4
Canada
---
Four Seasons Hotel Toronto
PRESS KIT

Visit Four Seasons Hotel Toronto Website