Back
Four Seasons Resort and Residences Vail Celebrates 10-year Anniversary and Unveils WhoVail
The festive season kicks off with Christmas carols, live music and The Grinch
December 9, 2020,
Four Seasons Resort and Residences Vail held its grand opening ten years ago at the front door to Vail Village, raising the bar on the hospitality experience in Vail, the larger Vail Valley, and for mountain resorts the world over. From its inception, the Resort was created to offer an elevated experience nestled at the base of Vail Mountain for adventure seekers and those in need of rest and relaxation, all while surrounded by the pristine beauty of the White River National Forest and everything Vail Mountain has to offer.
While the Resort has experienced many changes over the past ten years, one element has remained the same. The exceptional team at Four Seasons Resort Vail remains committed to creating memorable experiences that will last a lifetime for families, couples, groups and friends travelling together in this incomparable alpine destination.
Of the changes the Resort has undergone over the past decade, perhaps the most notable is within the Private Residence offering. With twenty-four private residences in its Private Retreats portfolio – ranging from two- to six-bedrooms - these unique residences offer guests a home-away-from-home. Each is independently designed, boasting stunning views of Vail Village and Vail Mountain. With their own custom-made kitchens and sprawling grand rooms, these residences provide the ideal experience for those seeking comfort and luxury in their own home, while enjoying an experience that is truly Four Seasons.
In 2019, Four Seasons Resort Vail embarked on an enhancement project to further elevate the Resort, including a refresh and remodelling of 29 guest rooms, main corridors, front lobby, concierge desk, retail corridor, ballrooms, meeting and event space, the conversion of several fractional suites to hotel rooms and residential condominiums as well as a new kitchen for The Remedy Bar.
To coincide with its ten-year anniversary, Four Seasons Resort and Residences Vail announces the annual unveiling of WhoVail at the Resort on Friday, December 11, 2020 at 4:00 pm.
"We are thrilled to unveil WhoVail to begin this festive season. We have all experienced a tumultuous year, and it is extremely important that we come together to celebrate one another, and the work that we have invested in creating an exceptional experience for guests and owners and everything that Vail has to offer. I am extremely proud of my passionate, dedicated team and am looking forward to this holiday season and the year that lies ahead," shares Four Seasons Resort and Residences Vail General Manager Meredith Macfarlane.
The impressive WhoVail gingerbread house façade, inspired by the Dr. Seuss classic The Grinch Who Stole Christmas, is a stunning creation built in-house by expert carpenter Frank Bontempo and the engineering team. Decorated by Pastry Chef Christine Clancy and the Resort's pastry team, WhoVail is a beautiful creation crafted with intricate detail and pattern work.
Symbolising the beginning of the holiday season and providing an opportunity for the community to come, revel and enjoy, the unveiling will feature holiday carols and original music by local artist Trevor Michael, guest appearance from The Grinch and Fizzy Bruno (starring as the Grinch's dog, Max). WhoVail will be up throughout the festive season.
---
---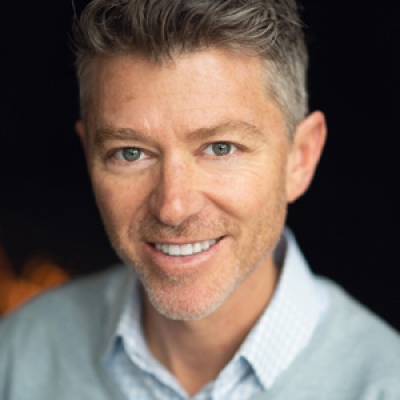 Jonathan Reap
Director of Public Relations
One Vail Road
Vail, Colorado 81657
USA
---
Four Seasons Resort and Residences Vail
PRESS KIT

Visit Four Seasons Resort and Residences Vail Website