Back
Four Seasons Resort and Residences Vail Announces Curated Private Dining Experiences
Four Seasons Vail creates curated private dining with bespoke Après, Elevated and Dîner Privé experiences for discerning guests
February 19, 2021,
Four Seasons Resort and Residences Vail announces newly developed après-ski and private dining al fresco on Flame's patio, curated specifically for discerning guests seeking an exceptional experience at Vail's most sought-after location to revel and revive.
"We are delighted to offer these creative, unique, fun, yet elevated experiences for our guests to enjoy their time together while taking advantage of everything Vail has to offer," shares Meredith Macfarlane, General Manager of Four Seasons Resort and Residences Vail. "The Après, Elevated and Dîner Privé experiences were designed for our guests and patrons to enjoy what truly sets our Resort apart – private, personalised service from our exceptional team paired with creative culinary delights and unbelievable views of Vail Mountain."
After enjoying everything winter has to offer, Après, Elevated is an opportunity for guests to relax in refined luxury and savour unique culinary offerings from the mountainside venue. Marvel at the grand expanse of Vail Mountain from a private terrace complete with a firepit and focus on nothing but rest, relaxation, and spending time with one another.
The Après, Elevated experience can accommodate up to six guests and features a range of culinary delights from plated hors d'oeuvres to a raw bar with caviar, and small bites from chef-attended action stations. Libations can be either pre-ordered or served à la carte. Service begins from 12:00 noon starting from USD 1,000 per experience.
Additionally, Four Seasons Vail presents Dîner Privé. As the sun goes down after another extraordinary day in Vail, experience dining al fresco reimagined on the terrace, next to a firepit, under the moonlight and stars above the Colorado Rockies. Stay cosy in a private lounge while enjoying the world-class culinary delights of Four Seasons Resort Vail.
Each private dining experience can accommodate up to six guests and features a chef's curated, three-course meal. Libations can be either pre-ordered or served à la carte. Service from 12:00 noon to 5:00 pm starting from USD 1,000 per experience.
To reserve a personalised experience at Four Seasons Vail, call +1 970 477 8813 or email catering.vai.dst@fourseasons.com
The photo and video shoot highlighting these bespoke experiences was created by a partnership between Four Seasons Resort and Residences Vail, luxury event designer Go Bella, world-renowned photography brand James x Schulze, and famed production house Elysium Productions. Apparel was provided by internationally recognized luxury brand, Gorsuch, with floral designed and provided by Breckenridge based Bloom and rentals provided by Max/Livie.
About Go Bella
Go Bella is a global luxury event design and planning company based in Colorado. the team is comprised of passionate event producers who create incomparable destination weddings and events in Colorado and afar. Forward-thinking clients and companies seek Go Bella to plan their social celebrations, brand launches and charity galas.
About James x Schulze
James x Schulze is a world-renowned photography brand composed of four acutely talented artists. Founding partners James Christianson and Otto Schulze founded James x Schulze with a vision of the truly exceptional. With a multi-layered approach that combines editorial, documentary and fine art styles, James x Otto x Jennifer x Heidi intentionally capture clients in their most true form. Nominated as Top Wedding Photographers in the world by Harper's Bazaar, and with more than 40 combined years as photographers, the unique blend of talent behind James x Schulze provides an experience for clients that is like no other.
About Elysium Productions
Elysium Productions exists to create truly personal and authentic films from the most important day in a couple's life. California-based wedding videographers with business expansion to Colorado, New England, Cabo, and beyond, Elysium is commissioned all across the USA and the world for destination weddings. For clients planning a wedding built around their love for one another, excited to celebrate with their friends and family, this company may be a perfect fit for the Elysium style.
About Gorsuch
Founded in the mountains more than 50 years ago, Gorsuch is committed to continuing their family tradition of bringing customers the finest in ski, fashion, and home. It is their family legacy.
About Bloom
Bloom personalises style and taste with abundant creativity and knowledge. Regardless of design aesthetics, be it rustic, whimsical, traditional, modern, or a little funky, Bloom can deliver. Experienced in transforming weddings, events, private parties and overall floral design, Bloom touts superior style and ensures clients have a little fun along the way.
About Max and Livie
Max and Livie specialises in providing distinct, stylish furnishings for clients. Their team of event designers and crew are unmatched in their professionalism and friendliness. Their inventory consists of lounge seating, dining and cocktail tables, chairs and barstools, bars, back bars and buffets, wall structures and an extensive inventory of accessories including centrepiece vases, pillows and throws. At Max/Livie, rental products and design services are available to clients throughout the cities and resort communities in Colorado, Utah, Wyoming, New Mexico and Arizona.
---
---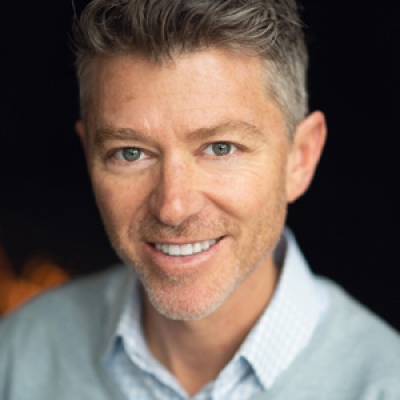 Jonathan Reap
Director of Public Relations
One Vail Road
Vail, Colorado 81657
USA
---
Four Seasons Resort and Residences Vail
PRESS KIT

Visit Four Seasons Resort and Residences Vail Website