Back
Mother Earth Farmers' Feast at Four Seasons Hotel Westlake Village
Coin & Candor celebrates its one year anniversary with menus honouring Mother Earth and local farmers
March 6, 2020,
Los Angeles, Westlake Village, U.S.A.
Coin & Candor, a California brasserie at Four Seasons Hotel Westlake Village known for ingredient-driven, wood-fired dishes, prepares to celebrate its one year anniversary and Mother Earth with a series of specialty menus honouring some of its favourite local farms.
Beginning April 1, 2020, Chef Jose Fernandez and Chef Patrick Fahy present The Mother Earth Farmers' Feast with weekly themed menus incorporating seasonal prime pickings. Each week during the month of April 2020, a series of four-course menus (USD 65) will incorporate one select ingredient throughout each dish, paying tribute to the local farmer who thoughtfully brought the ingredient to life.
"We are thrilled to partner with some of the area's most skilled farmers who have played a pivotal role in Coin & Candor's success during its opening year," explains Chef Jose Fernandez of Coin & Candor. "These farmers work tirelessly to harvest and grow the highest quality produce that yields the best tasting and most nutrient rich ingredients. It seems very appropriate to celebrate our farmers, our one year anniversary and Earth Day all within the same month."
During the four week long celebration, farmers from the partnering farms will make special appearances inside Coin & Candor and speak to guests about the importance of seed varietals and responsible farming practices. For a limited time during the month of April 2020, vegetables will be available for purchase at the pop-up farmers' market located inside Coin & Candor.
To make reservations, book online or dial 818 575 3000.
April 1-7, 2020 - Beauty and the Beet
Thorne Family Farms, Malibu
Ahi tuna crudo, beet aguachile, serrano, citrus, avocado, sesame, green onions, radish
Beet tetela, goat cheese, sea urchin, purslane, squash blossom, toasted pistachios
Lamb loin, beet mole, cabbage, nasturtium, pine nuts.
Chocolate pave 70 percent organic chocolate, cocoa nib croquant, beet ice cream,
April 8-14, 2020 - Bravo-Avocado
Apricot Lane Farms, Moorpark
Avocado hummus, peanut sauce, grilled naan bread.
Sea bream, avocado, cucumber, seaweed, nasturtium, sesame seed, serrano, shiro dashi
Skirt steak, charred avocado-nopales salsa, spring onions, pinto beans, pea tendrils
EVOO gateaux green strawberries, green almond, green apple, avocado ice cream
April 15-21, 2020 - You Have Tomato Be Kidding Me
Tamai Family Farms, Oxnard
Heirloom tomato, citrus, chive-nasturtium oil, stone fruit, ginger vinaigrette
Fermented tomato, corn mole, black sesame, spring herbs
Charred octopus, tomato broth, olives, potatoes, calabrian peppers, toasted almonds
Tomato granite crème fraiche ice cream, ruby port, compressed melons, candied brioche
April 22-30, 2020 - Peas On Earth
2 Peas in a pod Farm, San Luis Obispo
Chilled pea soup, spiced crème fraiche, sourdough croutons
Snap peas, labneh, wild arugula, basil, meyer lemon oil, pumpkin seeds, salsa verde
Pea raviolo, black truffle egg yolk, peas, ricotta, brown butter, pea paper, parmesan
Strawberry brulèe matcha genoise, whipped cream cheese, toasted almonds, green pea ice cream
---
---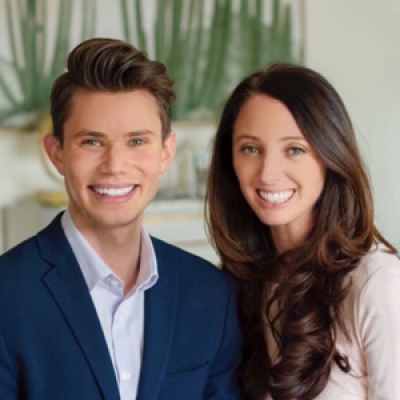 Jacqueline Kerns and Harley Potter
Public Relations & Communications Team
Two Dole Drive
Westlake Village, California 91362
USA
---
Four Seasons Hotel Westlake Village, California
PRESS KIT

Visit Four Seasons Hotel Westlake Village, California Website