Back
California Health & Longevity Institute Teams Up with the Mindry for a Day of Wellness at Four Seasons Hotel Westlake Village
Leading Los Angeles wellness brands partner to bring a day of tranquility and peace
November 12, 2020,
Los Angeles, Westlake Village, U.S.A.
Guests are invited to discover rejuvenating bliss with a one-day wellness retreat at Four Seasons Hotel Westlake Village.
Set to take place on November 19, 2020 between 9:00 am and 4:00 pm, the partnership between celebrated wellness centre California Health & Longevity Institute and the new Mindry, which recently opened its doors in Malibu, brings guests a day of restorative practices in a safe outdoor environment. Guests will flow and breathe their way to a more peaceful state of being through a series of workshops lead by the team of the Mindry while enjoying a seasonally-inspired lunch in between workshops. The one-day retreat will conclude with a relaxing 50 minute massage therapy in the award-winning spa at the newly transformed Four Seasons Hotel Westlake Village.
Power Yoga - Begin the day with a dynamic yoga practice while building strength through the rhythmic flow and breath.
Distance Reiki and Energetic Healing Meditation - Restore balance to the body, mind and spirit by removing energy blockages. This session allows a natural healing process from emotional restrictions and is particularly helpful for treating insomnia and in post-surgery healing.
Breathwork - Learn to better process and regulate emotions, such as fear, pain and trauma as through liberation from the "fight or flight" response.
Sound Healing GongBbath - Discover a deeply calming meditative experience, as the healing vibrations work to improve physical and emotional wellbeing while reducing stress, insomnia, anxiety and depression.
50 Minute Spa Treatment – Escape to pure bliss and unwind with a 50-minute massage treatment.
Price per person is USD 249 plus taxes. Studio mats, water and practices amenities will be provided on the day of the work-shop. To learn more about this workshop or to make a reservation to join this class, dial 818 575 1422 or email samantha.jones@fourseasons.com.
About The Mindry
The Mindry is the dream of lifelong soul sisters Jen Rossi and Willow Kalatchi. Having each experienced the transformative powers of meditation, mindfulness and wellness in their lives, they found themselves drawn to the idea of being a part of this universal shift in consciousness. Whether one is looking for a way to deepen and expand their current practice, or simply wanting to try meditation for the first time, The Mindry promises to provide a safe space to join guided meditation classes and an inspirational place to source high quality wellness products.
The Mindry Malibu is their first stop on a great adventure to create modern sanctuaries and authentic experiences that fit any lifestyle, curated and guided by the best in the industry. From the handmade furnishings and up-cycled wood shelves to the Himalayan salt lamp wall and the expertly curated items in the retail shop, The Mindry is more than just a destination - it is an ode to their hometown of Malibu, a cultural heritage grounded in balance between people and the environment.
---
---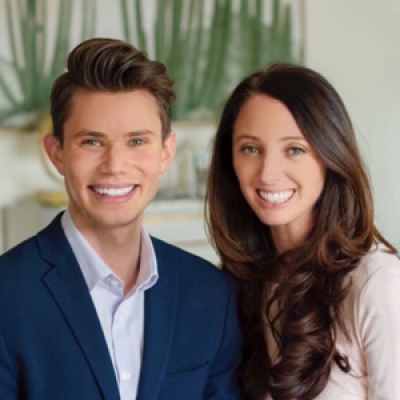 Jacqueline Kerns and Harley Potter
Public Relations & Communications Team
Two Dole Drive
Westlake Village, California 91362
USA
---
Four Seasons Hotel Westlake Village, California
PRESS KIT

Visit Four Seasons Hotel Westlake Village, California Website