Back
Four Seasons Hotel Westlake Village Reopens with New Wellness Packages and a Touch-Free Spa Menu
A near nature, near perfect Los Angeles getaway
June 26, 2020,
Los Angeles, Westlake Village, U.S.A.
Four Seasons Hotel Westlake Village, the 12 acre (5 hectare) urban retreat tucked within the Santa Monica Mountains, re-opens its doors with heightened health and safety protocols, evolved wellness packages, touch-free experiences and safe ways to escape the city for a near nature, near perfect getaway.
The newly renovated coastal California hotel, known for its award-winning 40,000 square foot (370 square metre) spa, chic outdoor pool and on-site wellness partner California Health & Longevity Institute, introduces two new packages just in time for summer escapes.
"We are thrilled to open our doors and welcome our guests to Four Seasons Hotel Westlake Village again with the utmost care and concern," explains Victoria Nickle, Executive Director at California Health & Longevity Institute. "It is our hope that our industry-leading health and safety protocols paired with our newly introduced wellness experiences bring guests the ideal option for an easy access weekend getaway."
Fresh Air Fitness
This package combines practical tools with sustainable approaches needed to discover lasting health and for some, a better pre-quarantine body.
At the start of the stay a Fitness Assessment & Consultation (50 minutes) plus a BODPOD Assessment (25 minutes) with a certified exercise physiologist will establish fitness levels, fitness interests and optimise goal setting for the 21 Day challenge. The 21 Day Challenge and one-on-one consultation provides a strategic plan and ongoing support to help guests reach fitness goals.
Guests can also enjoy on-site fitness classes plus a private guided hike through scenic ocean view trails before enjoying a seasonally inspired gourmet picnic in the picturesque Malibu landscape.
Rates starting at USD 600*
Relax and Recharge
This package is for those who are ready to shake the stress of quarantine while relaxing and recharging in the sun.
Guests will enjoy a restorative yoga session followed by a rejuvenating spa treatment (50 minutes) inside the largest spa within the Four Seasons brand. A private poolside cabana awaits for a blissful day by the pool where guests can enjoy refreshing cocktails and California-inspired bites with a USD 50 dining credit during the stay.
Rates starting at USD 650*
Touch-Free Spa Menu
Four Seasons Hotel Westlake Village also offers spa treatments without the worry. The Spa's Touch-Free menu incorporates safety practices designed with care to relax, revive, and recover guest health while carefully preserving the spirit of traditional treatment methods. The Touch-Free Spa Menu includes:
Hyperice Spa Massage (50 minutes) - This award-winning percussion massage technology provides an all-encompassing touch-free massage experience. Available as an enhancement or standalone treatment, each session is fully customisable and incorporates aromatherapy and meditation.
Mindful Meditation (50 minutes) - Guided outdoor meditation sessions are offered by experts at California Health & Longevity Institute for an immersive self-discovery. Experts lead guests through breathing techniques to increase calmness and physical relaxation, improve psychological balance, cope with stress, and enhance overall health and well-being.
Reiki (50 minutes) - Stemming from the Japanese words rei, meaning universal, and ki, which means vital life force energy, the hands-on natural healing Reiki is deeply relaxing. This clothed treatment stimulates the body's immune response system and helps to relieve pain.
Sound Bath Experience (50 minutes) - This deeply resonating relaxation technique and meditative experience, "bathes" guests in sound waves produced by instruments such as chimes, gongs, drums and singing bowls.
*Packages are based on a two night minimum and include: complimentary overnight parking, a welcome amenity, early check-in, late check-out and complimentary high-speed internet access.
---
---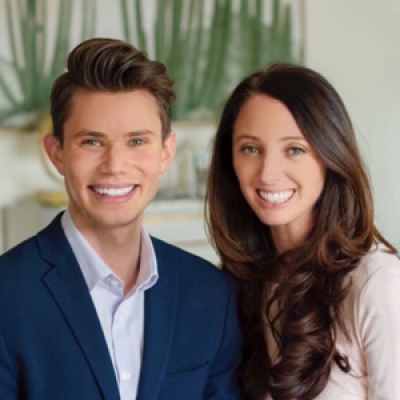 Jacqueline Kerns and Harley Potter
Public Relations & Communications Team
Two Dole Drive
Westlake Village, California 91362
USA
---
Four Seasons Hotel Westlake Village, California
PRESS KIT

Visit Four Seasons Hotel Westlake Village, California Website