Back
Ingredients for Authenticity: Coin & Candor, the California Brasserie Inside Four Seasons Hotel Westlake Village, Turns Two
April 22, 2021,
Los Angeles, Westlake Village, U.S.A.
Coin & Candor, known for its wood-fired dishes, reopens at Four Seasons Hotel Westlake Village after a pandemic year and welcomes the return of loyal foodies and first-time culinary enthusiasts, while Chef Jesus Medina and his team celebrate the anniversary.
To make up for its 2020 missed celebration, the neighbourhood hub pays tribute to distinct details that make it a community favourite and a leading contender for one of LA's best emerging restaurants.
Honour the past and present roots: Chef Jesus draws his inspiration from his upbringing and experiences working in kitchens around the world. Driven daily by seasonal produce available from local farms and its on-site garden, the menu is reflective of a Southern California state of mind.
Stoke the flame: Passion and craftsmanship are at the centre of all involved in Coin & Candor. This includes the thoughtful approach that goes into elevating flavour profiles, including the dishes prepared on the wood-burning grill - more than 80 percent of the menu - such as the signature Baja red snapper served with adobo and chimichurri.
Celebrate the sea: The tiniest of treasures offer the biggest delights. The California brasserie house-harvests salt weekly with water sourced straight from the coastline of the ocean in Malibu.
Prioritize pastry: Pastry Chef Patrick Fahy is no stranger to the spotlight after spending time on the pastry team at the acclaimed French Laundry in Napa Valley. Now at the helm of Coin & Candor's pastry program, he creates in the guest-facing guild station. Not to be missed - the warm red fife sourdough bread, milled in house and baked at 450 degrees daily.
Come as you are: Dressed up for a date night, or dressed for comfort from the gym, Coin & Candor encourages guests to come dressed in what feels best to enjoy the sun-kissed views from the sprawling outdoor patio dining (voted best out-door dining in LA) or the lively indoor space under the bar's oculus.
---
---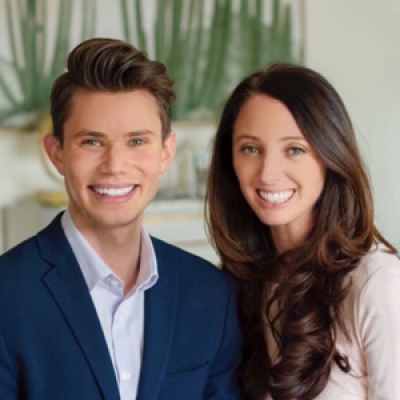 Jacqueline Kerns and Harley Potter
Public Relations & Communications Team
Two Dole Drive
Westlake Village, California 91362
USA
---
Four Seasons Hotel Westlake Village, California
PRESS KIT

Visit Four Seasons Hotel Westlake Village, California Website