Back
Celebrate Global Wellness Day at Four Seasons Resort and Residences Whistler
June 8, 2022,
On Saturday, June 11, 2022, Four Seasons Resort Whistler invites guests to relax and recharge with immersive self-care experiences. Celebrating this year's Global Wellness Day theme, #ThinkMagenta, the team has prepared a variety of activities that promote a healthy and balanced lifestyle, reminding guests and employees to take a moment to stop, breathe and smile.
Morning: Stop and Recharge
While the sun slowly rises over the mountain peaks, guests can start their morning with breakfast at Braidwood Tavern, the ultimate adventure fuel. A selection of healthy and freshly made juices will be available on a complimentary basis.
In addition, for those looking to recharge and reenergize their bodies, a one-hour Morning Revival fitness class is available from 9:00 to 10:00 am.
Afternoon: Take a Moment to Breathe
At 12:30 pm, guests can take part in a one-hour power stretch Pilates class to boost happiness and workout the whole body, peacefully calming the mind and body by focusing on breathing in fresh mountain air.
After the class, the team at The Spa recommends the popular Deep Tissue Massage to relive muscle tension and fatigue or, alternatively, the Après Mountain Massage with warm stones and a peppermint foot mask to ease inflammation and soreness. Guests who book a treatment on Global Wellness Day will receive complimentary house-made granola bars and bath salts to enjoy afterwards.
Evening: Smile Together
Finish the day with an evening Feel Good Hatha Yoga Class from 5:00 to 6:00 pm at the Resort's gym. Guests are invited to stop and smile as they are guided through this yoga class, perfect to ease the mind and the soul.
To end the day, the picturesque vintage camper will feature energy boosters from 4:00 to 6:00 pm.
From complimentary fitness classes amid Whistler's calming surroundings to freshly made juices to fuel the day, guests can share the most memorable experiences of the day by tagging and using the hashtag #GlobalWellnessDay.
---
---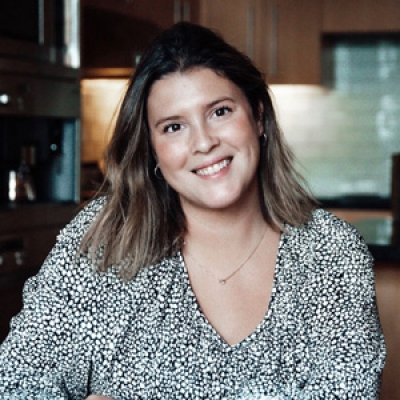 Carolina Pires
Public Relations Manager
4591 Blackcomb Way
Whistler, British Columbia V0N 1B4
Canada
---
Four Seasons Resort and Residences Whistler
PRESS KIT

Visit Four Seasons Resort and Residences Whistler Website