Back
Prost! Four Seasons Resort and Residences Whistler Invites Guests to Experience Oktoberfest This Fall
September 19, 2022,
Fall means Oktoberfest at Braidwood Tavern at Four Seasons Resort and Residences Whistler. Beginning September 19 until October 16, 2022 and running daily from 11:00 am to 9:00 pm, the team welcomes guests to raise a glass and toast fall with a hearty Prost!
Oktoberfest dates back more than two centuries, to 1810, when Bavaria's Crown Prince Ludwig married Princess Therese of Saxony-Hildburghausen. The celebrations were raucous, lasting multiple days, with horse racing, feasting, and drinking. It's been an annual celebration ever since, not only in its original home of Munich, Germany, but also all over the world.
There's nothing Braidwood Tavern's very own Uncle Bruce loves more than a party, and throughout Oktoberfest, it's on. Dirndl and lederhosen optional.
Among the Oktoberfest themed brews on offer at the cozy lounge are the Erdinger Weissbier from Munich; Holsten Maibock, a classic lager from Hamburg; and many more.
Braidwood Tavern's thoughtfully curated beer list pairs perfectly with classic German dishes on the special Oktoberfest menu.
"Growing up in Germany, my family and I always looked forward to the yearly Oktoberfest in Munich. I fell in love with it immediately, not only with the food and drinks but overall energy! I'm very excited to bring a true Oktoberfest experience to our guests. Our team has worked on coming up with an authentic menu and concept – we cannot wait for friends and family to have a good time around good food and good beer," says cook Anton Hellwig.
The culinary team elevates all-time Oktoberfest favourites with premium ingredients full of flavour. A jumbo baked pretzel is fresh out of the oven daily, served with sweet ground mustard. It goes perfectly with indulgent goose pâté or charcuterie, featuring assorted selections of dry cured meats, salami, crunchy pickles, and mustard.
Oktoberfest wouldn't be the same without wiener schnitzel, the fried veal accompanied by potato salad, sauerkraut, and cranberry sauce; same goes for spätzle, the noodles in traditional cheese sauce topped with crispy fried onion. Hearty beef goulash is studded with braised onion, potato, paprika, and grilled bread; roasted chicken comes with warm potato salad and decadent dark-beer jus.
Other iconic Oktoberfest menu items are weisswurst sausage, grilled German smokies with crispy fries and spicy mustard, and leberkaese meatloaf with cornichons and Bavarian mustard. Then there's schweinshaxe: smoked pork hock, sauerkraut, and bread dumpling with savoury beer gravy.
On the sweet side, offerings include warm apple strudel with vanilla-bean ice cream - the ultimate fall comfort food. And of course there's Black Forest cake, light chocolate sponge layered with dark cherries and fresh whipped cream.
Visit Braidwood Tavern's website for Oktoberfest bookings and more information, and follow Braidwood on Instagram.
---
---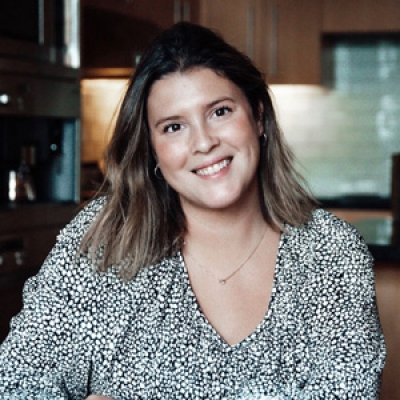 Carolina Pires
Director of Public Relations and Communications
4591 Blackcomb Way
Whistler, British Columbia V0N 1B4
Canada
---
Four Seasons Resort and Residences Whistler
PRESS KIT

Visit Four Seasons Resort and Residences Whistler Website