Back
Summertime, and the Living is Easy: Four Seasons Resort Whistler Welcomes Patio Season
From classic Canadian BBQ gatherings to intimate al fresco dining, memories are made around the table
June 20, 2022,
Sun-dappled alpine meadows, blue sky backing glorious peaks, and lingering pink sunsets: there's nothing like a Whistler summer. To celebrate, Four Seasons Resort Whistler has unveiled all sorts of summery culinary experiences to bring people together in the spirit of gathering, reunion, and connection.
The day starts off with breakfast at Braidwood Tavern. Executive Chef Sajish Kumar Das developed his passion for cooking from an early age at home, and he brings that sense of the family kitchen to the welcoming Canadiana restaurant styled after a classic mountainside cabin. His locally sourced, peak-of-season menu offers dishes that energize and nourish. Farm-fresh BC eggs cooked to order or in fluffy omelettes and traditional benedicts, freshly baked country breads and French pastries, nutrient-dense smoothies and more all sustain a day of fresh air with family and friends. Hearty dishes hot off the griddle range from buttermilk fried chicken with Belgian waffle, gravy, and maple syrup to brioche hazelnut and chocolate French toast with silky vanilla sauce. The room is comfortable and warm - with the feel of a rustic mountainside retreat - the coffee is top notch, and there are bubbles and sunshine-y cocktails to toast to the day ahead.
If outdoor adventure can't wait, Braidwood Café offers baked goods and hot espresso-based drinks to go. Open daily from 7:00 to 11:00 am, Braidwood has everything to kickstart a day of mountain exploration. Power-packed muffins or decadent danishes are perfect to toss in a backpack before enjoying some of the most spectacular scenery in the world.
Whether a summertime escape with family or friends is spent hiking, biking, paddling, or strolling and shopping Whistler Village, time at the Resort's outdoor pool is a must. Soak up the sun, slip into the water, or relax in a lounger under a beach umbrella with a good book. Poolside dining is available all day, with share plates, light bites, and nosh to nibble on.
When summertime heat is at its peak, it's the Resort's vintage Patio Camper to the rescue. The darling restored retro camper serves up ice cream daily from 4:00 to 6:00 pm, complimentary for guests in the courtyard of Four Seasons, surrounded by lush greenery and soothing water features. Scooped in a cone or a cup in rotating gourmet flavours, it's the kind of hot-weather treat that neither kids nor adults can resist.
As the afternoon melts into the evening, it's time to relax, reminisce, and make new memories around the Resort's open-air dining tables.
Reviving a cherished and classic Canadian tradition, the signature Four Seasons BBQ returns every Thursday from 5:00 to 9:00 pm. The spirit of community is strong: this celebratory series welcomes visitors and locals alike. With several Sea to Sky craft breweries participating as partners, the gathering features a grill station with chefs cooking on open-pit barbecues: think grilled salmon, chimichurri steaks, juicy brisket, roasted ribs, and more. The extensive salad bar is deluxe, and classic sides such as cornbread, baked potatoes, and roasted corn on the cob make the meal complete. Adding to the convivial atmosphere is live music by local artists. These casual, care-free evenings are made for reuniting, having the chance to kick back, connect, and reconnect over great music, food, and drink.
Braidwood Summer Sunsets happen every Friday and Saturday from 5:00 to 9:00 pm. Extra-special for the 2022 twilight offering is A Taste of Mexico in Whistler. The vibrant new Margarita menu features the bartenders' newly created drinks, each representing a different region of Mexico. From the strawberry-tinged Flamingo that evokes the pink lakes of the Yucatan peninsula to the fresh and floral Mezcal You Later, the range of thoughtfully crafted Margaritas offers a cultural journey through cocktails. (Stay tuned for more information about A Taste of Mexico, coming soon.) Complete with live performances by Sea-to-sky musicians such as singer-instrumentalist David Capper, Braidwood Summer Sunsets bring the flavours, colours, and warmth of Mexico to the mountains.
Intimate, upscale dining under twinkling patio lights by the warmth of outdoor heaters is the feel at Sidecut Patio, inviting guests to visit with each other, to enjoy great talks and extraordinary tastes.
Sumptuously redesigned, Sidecut is known for its elevated and contemporary take on the traditional steakhouse with a focus on the finest prime, hand-cut steaks and fresh seafood from coastal BC waters, along with classic sides and newly created dishes by Executive Chef Sajish Kumar Das.
Wild salmon and tuna sashimi or hand-cut black angus tartare are among the tantalizing raw/chilled selections, while steamed mussels in Whistler Brewery beer and garlic or grilled octopus tentacle with polenta, sautéed greens, and preserved lemon make for heavenly starters. Sidecut prides itself on serving sustainable, organic Lois Lake steelhead - the buttery, flavourful fish cooked to tender perfection on cedar planks - and the finest cuts of meat available, from High River, Alberta's Angus Reserve to Idaho's Snake River Farms wagyu black label flat iron. Extravagant sharing options for two or more include The Long Bone dry-aged beef ribeye - eye-catching and a full 52 ounces - and the 18-ounce Chateaubriand centre-cut tenderloin.
Surrounded by the luxury and incomparable service that Four Seasons Resort Whistler is known for, lasting memories with loved ones happen here bite by bite, sip by sip, side by side.
---
---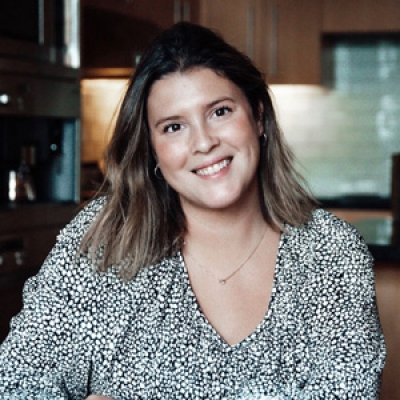 Carolina Pires
Director of Public Relations and Communications
4591 Blackcomb Way
Whistler, British Columbia V0N 1B4
Canada
---
Four Seasons Resort and Residences Whistler
PRESS KIT

Visit Four Seasons Resort and Residences Whistler Website