Back
Four Seasons Resort and Residences Whistler Embraces Global Wellness Day
From sunset yoga to fitness classes to wholesome dining, health and well-being are on the menu on June 10 and beyond
May 30, 2023,
Global Wellness Day 2023 is on June 10, 2023 and Four Seasons Resort and Residences Whistler is embracing the world's focus on health and well-being all throughout its stunning mountainside setting on this date and beyond.
The purpose of the international effort is to ask "how can I live a healthier and better life?" The main aims are to recognize the value of our lives, to pause and think, to be free from stress and bad habits, to make peace with ourselves, and to raise awareness about living well and increasing motivation all year long.
Living well at Four Seasons Whistler starts from the moment visitors step into the luxurious Resort.
On Global Wellness Day, healthy juice stations will be set up in the stunning lobby and at the Spa for guests to help themselves to delicious, nutritious, refreshing quenchers. A complementary yoga class will be held at 6:00 pm in the Fitness Studio for guests to de-stress, unwind, and stretch into clarity and intention.
Situated at the base of magnificent Blackcomb Mountain and steps from so many forested trails, the Resort features ongoing wellness features that include the complementary use of Ebikes. These are perfect for exploring Valley Trail, a car-free, paved trail and boardwalk network connecting Whistler's neighbourhoods, lakes, viewpoints and picnic spots. A stop at nearby Green Lake is a must, while those looking for a longer cruise can take their time along the trail's 47 kilometres (29 miles) of natural beauty.
Complementary guided walks allow guests to discover the wonders of Whistler, exploring stunning Lost Lake, a locals' and visitors' favourite scenic spot, and its surroundings. Taking place every Wednesday and Saturday, these welcoming strolls are led by friendly, knowledgeable guides and encourage light exercise in the great outdoors, a boon to physical, mental, emotional, and spiritual well-being.
The Resort also features daily fitness classes such as Pilates, Spin, and Bootcamp, as well as on-site yoga. Seconds from their spacious, sumptuous suites, guests can take in any of these expertly led activities to build up a sweat and connect with their bodies and minds.
A dip in the Resort's outdoor pool and whirlpools is the perfect follow-up to any form of physical activity, the waters surrounded by trees and bursting summer flowers. A barrel sauna helps to detoxify, while poolside loungers make the perfect spot to relax with a good book.
Eating well is a cornerstone of living well, and Four Seasons Whistler has an abundance of wholesome options. Guests can start their day with a Wellness Breakfast at Braidwood Tavern, an elevated casual spot with the feel of an uncle's cozy mountainside cabin. Fresh BC cage-free eggs star in dishes such as Avocado on Sourdough Toast with arugula and tomato salad and Salmon Bennies with baby spinach and preserved lemon oil. Dishes can be made vegan, while the Plant Based Frittata is full of flavour with "Just Egg," kalamata olives, potato, peppers, and onion, served with arugula salad, pickled onion, and tomatoes. Bruce's Keto Breakfast (named after the Braidwood's friendly marmot mascot) is a protein-packed dish with two eggs any style and grilled halloumi, crushed avocado, smoked bacon, and crunchy almonds.
Healthy Bowls are another standout section of the Braidwood Breakfast menu. Lavender & Mixed Berries Bowl has vanilla labneh, lavender-infused local honey; Raspberry Chia Bowl is loaded with fresh banana, freeze-dried raspberry, toasted almond, and coconut whip; Citrus Blossom Bowl has house-made granola, orange blossom yogurt, fresh orange, and raspberry chia; and the Tropical Bowl features coconut quinoa, pineapple, mango, banana, lime, and toasted cashew.
To go with those healthful start-the-day-right options are chilled and freshly squeezed juices as well as smoothies such as Cloud Nine (kale, apple, banana, avocado), Peak to Creek (berries, açaí powder, goji powder, and mint) and Seventh Heaven (mango, pineapple, banana, and coconut).
Also at Braidwood is an entire Vegan Menu, with dishes such as a Plant-Based Burger, Green Pea and Zucchini Curry, Grilled "Cheese," Chipotle Chickpea Hummus, and much more.
---
---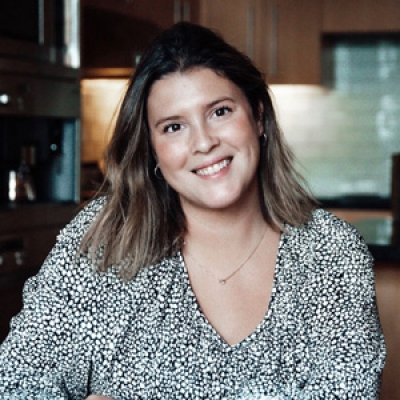 Carolina Pires
Director of Public Relations and Communications
4591 Blackcomb Way
Whistler, British Columbia V0N 1B4
Canada
---
Four Seasons Resort and Residences Whistler
PRESS KIT

Visit Four Seasons Resort and Residences Whistler Website