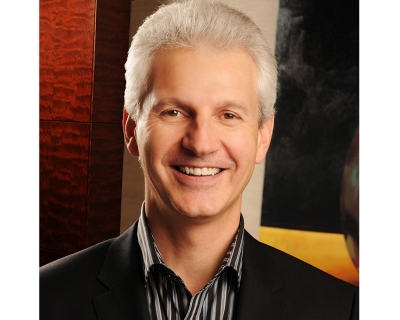 Thierry Kennel
Regional Vice President and General Manager
"I learned so much working overseas, but there's a real beauty in being in the heart of Mile High."
Four Seasons Tenure
Since 1987
First Four Seasons Assignment: Overnight Stewarding Supervisor, Four Seasons Hotel Houston
Employment History
Four Seasons Hotel St. Louis; Four Seasons Hotel Toronto; Four Seasons Hotel Vancouver; The Regent Jakarta (formerly a Four Seasons Hotel); Four Seasons Resort Maldives at Kuda Huraa; Four Seasons Resort Nevis, West Indies; Four Seasons Hotel Boston; Four Seasons Hotel Houston
Birthplace
Education
Hotel Management Degree, École Les Roches, Crans Montana, Switzerland
Languages Spoken
English, French, some Swahili and Bahasa Indonesian


Swapping addresses comes naturally to Thierry Kennel, General Manager of Four Seasons Hotel Denver. Born in France, he had already followed his father, a shoe company executive, around a good slice of the world by the time he'd reached adolescence. 
"I was hotel brat, in and out of properties a couple of times a year as we waited for each new address," says Kennel, recounting stops in Algiers, Congo, Libya, Kenya, Canada, Kenya again and finally, Paris. "Between the behind-the-scenes guest tours and ice cream always waiting in my guest room, I just fell in love with the whole concept of hotel service." By the time he was 13, he knew what he wanted to do.
Kennel studied hotel management in Switzerland, then headed off to Houston, Texas, as an overnight supervisor in stewarding. Kennel believes that the hotel experiences of his youth have given him singular insight into what is required of a luxury hotel. "Guest expectations are something I can appreciate," he says, noting that one of his favourite parts of the industry is constantly finding new, unexpected ways to delight guests. "No matter what guests require – specialty pillows, rare Scotch – we're going to get it for them, night or day."
Now stationed in Denver, and previously in St. Louis, it didn't take long for Kennel to warm to the local take on luxury hospitality. "There's a calmness, a serenity about the Midwest and Rocky Mountains that translates well to our style of service," he says. He also has an appreciation for being in an urban location, conveniently surrounded by anything the Hotel might need. "At the island locations, we had to plan things out a month in advance. Here, our creativity can be much more spontaneous and inspired. We know that we can get anything we need, which allows us to concentrate on the small details and take the guest experience to a new level." And that is what Four Seasons is all about.