Back to Main
Four Seasons Resort Orlando at Walt Disney World® Resort
10100 Dream Tree Blvd., Lake Buena Vista, FL, 32836, U.S.A.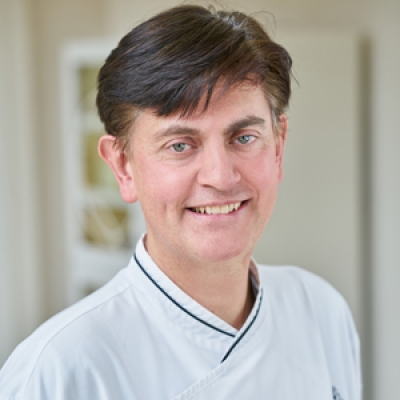 Fabrizio Schenardi
Executive Chef
"I have to admit, I don't have much down time. Most of the time, I think about food."
Four Seasons Tenure
Since 2010
First Four Seasons Assignment: Executive Chef, Four Seasons Hotel St. Louis

Employment History
Four Seasons Hotel St. Louis; Pelagia Trattoria, Renaissance Tampa Hotel International Plaza; St. Regis Monarch Beach Resort and Spa, Dana Point, California; Beverly Wilshire (A Four Seasons Hotel), Los Angeles; Four Seasons Resort Maui; Hotel Europa, Rapallo, Italy; Mayflower Hotel, Washington, DC; Renaissance Jamaica Grand Hotel, Ocho Rios; Nikko Hotel, Essex House; REMI Restaurant, New York; Forte Village Hotel, Sardinia
Birthplace
Education
Culinary Arts Diploma, Istituto Alberghiero Ravizza, Torino, Italy
Languages Spoken
English, Italian, French, Spanish


"My food will do well if it's created the way it is supposed to be," says Fabrizio Schenardi, Executive Chef of Four Seasons Resort Orlando at Walt Disney World® Resort, with the assurance of someone whose food has done quite well, indeed, for the past quarter century.
Having worked at admired hotel restaurants across two continents, including two in Four Seasons hotels, Schenardi fashions modern Italian cuisine with the freshest ingredients, Mediterranean inspiration and the "Fabrizio twist," which might be a distinctive cooking method or an unexpected spice combination. "I try to keep my recipes as close to the original as possible, just brought up-to-date."
A native of Italy, it's only perfect Schenardi is overseeing Ravello, the Resort's Italian restaurant, serving three meals a day in its open kitchen featuring a wood burning pizza oven. Ravello features authentic cuisine, with some delicious, unique recipes straight from Schenardi's grandmother's kitchen. Everything in Ravello is house made by Schenardi and team.
Wherever Schenardi cooks, guests can expect an inviting atmosphere led by the chef himself. He arrived in Orlando by way of St. Louis, and was previously in Tampa, where he opened a hotel in 2004 that became renowned as much for his personal warmth as his scintillating cuisine. Schenardi was delighted to return back to central Florida and to reconnect with many familiar faces.

Intent upon an artifice-free operation – "I can't stand pretension" – Schenardi focuses on freshness and simplicity, and creates his uncomplicated dishes with just five or six ingredients. The recent plunge in popularity of molecular gastronomy led by the closing of El Bulli in Roses, Spain, has only strengthened Schenardi's belief in straightforward fare. "Guests are looking for fresh food these days, period. The chef should be making people feel welcome, not chasing trends."
Pushed by the Italian education system to choose a career focus early, Schenardi studied electronics but quickly grew to loathe the subject. "My mother told me my head would fly if I didn't find something I was passionate about." Following culinary studies in Torino and an apprenticeship in Sardinia, he headed to plum positions in New York, Jamaica, and Dana Point, California.
International exposure aside, it's the Mediterranean that still inspires Schenardi the most, and he eats his way from Genoa to Marseilles almost every year to prove it. Capa, the Resort's steakhouse, has a Spanish/Mediterranean influence, and Schenardi can't wait to present cuisine that will surely create some buzz in Orlando. "Lots of people don't use Mediterranean cuisine the way it's supposed to be used. I like to experience it authentically." And to cook it that way, too.