Back
The Serengeti Migration - The Greatest Show on Earth
The Serengeti remains one of the most extensive grasslands on Earth; as one of our planet's last intact migrations, the annual movement of wildebeest and other grazing herbivores across the Serengeti-Mara ecosystem is arguably the most impressive spectacle in the natural world. Every year approximately 1.3 million wildebeest, 200,000 zebra and 500,000 Thompson's gazelle move around the Serengeti ecosystem - more than 2 million animals in total.
The never-ending cycle of the Great Migration means that the wildebeest are almost perpetually on the move, with no start or end, they are on a constant journey in search of food. With local weather conditions being the most important factor in the timing of the migration (as these influence the growth of grass), there is no way to guarantee where the migratory herds will be at any time of year - no two years of the migration are ever the same.
The migratory herds tend to follow the below movements:
January to March: The herds converge on the Serengeti's rich southern plains, which become the feeding grounds for more than 2 million grazers, and in February the wildebeest start calving.
April and May: The lush grasses of the southern plains become depleted and the herds start their migration towards the northwest and central Serengeti. This is also when the rut commences and the wildebeest mating season starts.
June to August: Dense masses of wildebeest prepare to cross the Grumeti River, and usually by August, the Migration reaches the very north of the Park.
September and October: These are the driest months in the Serengeti and herds must therefore cross the Mara River to reach Kenya's Masai Mara, where water is always available, as is good grazing.
November and December: Clouds start to form, and sensing the rains, the herds start to reform. They head back southwards into the Serengeti National Park. By the end of the year the Migration is once again drawn towards the southern plains.
---
---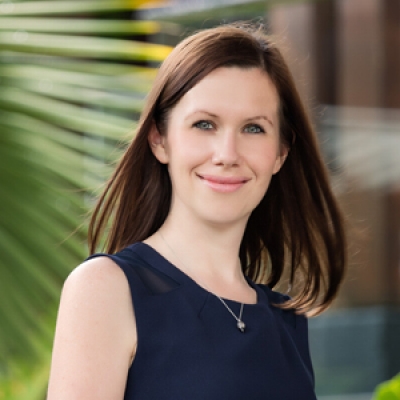 Debbie Duval
Senior Director of Public Relations and Communications

Beau Champ,
Mauritius
---
Four Seasons Safari Lodge Serengeti
PRESS KIT

Visit Four Seasons Safari Lodge Serengeti Website