Back
Mediterranean Wanderlust at Four Seasons Hotel Alexandria
The Mediterranean Sea reflects a culture and a lifestyle in Alexandria
October 26, 2023,
Alexandria, the second city of Egypt, embodies the Mediterranean culture since its foundation in 331 BC. It is well-known for its cosmopolitan flair, where Greeks, Turkish, Lebanese, Italians and more have lived and left their imprints through to today.
Four Seasons Hotel Alexandria at San Stefano harnesses the spirit of the city and its authenticity. Whether guests dine, stay or relax, each will get a taste of the Mediterranean with warmth and genuine heart.
With its location in the heart of the city, with rooms and suites overlooking the sea, and the personalized service, whether a weekend getaway or a city discovery, guest swill find what they truly aspire to during their stay.
Warmth in Every Bite
With nine restaurants, bars and lounges, guests are welcome to embark on a journey to explore different cuisines and excite their taste buds.
Starting with the 3rd floor, Stefano's Restaurant brings a piece of Italy with authentic cuisine and offers the finest local ingredients in an Italian dish. At Byblos, Chef Essam Arabu set his passion when creating his Levantine dishes while celebrating the senses with herbs, spices, and the smell of the charcoal grill. For a classy night full of giggles and cheers, Le Bar brings the best of a vintage British bar with a local feel and twist.
On the ground floor, Fresca Bistro and Lounge is now re-imagined in style as the Hotel recently opened the restaurant in April after a year of renovation. It is re-designed by the famous Fresch designer Pierre-Yve Rochon who adopted fresh colours and an energetic vibe. At Fresca, guests should try the Neapolitan pizza and Spanish paella or share the love with friends and order a selection of tapas to transport them to a place of wonders. For a Greek twist, guests can explore the grilled chicken souvlaki or the moussaka with its bechamel, feta, aubergine, and a taste to die for.
Executive Chef Wael Essam will never settle until guests are introduced to the Egyptian culinary experience at Shisha Lounge with a focus on the famous Alexandrian street food such as liver or sausages sandwiches. For a sweet tooth, guests should never leave without trying the rice pudding. Not to mention, guests can find the most famous seafood dishes, cooked with a fresh catch to their liking, whether it's a tajine or a singari, along with salads and rice.
For families, the Friday Brunch at Kala will be the place to explore for kids to rejoice and have fun. It is the time to do some exciting activities and games while enjoying their favourite dishes.
"With excitement and heartfelt emotions, we are delighted to welcome our guests once more to our urban lifestyle, bringing to life our Hotel restaurants with new experiences and menus for our guests, where each team member takes part carefully to prepare with love," says Christophe LaPlaza, Food and Beverage Director.
Relaxation in Every Corner
At the Spa, guests receive a fresh Mediterranean breeze as their first welcome. With their warm towels, scented rooms and warm atmosphere, therapists prepare the space for guests to find relaxation along with several treatments to suit every need.
This season, the team recommends the Hot Stone massage, where natural stones create a consistent wave of heat that allows the muscles to release tension and sourness.
For romance, the Endless Love treatment is dedicated to treasuring the blessing of serenity. This 90-minute treatment begins with a selection of strawberries and macrons, then an indulgent massage of choice, and ends with a sea salt bath and relaxing tunes. Couples who book this experience will also receive two bathrobes as a gift.
For the latest offers, guests can receive 20 percent off on treatments booked during weekdays from 10:00 am until 2:00 pm or they can indulge in buying more and save more, which allows packages of 10, 20 or 50 massages.
Four Seasons Hotel Alexandria offers more than a way to enjoy a Mediterranean wanderlust. To book an experience, call the Hotel at (02)-03-5818000 or e-mail res.alexandria@fourseasons.com
---
---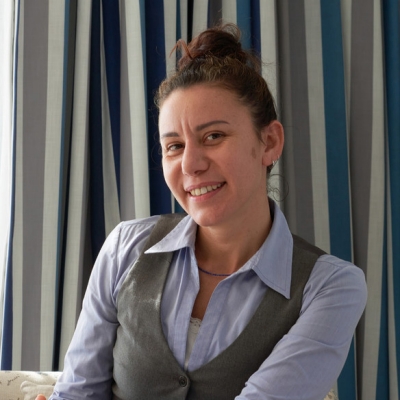 Sarah Nabil
Director of Public Relations
399 El Geish Road
Alexandria,
Egypt
---
Four Seasons Hotel Alexandria at San Stefano, Egypt
PRESS KIT

Visit Four Seasons Hotel Alexandria at San Stefano, Egypt Website