Back
New Pelagos on Tour Tasting Menus at Four Seasons Hotel Astir Palace Athens Showcase an Epic Culinary Adventure Across Crete
Inventive tasting menus are a culinary hymn to Crete, inspired by a gastronomic voyage across the island by Pelagos' celebrated head chef
May 17, 2023,
Crete's finest seasonal flavours and ingredients are given a creative new interpretation this summer in three unique tasting menus by Michelin-starred restaurant Pelagos at Four Seasons Hotel Astir Palace Athens.
The innovative Pelagos on Tour tasting menus take inspiration from a week-long culinary voyage across the island by Pelagos' acclaimed head chef Luca Piscazzi, accompanied by renowned Cretan chef and television presenter Manolis Papoutsakis, founder of award-winning Cretan restaurant Charoupi and Pharaoh in Athens. The tour took in Crete's majestic landscapes as Papoutsakis guided Piscazzi and the team on a journey through his homeland – and welcomed them as part of his family for four days, in warmly hospitable Greek style.
Greece's largest island, Crete is renowned for its diverse, fertile landscape, exquisite wild produce, and culinary craftsmanship. Immersing in this rich gastronomic heritage, Piscazzi met artisanal producers and sampled local ingredients in their natural habitat, discovering the island's distinctive traditions and terrain. Innovative French photographers Shirley Garrier and Mathieu Zouhairi – on Instagram @thesocialfood – created a lively reportage of the whole experience.
Monday saw the team fishing with the Rokakis family as the sun rose at 5:00 am - the catch of crabs, lobsters and scorpion fish formed a mouth-watering lunch for all. A visit to 35N Raki (tsikoudia) distillery was a delicious insight into the traditional Cretan spirit, lovingly made with the highest quality grapes and aged in oak barrels, while the fragrant flavours of Crete honey from the Stathakis family's bee garden ended the day on a sweet note.
Tuesday's visit to the open street market in the pretty coastal city of Chania on the search for Cretan snails was followed by a further treasure hunt in the nearby hills for local chicory, stamnagathi, known as the "king of wild greens." Lunch at Manolis' family home featured delights such as staka, clarified butter made from sheep's milk, before a late afternoon visit to traditional crafter of Cretan knives, Oarmenis, for a hand-crafted implement made especially for Pelagos.
The countryside of Kissamos beckoned on Wednesday with Piscazzi and team on a quest for the health-giving secrets of the Mediterranean diet. Having sourced skordoulaki or volvi bulbs as well as wild artichoke, it was time to learn the traditional pickling methods at Manolis' house. That evening, a friend of Manolis' family opened her small cafe in the mountains to serve the team local food including pilaf rice, rabbit, lamb and wild greens.
After sampling Cretan cheeses graviera and staka at Papagiannakis Cheese Dairy, Thursday took the culinary explorers to Asimi village in Agios Nikolaos to meet E.thos olive oil producers. The final day of the tour and it was time for Piscazzi to share his masterful take on the week's experiences with a Friday night launch of Pelagos on Tour at Crete's five-star luxury resort Daios Cove.
The resulting four-, six-, and nine-course Pelagos on Tour tasting menus pay homage to Crete's culinary heritage, interpreted in Pelagos' inimitable forward-thinking style. Awarded a Michelin star just six months after opening in 2021, the restaurant – named after the Greek word for "ocean" – has garnered acclaim for its visionary take on Mediterranean cuisine. The new tasting menus, available at Pelagos now, offer a creative spin on Cretan flavours and centuries-old traditions, fusing them with French culinary techniques and Piscazzi's own inventive flair.
The result is a flavourful ode to the island, featuring dishes such as Cretan escargots served with green beans and caviar; mint ceviche with yellowtail, pistachio, cherries and elderflower; lamb served with sfakiani pita; and sweet conclusions such as Piscazzi's olive oil dessert – made with extra virgin oil from E.thos and fragrant Alkermes liqueur and peach. Local and seasonal Cretan ingredients shine throughout, from native herbs such as aromatic dictamo (a relative of oregano), to mild and subtle graviera cheese and edible bulbs.
Dishes are complemented by four cocktails inspired by the island's diverse landscapes – from white beaches to crystal-clear turquoise water, rugged mountains and lush Mediterranean greenery – crafted using local Cretan flavours. The menus also feature two wine-pairing options, one showcasing Greek wines and the other incorporating global flavours, curated by Master of Wine Yiannis Karakasis, author of The Wines of Santorini, founder of communication platform, 50 Great Greek Wines, and co-founder of First Growth Wine School in Limassol, Cyprus.
To discover more about the Pelagos on Tour tasting menus and the award-winning cuisine at Pelagos at Four Seasons Hotel Astir Palace Athens, visit the website or call +30 210 590 1190 and follow the journey on Instagram @pelagosathens.
---
---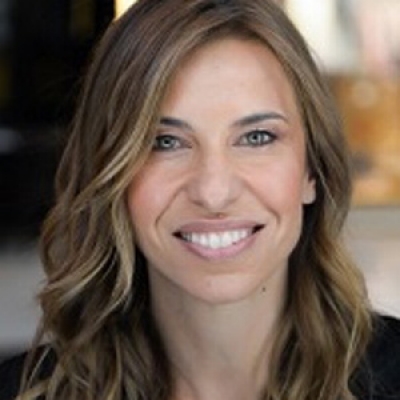 Elia Kentrota
Director of Public Relations
40 Apollonos Street
Vouliagmeni, Athens, 16671
Greece
---
Four Seasons Astir Palace Hotel Athens
PRESS KIT

Visit Four Seasons Astir Palace Hotel Athens Website