Back
Romancing the Stone: How to Dazzle Your Significant Other on an Athens Getaway
Athens may be renowned for its bevy of ancient sites but, look a little closer, and you'll discover the Greek capital embodies a deeply romantic streak. Beyond the archaeological wonders lie hip neighbourhoods and buzzing squares, comely beaches and chic seafront cafes, family-run wineries and laidback islands just a short cruise away. Follow the lead of loved-up Athenians who thrive on spontaneity, be it taking a cooling dip from the bow of a boat in the height of summer or revelling in a blazing autumn sunset atop the Acropolis.
Situated in the southern Athens resort area of Vouliagmeni on the Athens Riviera, Four Seasons Astir Palace Hotel Athens is a modern-day icon in itself. Since the early 60s, famous couples such as Aristotle Onassis and Jackie Kennedy have flocked to the pine-studded Astir Peninsula, where the Hotel is located. Indoors and out, the retro vibe of the resort has been cleverly conserved and infused with a fresh sophistication.
Here are six ways to impress your beloved during your stay at the Hotel.
An Insider Tour of Athens' City Centre
Once you're ensconced within the resort's lush surrounds with views of the sparkling Saronic Gulf, you would never guess that Athens' lively city centre is just a 30-minute drive away. It's easy to follow the well-trodden route of ancient highlights, but if you really want to get under the skin of this sleepless city, an insider tour booked through our Concierge is your best bet; themed and fully-customised tours and experiences, such as a meze-sampling walk and cooking lesson for devout foodies and bohemian-inspired neighbourhood tours.
Acropolis Now and Forever
Reserve an afternoon for a must-do stroll around the well-preserved monuments atop the Acropolis, the ancient citadel that towers above a sprawling metropolis. Take your time to absorb the deceptively simple architectural lines of the fifth-century BC Parthenon temple, whose precise engineering continues to confound experts. Tap into the potent energy of the UNESCO Heritage-listed site and witness it in all its Classical Era glory as the sun casts an intense glow on the sacred Doric and Ionic columns that have withstood earthquakes, fire, war and looting. Don't miss the impressive Acropolis Museum, which houses treasures such as the mesmerising Caryatid sculptures, that once stood in the Erechtheion.
Snuggle Up in the Spa
Take a day out to play Aphrodite and Poseidon, with whom the goddess of love had a fleeting yet passionate affair. Book a quintessentially Greek spa treatment for two, such as the Thalpori Couples Ritual (thalpori means warmth or snugness in Greek), at the sea-facing Spa of Four Seasons Astir Palace Hotel Athens. A divinely relaxing body ritual, it starts with an invigorating fig scrub followed by a deeply soothing massage with pure sweet almond oil and the application of warm pouches, known as pindas, filled with locally-harvested eucalyptus, rosemary and mint.
Spring a Surprise Sunset Dinner
Spring a surprise on your significant other and make the most of the resort's secluded, west-facing beachside location by arranging a private dinner for two in a cabana right on the sand. Time it just right so that you can settle back and observe the final, fiery orange rays of the day shimmer across a warm, still sea. Executive Chef Bertrand Valegeas, who grew up on the Atlantic coast of southwest France, adores the fact that he can source "amazing fresh fish, vegetables and cheeses" locally and is always up for a culinary challenge. Feel free to pass by the kitchen to go over your personal preferences with him and pin down the finer details of a fully-tailored menu.
Cruise to a Saronic Island
Charter a motor yacht departing from the Hotel jetty or from nearby Astir Marina and head to one of the nearby Saronic Gulf islands for the day, to explore hidden beaches and roam around towns dotted with faded neoclassical mansions. Unassuming Aegina, whose fifth-century BC Temple of Aphaia is worth a visit, has become somewhat of an artists' outpost. Pine-clad Poros is known for its calm waters, with locations such as Russian Bay ideal for dropping anchor and enjoying a swim right off the deck. Ask your skipper to recommend an authentic fish taverna or pre-arrange a Four Seasons picnic lunch basket you can take with you and tuck into onboard.
Taste New Generation Greek Wine
Attica, or greater Athens, has a history of wine-making that dates back some 3,500 years. Today, a new generation of vintners has introduced innovative technology to family-run wineries, vastly improving the quality of the wine produced. Book a private wine-tasting tour that allows you to sample crisp whites made with the indigenous Savatiano grape variety and visit ancient sites such as the Vravrona archaeological site, whose fifth-century BC temple is dedicated to the goddess Artemis. Alternatively, arrange for a sommelier to take you on a wine flight focusing on wines of Attica or other key wine-growing regions in Greece, such as Nemea in the Peloponnese, at Avra Lounge & Terrace or at Astron Lounge & Terrace.
---
---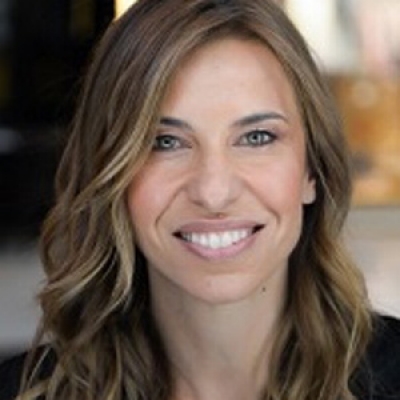 Elia Kentrota
Director of Public Relations
40 Apollonos Street
Vouliagmeni, Athens, 16671
Greece
---
Four Seasons Astir Palace Hotel Athens
PRESS KIT

Visit Four Seasons Astir Palace Hotel Athens Website