Back
Athens Beyond the Acropolis: Explore the Unique Charms of the Greek Capital's Diverse Neighbourhoods Like the Locals Do
There's nothing that Athenians enjoy more than taking a deep dive into their own city. They're conscious of the fact that the Greek capital has seen its coolness score rise a few notches in recent years, having transformed into a European metropolis that effortlessly blends the ancient with the up-to-the-minute.
There's always a retro café hidden somewhere, a funky gallery worth checking out or a new restaurant with a playful concept that has the town abuzz.
If you're staying at Four Seasons Astir Palace Hotel Athens, the city centre and its fascinatingly diverse neighbourhoods are a mere half-hour drive away. Once there, your best bet is to move around on foot, following in the footsteps of the city's savvy locals, and experience the delights of Athenian neighbourhoods as they do.
Plaka: Pretty Village Life
There's something about Plaka, the city's old town, that tugs at the heart strings of visitors and Athenians alike. Perhaps it's the magenta bougainvillea that tumble down the facades of traditional white and pastel-hued homes in Anafiotika, which sits at the foot of the Acropolis. Craftsmen from Anafi built this area of Plaka, which explains why you might feel as if you've been suddenly whisked away to the small Cycladic isle. Maybe it's the way that you can easily lose yourself down the narrow alleyways and stumble upon warmly welcoming cafés like cheery, colourful Kimolia, where you can rest feet weary from temple-hopping. Here, you'll also find some of the most compelling takes on creative Greek cuisine, among them Samano Radio Restaurant, which just happens to have its own in-house radio station.
Kolonaki: Styled to the Max
When it comes to splurging on an outfit made to turn heads, locals immediately think Kolonaki. Voukourestiou Street is lined with heavy-hitter brand names like such as, Prada and Hermes. However, the most interesting fashion finds lie in the slim backstreets of this high-end shopping precinct. Behind the minimalist window displays you may well find a talented Greek designer such as Orsalia Parthenis. Her family's label has stood the test of time thanks to the eternal appeal of breezy resort wear imbued with an elegant Grecian aesthetic. Kolonaki is also an art aficionado's dream. Pop into Zoumboulakis Gallery to view the latest works of emerging young Greek artists. Then, once the sun starts to fade, it's aperitivo hour at Brunello or Stinking Bishop.
Downtown Athens: Spirited Youthfulness
Pedestrianized Ermou, Athens' high street, is where you can feel the pulse of downtown. Dotted with clothing and shoe stores, it's usually the first stop for shopping. But if you're after slick, new-generation Greek-designed mementoes, head to Flâneur Souvenirs & Supplies. By night, young Athenians gather at vibrant, hole-in-the-wall cocktail bars whose tables spill out onto squares like that of Agia Irini. Noel, the city's most theatrical bar, and low-key Baba au Rum are known for their unconventional cocktails. Some of the most innovative, such as The Clumsies, are hidden from plain sight. Late night munchies call for stellar street food and you'll find it in and around Eolou Street. Hoocut has elevated the humble souvlaki to an art form, while Lukumades hits the sweet spot with flash-fried dough balls doused in warm chocolate and crushed pistachio, among other irresistible combinations.
Acropolis-Koukaki: History and Hipness
Once you've witnessed the treasures of the Acropolis Museum then scaled the Acropolis to pore over its temples and monuments, head down into the quietly hip Acropolis-Koukaki area. Tiny shops trading in handcrafted jewellery and curious objets d'art, such as The Art of Turtle, make selecting gifts a piece of cake. Choice organic edibles from Ellinika Kaloudia also make for tasty take-home treats. Learn about the history of silver and goldsmithing at the Ilias Lalaounis Jewelry Museum, which hosts an impressive permanent exhibition and frequent shows. At al fresco wine bar Wine with Eleni, sample a summery Greek rosé in the shade of mulberry trees and company of well-fed stray cats. If cocktails are more your style, Drupes & Drips is the go-to drinks spot for in-the-know Athenians.
Monastiraki-Psirri: Vintage Finds and Late Nights
While most know Monastiraki as souvenir central, Athenians adore it for its plethora of vintage stores, particularly in and around Avissinia Square. If you're a vinyl collector, there is plenty of crate-digging to be done in Monastiraki and Psirri. To Diskadiko and Zaharias Records count among favoured haunts for record enthusiasts, who know they can pick up rare secondhand finds in good condition, for a steal if they're lucky. Here is where you'll also find some of the city's most lively street art along with a smattering of simple tavernas, such as Avli, that have endured through the years. Rooftop bars such as Anglais Athens and Couleur Locale offer a front-row seat to mesmerising views of an illuminated Parthenon, whereas six d.o.g.s and TAF / The Art Foundation are known for their alternative DJ sets and abstract art shows.
Thissio-Petralona: Authentic Old School Athens
Thissio and Petralona are considered to be the last bastions of the authentic, old school Athens neighbourhood. Take a stroll along cobblestoned Apostolou Pavlou Street, which forms part of the pedestrianised Grand Promenade that snakes around the Acropolis. Canoodling couples keep the flame of the city's much-loved summer outdoor cinema tradition burning bright, namely at Cine Zefyros and Cine Thissio. The Melina Mercouri Cultural Centre is home to the Haridimos Shadow Puppet Museum and provides a peek into what the city looked like in the early 20th century. As night falls, university students huddle together at cool bars such as Upupa Epops.
---
---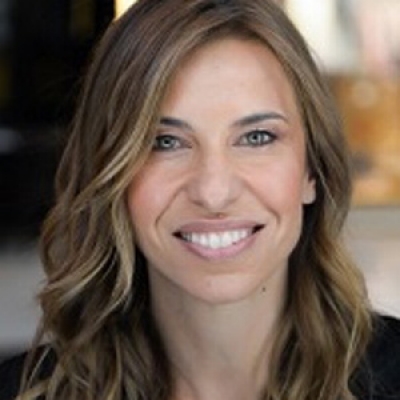 Elia Kentrota
Director of Public Relations
40 Apollonos Street
Vouliagmeni, Athens, 16671
Greece
---
Four Seasons Astir Palace Hotel Athens
PRESS KIT

Visit Four Seasons Astir Palace Hotel Athens Website