Back
A Gastronomy Journey to Beverly Hills with Spago Pop-Up at Four Seasons Hotel Bahrain Bay
Bahrain's culinary trend-setter and landmark island resort announces the culinary happening of the year: the iconic Spago Beverly Hills of the world-renowned Chef Wolfgang Puck will come to life with special pop-up event at CUT by Wolfgang Puck on October 26 and 27, 2023
September 28, 2023,
Fine dining connoisseurs and gastronomy aficionados can start counting down for the pop-up event of the year. This October CUT by Wolfgang Puck at Four Seasons Hotel Bahrain Bay will transform into a great representation of Chef Puck's flagship restaurant Spago in Beverly Hills, to bring the Californian fare to Bahrain, with specially crafted tasting menus elevated with local twists and flavours. Every detail of the Spago experience will be authentically recreated with a la carte menu offerings, creative beverage lists and even the staff uniforms.
The two Michelin-star Chef Tetsu Yahagi of the Beverly Hills restaurant, excited to be back in Bahrain for this pop-up, will cook alongside Brian Becher, the Regional Executive Chef of the Wolfgang Puck Fine-Dining Group, for this long-awaited event. The dining room tasting menu will feature special dishes with local twists and ingredients. Highlights include Camel and Camel Ricotta Cheese Sambousek, and Maine Lobster Pot Pie with Roasted Root Vegetables. Another mouthwatering dish, Blue Fin Tuna Crudo with Cucumber-Wasabi Aguachile, will be a feast for the taste buds, and the sweet ending of the evening will be with Wolfgang's Famous Apple Strudel.
CUT Lounge will also see a commensurate transformation as Adam Fournier, Spago Beverly Hills Bar Director and 2021 World Class Drinks US Bartender of the Year, oversees world-class beverages that guests can enjoy alongside a la carte Spago bar bites. A genuine mixology magician, Fournier will delight the restaurant and lounge guests with his surprising beverage recipes. Highlights of his cocktails with authentic twists are the Rodeo Drive, Flat White, and the Bedouin Milk Punch, featuring clarified camel milk. The guests who prefer zero-beverages can indulge in Fournier's modern recipes, perfectly blending flavours such as the Sakura Blossom Infused White Tea, Rose, or Watermelon.
Meanwhile, Chef Tetsu and Chef Brian will also launch the Spago bar-bites menu for the pop-up event. The mouthwatering tastes include the Lamb Merguez "Hot Dog," the Smoked Black Cod Tacos with Salsa Amarillo, the Japanese Wagyu Tataki with Onion Ponzu, the Popcorn Prawns with Singaporean Black Pepper Glaze, and the Maine Lobster Corn Dogs.
Owner of many prestigious accolades, including being featured in the 50 Best list of restaurants for the Middle East and Africa region, CUT by Wolfgang Puck led by Chef Brian continues to be the address to feel the pulse of Bahrain's social life with its premium dishes, warm hospitality, vibrant atmosphere, and surprising pop-up events.
Date and Time: October 26 and 27, 2023 from 7:00 until11:00 pm
Price: BHD 78 for the tasting menus in the restaurant; a la carte pricing for the Spago Lounge menu at CUT Lounge
---
---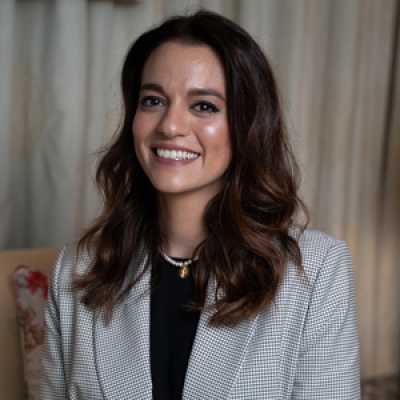 Tugce Goksel
Director of Public Relations and Communications
P.O.Box 1669, Bahrain Bay
Manama,
Bahrain
---
Four Seasons Hotel Bahrain Bay
PRESS KIT

Visit Four Seasons Hotel Bahrain Bay Website