Back
Savouring the Magic of Sicily: Four Seasons Hotel Baku Announces Special Events in Collaboration with Donnafugata Winery
Four Seasons Hotel Baku invites guests this September to embark on a journey through the enchanting world of Sicilian wine
September 8, 2023,
Four Seasons Hotel Baku announces a series of special events in collaboration with renowned Donnafugata Winery, offering guests the opportunity to savour the finest Sicilian wines, accompanied by perfectly paired dishes curated by Executive Chef Renato Rizzi.
"We are delighted to join forces with Donnafugata Winery to elevate guests' experience with exceptional Sicilian wines," says Ahmet Bakar, Food and Beverage Director of Four Seasons Hotel Baku. "This collaboration represents a perfect blend of genuine warm hospitality of two of probably the most authentic places in the world – Sicily, Italy and Baku, Azerbaijan."
Brunching the Sicilian Way
Date: September 10 and 17, 2023
Time: 12:00 noon to 3:00 pm
Price: AZN 125 per person, including alcoholic beverages
On September 10 and 17, 2023, Donnafugata will bring the finest rosé - Rosa Dolce&Gabbana e Donnafugata - and expert sommelier touches to complement a brunch experience that's both indulgent and invigorating. The culinary craftsmanship of Renato Rizzi will mingle with the essence of Sicilian vineyards, creating memories that linger.
Dine and Wine with Donnafugata Family
Date: September 22, 2023
Time: 6:30 pm
Price: AZN 180 per person
On September 22, 2023, in continuation of the Donnafugata and Four Seasons Hotel Baku collaboration, the brunches will be followed by an exquisite alfresco five-course dinner on Eyvan Terrace curated by Chef Renato Rizzi and paired with the finest Donnafugata wines from the most picturesque parts of Sicily, including Marsala, Contessa Entellina, Pantelleria, Etna, and Vittoria. Attending guests will have a unique chance to meet Fabio Genovese, representative of Donnafugata family, to further explore the brand's heritage and its excellence of winemaking. Prepare to be dazzled by a meticulously crafted menu that reflects the rich traditions and modern flair of Italian cuisine, such as Rigatoni alla Norma, Pan Roasted Sea Bass with Sicilian Caponata, Risotto Ai Frutti di Mare, Mini Cannoli and many more. Each course tells a story of authenticity and innovation, a true testament to Chef Renato Rizzi's mastery. The dinner will be hosted on a stunning Eyvan terrace, providing unparalleled backdrop to an unforgettable evening. The event will be further elevated with a live DJ, adding a vibrant Italian ambiance to the evening, while authentic gelato station will be a cherry on the top of the evening.
About Donnafugata Winery
DonnaFugata Winery is a renowned Sicilian winery founded by a passionate family dedicated to reshaping the perception of Sicilian wines on the global stage. With a portfolio of exceptional wines produced in unique terroirs across Sicily, Donna Fugata has become synonymous with innovation, quality, and the vibrant flavours of the region. Thanks to a focus on small, tailor-made productions, Donnafugata has earned a reputation of environmentally friendly wines that capture the essence of Sicily, delivering exceptional experiences to wine enthusiasts and collectors worldwide. The values of Italian creativity and artisanship - distinctive traits of the wines jointly produced in collaboration with Dolce&Gabbana - has promoted the values of Italian excellence over the world and now it comes to Baku.
Guests interested in visiting one of the events can make a reservation by calling +994 12 404 24 24 or email reservations.bku@fourseasons.com.
---
---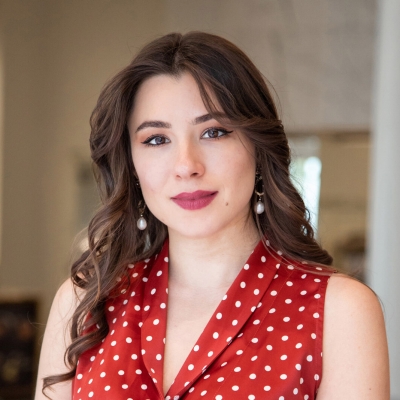 Marta Elizarova
Public Relations Manager
1, Neftchilar Avenue
Baku, AZ1095
Azerbaijan
---
Four Seasons Hotel Baku, Azerbaijan
PRESS KIT

Visit Four Seasons Hotel Baku, Azerbaijan Website