Back
The ART Space at Four Seasons Hotel Bangkok Debuts Latest Exhibition
Group exhibition Mind and Body: An Abstract Conversation explores the conversation between mind and body from the feminine perspective through the work of six Thai female artists
September 20, 2022,
An individual's mind and body are equally crucial in discovering one's own unique path in life. In the latest exhibition at the ART Space by MOCA BANGKOK at Four Seasons Hotel Bangkok, six artists explore the connection and conversation between our mental and physical self, all through a feminine perspective.
The new exhibition Mind and Body: An Abstract Conversation, exhibits various styles of artwork from six female artists. Connected by the theme of the feminine dialog between our mind and body, each piece tells the story of the artist at a particular time and as a collection a glimpse at how different these journeys can be.
"The ultimate lesson in life is often said to be discovering your individual path to get there," says MOCA BANGKOK Managing Director and exhibition curator Kanachai Bencharongkul. "In our latest exhibition, Mind and Body: An Abstract Conversation at Four Seasons / MOCA BANGKOK ART Space, six female artists share their perspective of this journey through art. While strung together by gender, each experience is unique, and the art gives us a different perspective to ponder."
"This exhibition is a medium for us all to explore our understanding of the issue and form our own conversation between mind and body," continues Bencharongkul. "In today's challenging times, we could all be more vigilant in protecting that balance."
Mind and Body: An Abstract Conversation features six Thai female artists:
Chanida Aroonrungsi: Aroonrungsi's works represent the body as the canvas splattered with the colours of emotions. The mind is the transparent acrylic sheet with a sheer colour coat of thoughts. The light strip is the state of mindfulness that guides wisdom and clarity.
Temjai Cholsiri: Cholsiri arranges various materials and objects to convey a state of stable tension, which is achieved through awareness and acceptance. In her works, mind and body are illuminated by the balance between organic fluid forms and solid structures.
Alisa Chunchue: Chunchue questions the process of scar transformation and the forever effect on the body. Chunchue references to shards of information that suddenly arise in her mind formed by the physical force of falling and bouncing.
Sriwan Janehuttakarnkit: Janehuttakarnkit's focus is the awareness of Samsara, the cycle of birth, death and rebirth. The skeletons and skulls in many of her paintings show the inseparable unity of death and life, yet at the same time the separation of body and consciousness.
Atjima Jaroenchit: Jaroenchit depicts the delight of going to the beach and watching the rhythm of movement. She feels hypnotized by the motion of the waves and her art is her body's reaction and response to her fluctuating emotions interpreted by waves.
Kawita Vatanajyankur: Like a cyborg, Vatanajyankur transforms herself into a hybrid of machine and organism, putting herself through arduous positions of repetitive movements. This extreme physical endurance allows her to free her mind and lose her sense of being.
Mind and Body: An Abstract Conversation is a complementary exhibit for all guests and patrons at the Four Seasons Bangkok ART Space. Exhibits rotate regularly, so Bangkok residents and returning Four Seasons guests can view new collections several times a year. Stay up to date on the latest from Four Seasons Bangkok and the ART Space on Instagram.
About the ART Space by MOCA Bangkok at Four Seasons Hotel Bangkok at Chao Phraya River
The innovative ART Space at Four Seasons Hotel Bangkok at Chao Phraya River has emerged from a partnership with MOCA BANGKOK. Located in the Bangkok Creative District, art and creativity take centre stage as imaginative Thai artists offer guests a unique opportunity to immerse in the local creative landscape within the Hotel.
Under the joint initiative, the Hotel displays a selection of impeccably curated Thai works of art by MOCA BANGKOK. Exhibits rotate on a regular basis, so Bangkok residents as well as returning Four Seasons guests can view new collections several times a year. The showcase at the Hotel is an extension of the museum, a chance to appreciate fine art in an unconventional ambience.
---
---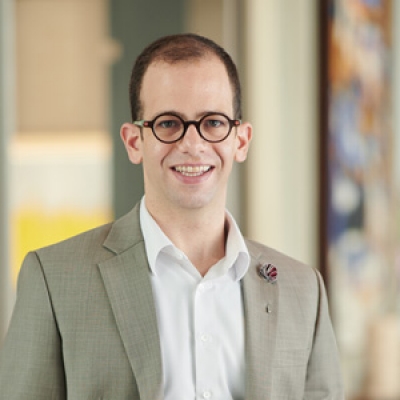 Dan Schacter
Director, Public Relations and Communications
300/1 Charoenkrung Road Yannawa, Sathorn
Bangkok, 10120
Thailand
---
Four Seasons Hotel Bangkok at Chao Phraya River
PRESS KIT

Visit Four Seasons Hotel Bangkok at Chao Phraya River Website