Back to Main
Four Seasons Hotel Beijing
48 LiangMaQiao Road, 100125 Beijing, Chaoyang District, China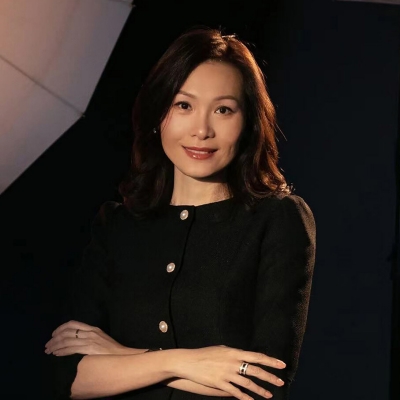 Lili Wong
General Manager
"Giving is better than taking."
Four Seasons Tenure
Since 2023
First Four Seasons Appointment: current
Employment History
Marina Mandarin Singapore; Fairmont Singapore; Mandarin Oriental, Singapore; Conrad Centennial Singapore; The Ritz-Carlton, Singapore; The Ritz-Carlton, Guangzhou, China; Rosewood Beijing, China
Education
Higher Diploma in Hospitality Management, Swiss Hotel Management School, Switzerland
Birthplace
Languages Spoken
English, Cantonese, Mandarin, Malay
"I think I'm obsessed with hotels."
Recalling memories of how she determinedly started out in the hospitality industry in the early days, Lili Wong, General Manager of Four Seasons Hotel Beijing, says: "Back then, an opportunity to stay in a fancy hotel was not only rare, but a real luxury. Each time I walked past a hotel, the lavish lobby and well-mannered staff always caught my attention. I enjoyed travelling and always knew I had a vocation to work in the hospitality industry, so I thought it would be perfect to make my passion into my career. That's why I decided to focus my studies on hospitality management and to my great joy, it became it my lifelong career."
Beijing, a thriving ancient city with long-standing cultural heritage and vibrant art vibes, is a unique place where the cultures of the East and West meet. The city sowed and nurtured the seeds of Wong's later career decision long ago. "I'm amazed by China's rapid growth, and I enjoy the vibrancy and convenience of living in Beijing. I adore the city for its perfect blend of tradition and modernity, and I never fail to be impressed by the traditional architecture here. The city achieves an ideal balance between the old and the new. I love wandering down the narrow streets lined with those gorgeous courtyard houses and am fascinated to see how the people of Beijing spend their day. Moreover, I rejoice in the fact that one can always discover the unique beauty of each season in this place where my hunger for traditional Chinese culture can be satisfied. It was this love affair that ultimately convinced me that Beijing was calling me," says Wong.
As a flagship hotel under the Four Seasons brand in China's capital city, Four Seasons Hotel Beijing has established and retains a deservedly fine reputation in the upper echelons of the quality accommodation market since its grand opening. For Lili Wong, taking over Four Seasons Hotel Beijing is both a dream come true and a challenge. She understands and enthuses over the very heart of the city residents, and their trademark qualities. "I appreciate the persistence, optimism and enthusiasm of the Chinese people, and I like their passion for work," says Wong. "Of course Beijing has long been an international metropolis. It is complex and constantly evolving, fashionable and modern, and has such a rich historical heritage. I enjoy working with the team at Four Seasons as we explore and reach new and exciting horizons together."
Wong and the Four Seasons brand go back many years to the Chinese city of Guangzhou. "I still remember clearly how the staff at Four Seasons Hotel there paid attention to every little detail, even down to their meticulous floral decorations. I also recall being charmed by their ever-smiling faces. They seemed to overflow with passion for what they were doing." As for the food, Lili Wong is equally forthright when she recalls her first impression of the Four Seasons brand, "The food was awesome, the service impeccable, and as for the stunning view of the Pearl River and Canton Tower, it was unforgettable."
Wong's early days in the business were driven by passion born in one of Europe's great culinary cities. As she recalls "Back then, as a student, I travelled to Paris and found myself deeply intrigued by the huge number of patisseries and boulangeries as well as artisan chocolateries in the French capital. I found the sweet aromas of macarons, opera cakes and so many more gateaux made them simply irresistible." Has she moved on? "I loved them and still do, but I could never have limited myself to one specific sector of the hospitality industry. I have always had this overriding ambition to reach the highest levels of hotel management."
After a wealth of experience in a variety of luxury hotel brands in Asia, Wong is now gracing the Beijing stage. "I am an explorer at heart, fascinated by Asian countries and cities. I have been lucky enough to live and work in several such locations over the last ten years." In  Wong's view, the perception and attitude towards people in eastern culture has taught her the most. "It's absolutely critical in my line of work. A caring attitude towards people, a service level that always exceeds expectations by some distance and a progressive mindset for the future are for me the most important treasures of eastern culture."
Lili Wong firmly believes that it is the duty of hotel managers to create an inspiring and dynamic work environment in which they can nurture the nascent talents of colleagues at all levels while delivering a wonderful and unforgettable experience to guests. No one can achieve great goals on their own. Even great leaders cannot be the best at everything. Rather, they identify and bring the best out of their staff, developing them within the context of a successful professional team environment. With this talent-focused positive philosophy in tow, Wong is highly confident of scaling new heights of excellence with her own team at Four Seasons Hotel Beijing.