Back
One City, Two Styles: The Architecture and Design of Four Seasons Hotels Bogota
There are two sides to Four Seasons in the capital of Colombia: One classic, the other contemporary. How to tell them apart? Just take a look around.
Four Seasons Hotel Casa Medina Bogota
Located in a landmark building, Four Seasons Hotel Casa Medina Bogota has a story to tell. It begins in 1946 when Santiago Medina Mejía, a prestigious Colombian-born architect, set about building a house with luxury apartments to let. Inspired by his studies in the arts in France, Mejía designed a house that combined architectural trends from both Spain and France, as seen in the sturdy beamed ceilings, stone blocks and columns salvaged from the Spanish Convent Santo Domingo, and striking spiral staircase ascending from the entrance. Mejía also drew upon personal whims, notably his fondness for birds, hiring a craftsman to fashion interiors with avian details and geometric shapes that recall heraldic shields carved in wood and iron. Each floor was different, right down to the room counts, and he built two venues for restaurants.
The property served guests and visitors well for more than 30 years. But big cities don't stand still for long, and by 1980 the house was designated for demolition. The uniqueness of its architecture saved it, however: in 1984, the administration of Colombian President Belisario Betancur Cuartas declared it a heritage site.
With its status, the style of the house could not be changed. But it could be transformed, and within months work began to turn the house into a hotel. Architect Luisa Amelia Pinto led the conversion, beginning in 1988. The project took two years, including the installation of modern necessities and upgrades of various systems, as well as the transformation of the apartments into 24 hotel rooms. The work was as painstaking as the results were impressive, with 95 percent of the original wood maintained. Designer Fernando Reyes Elicechea oversaw new décor with luxury, elegance and sophistication printed into every detail, including antique furniture throughout the interiors and an original sculpture by Fernando Botero – Vase – in the courtyard.
With further expansion, Casa Medina was soon was renowned as one of the finest hotels in Bogota. Now under management of Four Seasons, it offers 43 guest rooms and 19 suites, plus Castanyoles, an extraordinary loft-style dining room with a greenhouse atrium as appealing as the menu. One can only imagine that Mejía would've been impressed.
Four Seasons Hotel Bogota
Surrounded by the unflagging energy of Zona Rosa in the heart of the capital, Four Seasons Hotel Bogota has a modern style all its own. Sleek, sophisticated and private, it's the perfect addition to a sector of the city where high society comes to see and be seen – and to look around.
As decked out by architect Milena Vargas and designer Lauren Rottet, the Hotel presents cool, clean-lined contemporary design, with soothing neutral tones through 35 rooms and 29 suites, including special touches such as hand-knotted carpets and marble bathrooms desired by today's international travellers.
The Hotel's Spa offers a distinctive setting for relaxation and wellness, with design inspired by the emerald industry of Colombia, including a "gemstone" palette of emerald and aquamarine accented by tropical greenery and the sound and touch of water. A fully equipped gym is open around the clock, while five treatments rooms – one a Couple's Suite, another for manicures and pedicures – beckon guests for treatments such as the Hot Stone Massage designed to oxygenate the skin and deliver energy, revitalisation and relaxation.
NEMO, the Hotel's signature restaurant, was designed by Saul Sasson with the look and feel of an international bar and grille, perfect for enjoying an elegant distillation of Colombian cooking crafted by Harry Sasson, a local favourite on the scene in Bogota. The restaurant's stunning atrium unfolds with a 60-foot (18 metre) living wall.
Whatever one's preference in architecture and design, Four Seasons Hotels Bogota has the style to suit.
---
---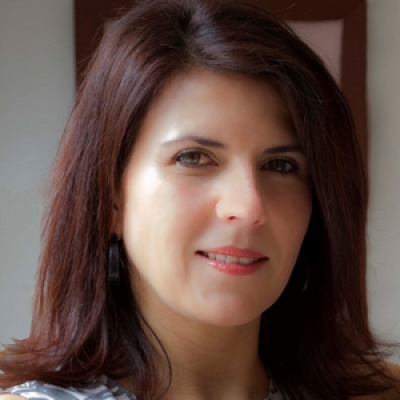 Paula Gamboa
Director of Marketing
Cra 7 No. 69A-22
Bogotá DC,
Colombia
---
Four Seasons Hotel Bogotá
PRESS KIT

Visit Four Seasons Hotel Bogotá Website