Back
Tasting Turkish Food on the Go
Istanbul at the Bosphorus, Turkey
While exploring a big city, time flies. Especially visiting a city like Istanbul with a rich historical heritage can be overwhelming, but believe us it will be worth it.
You will leave the beautiful grounds of Four Seasons Hotel Istanbul at the Bosphorus in the morning and come back to your peaceful nest at night having achieved much more than you could have imagined. A busy touring schedule might force you to skip a proper lunch - which will thankfully give you the opportunity to explore the rich array of street food Istanbul offers. From the humble simit to wraps with aged beef, the variety is immense and there is something appetising even for the pickiest palate. You can do this savoury discovery accompanied by an expert guide as well.
No other street food surpasses the fame of simit
Chestnuts in the winter and corn on the cob in the summer are the two street foods you can grab any time, anywhere. But our number one street food is none of them. Although it has the ability to stretch its way from breakfast tables to chic high tea treats, simit is by large the favourite street food of Istanbul dwellers. This traditional pastry is sold in wooden-glass boxes and can be found at countless spots in the city. It has a similar looks to a bagel but the taste is very different. To make an "almost crunchy" simit, a savoury dough is dipped in a water bath with molasses, covered with sesame seeds all over and then baked. No matter where you buy one, they are fresh and tasty, but there are two bakeries worth a special mention for their simits. Meşhur Tarihi Boğazkesen Simit Fırını is a tiny bakery and serves the most delicious simits in town 24/7. Galata Simitçisi, which is located in Karaköy, is another famous venue. Both are wholesalers and produce thousands of simits every day.
A pastry with many varieties
Börek is one of the traditional food items of Turkish cuisine. The varieties are plenty and every city in Anatolia has their own highly prized böreks. It is mainly a filled and baked pastry. The type of pastry and the filling is up to one's imagination but two main varieties are the meat and cheese fillings. Every neighbourhood has their own börek stores. You can always enjoy a slice as you walk from one destination to the next. Kovan Fırın Cafe is one of the well-known local bakeries and as well as many pastries, they sell tasty böreks too. Su böreği, which is boiled first and then baked like lasagna is not to be missed. Although prepared with few ingredients, it is rich in butter and feta cheese and has a great taste you'll savour. There is one Kovan branch in almost every neighbourhood and their sweet tahini bun is another memorable treat.
Sarıyer is the last Bosphorus village before the Black Sea and boasts its own highlights in pastry. Tarihi Sarıyer Börekçisi has been serving since 1895 and created its many replicas all over the city. The branch in Sarıyer is the original one, but you can get a similar taste in one of its countless franchises downtown. What's special about this börek is the rich minced meat filling with dried raisins and the flaky dough that wraps them.
Çengelköy Börekçisi is another chain famous for its böreks filled with walnuts, cheese, potatoes or the combinations of these ingredients. Traditional böreks go well either with tea or ayran. Ayran is a cool yogurt drink and when a glass of tea is unexpectedly out of reach it accompanies your börek perfectly.
Tutti is not a börek store but a good location to grab a piece of börek if you're in the Bebek area and don't have much time for breakfast or lunch. This is a tiny restaurant famous for its healthy salad choices but aside from those dishes they prepare at least one type of börek every day, usually with a vegetable filling. They also sell their own vegetable and fruit juice mixes.
A juicy type of börek
Çiğ börek is from the deep- fried category of Turkish böreks and it is highly appreciated in Eskişehir, a city in Central Anatolia. The minced meat fillings in Turkish böreks are usually precooked but this one isn't. The raw filling cooks to a step that it still remains juicy inside and this special taste stretched çiğ börek's fame from Eskişehir to Istanbul streets. Tarihi Odabaşı Çiğbörekçisi is one of the best places to give a try to this exceptional taste in town.
Be picky about your döner
Everyone will tell you that our tastiest street food is döner. This is only true if you taste it at the right spots. Good quality döner is usually served in sit-down restaurants, but some good options remain for the ever-wandering tourist. Although highly popular among many, there is no such thing as a good chicken or vegetable döner, so if red meat is not part of your diet, döner is not your worth trying street food either.
Beşiktaş is a bustling, lively neighbourhood, but starting from lunch time, Tarihi Karadeniz Pide ve Döner Salonu's periphery gets even more crowded. The giant meat roll starts to rotate, and the line in front of it gets longer in no time. Don't let the queue startle you, as you'll reach your destination sooner than expected. The huge döner disappears as fast as a snow flake melts under the sun.
Another famous "on the go" döner location is very close to the Nuruosmaniye entrance of the Grand Bazaar. Serving at the same spot for more than half a century, Dönerci Şahin Usta prepares delicious döner sandwiches. As with böreks, ayran is the best drink to complement the taste.
Metet is a very popular döner restaurant in Kuzguncuk. Although many döner restaurants have ceased to cook the meat in the traditional manner, Metet does. Burning wood flavours permeate and enhance the taste of the meat while it slowly rotates and Metet's takeaway branch in Göztepe prepares its döner in a similar fashion.
Two remarkable "fast-good" places
It hasn't been very long since the term "fast-good" has entered Istanbul's street food scene. Basta Street Food Bar was the first fast-food joint opened by a former fine dining restaurant chef. The special wraps that Kaan Sakarya and Derin Arıbaş composed in this small shop attracted and won over many regulars quickly. Their slow-barbecued lamb and sucuk (spicy Turkish sausage) wraps are the best samples of fast-good Turkish tastes. And their milk pudding with rice is a dessert out of this world.
Muutto is another fast-good place joined this trend in the same neighbourhood as Basta. Chef Umut Karakuş is famous for the creative use of spices in his cuisine and his wraps are full of spicy flavours. A hot yogurt-beet drink Muutto serves is highly recommended for those who can tolerate hot tastes. They also have a second branch in the chic Nişantaşı area.
King of the offal
Offal is an admired part of Istanbul cuisine and a dish called kokoreç can be considered the king among the rest of the fast served offal dishes. Made of wrapped lamb intestines, this grilled dish is a specialty of Ozzie's 1968 Kokoreç. Although kokoreç sellers are all over the city, tasting a properly-made one makes a huge difference.
Meet the spicy Turkish hamburger
Hamburger is not of Turkish origin, but Kızılkayalar hamburger is. In Turkish cuisine, meatballs are various in taste and preparation and they are much smaller than a hamburger meatball. Starting off from the local Turkish palate, Kızılkayalar created a unique taste of its own and became famous for its moist hamburgers bathed in tomato sauce. This singular burger formula is worth a try, especially if you're a big garlic lover. Kızılkayalar has many branches around town but the main, authentic stall is located at Taksim Square.
Grilled fish and fresh bread
If you are around Eminönü, fish and bread is another tasty option for a quick lunch. The fish boats harboured next to Galata Bridge look quite touristic, but the freshly grilled fish is a preferred taste among the locals as well. The mackerel, originally coming from the Black Sea is now mostly imported from Norway. It is served with chopped lettuce inside a puffy, fresh bread and the locals always have a glass of pickle juice from the street sellers nearby to accompany it.
The concierge team at Four Seasons can also suggest examples of foods that we do not recommend for visitors to Turky. These examples set aside, street food is usually very safe and tasty in Istanbul, so do not hesitate to enjoy anything that looks appealing and appetizing to you.
Addresses:
Basta Street Food Bar
Caferağa, Sakız Sk. No:1, 34710 Kadıköy
Çengelköy Börekçisi
Çengelköy Mah, Prof.Dr. Beynun Akyavaş Cad, No: 104/A-1 Çengelköy, Üsküdar
Dönerci Şahin Usta
Kapalıçarşı, Molla Fenari Mahallesi, Kılıççılar Sokak, No 9, Fatih
Galata Simitçisi
Kemankeş Karamustafa Paşa, Mumhane Cd. 47/A, 34425 Beyoğlu
Gakkoş Usta
Fenerbahçe, Uğur Apt, Bağdat Cd. 72/A, 34726 Kadıköy
Kızılkayalar Hamburger
Sıraselviler Caddesi, No:2/C, Beyoğlu
Meşhur Tarihi Boğazkesen Simit Fırını
Tomtom, Boğazkesen Cd. No:65, 34433 Beyoğlu
Metet Közde Döner Express
Göztepe Mahallesi, Tütüncü Mehmet Efendi Cd. NO 10/C, 34010 Kadıköy
Muutto
Caferağa, Cemal Süreya Sk No:57/2a D:34710, 34710 Kadıköy
Teşvikiye - Ahmet Fetgari Sok 9A
Ozzie's 1968 Kokoreç
Asmalı Mescit, Tünel Geçidi, General Yazgan Sk. 3B, 34430 Beyoğlu
Sabırtaşı Restoran
Asmalı Mescit, İstiklal Cd. No: 112, 34430 Beyoğlu
Tarihi Karadeniz Pide ve Döner Salonu
Sinanpaşa Mahallesi, Mumcu Bakkal Sokak, No 6, Beşiktaş
Tarihi Sarıyer Börekçisi
Merkez, Yeni Mahalle Cd No:28, 34450 Sarıyer
Tutti
Bebek, Selçuk Sokağı no:1, 34342 Beşiktaş
---
---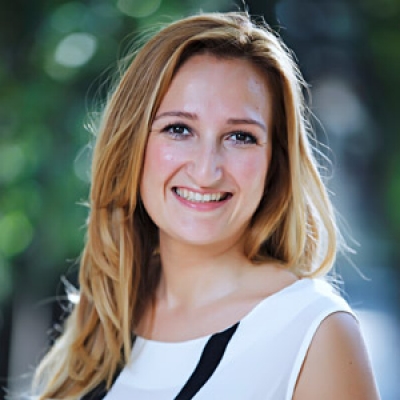 Sibel Benli
Senior Director of Public Relations and Communications
Çırağan Cad. No. 28
Istanbul, Beşiktaş 34349
Turkey
---
Four Seasons Hotel Istanbul at the Bosphorus
PRESS KIT

Visit Four Seasons Hotel Istanbul at the Bosphorus Website