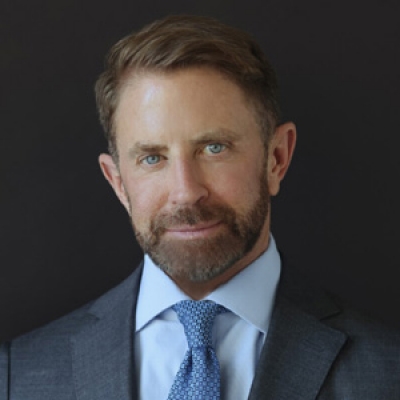 Jim Peters
Director of Creative
"Creating an innovative guest experience that is at once the hallmark of luxury and infused with a strong sense of place drives my day-to-day. Alongside a team of talented and passionate colleagues and partners, we proudly deliver thoughtful moments for guests that surprise and delight."
Four Seasons Tenure
Since 1997
First Four Seasons Assignment: Catering Manager at Four Seasons Hotel Boston
Employment History
Education
Bachelor of Liberal Arts Degree, Castleton College
Birthplace
Hartford, Connecticut, USA
Languages Spoken
Since Four Seasons Hotel Boston Director of Creative Jim Peters launched his career as a professional events planner, he has been infusing impeccable style and precise attention to detail into everything he touches.
Deeply rooted in the city's award-winning Hotel, Peters' tenure at Four Seasons Hotel Boston began in 1997, as a Catering Sales Manager. Quickly rising through the ranks to Assistant Director of Catering and then Director of Catering, Peters became established throughout the city for the exceptional calibre and creativity of his events, whether it be a wedding, celebration or high-profile gala.
In 2020, as a result of the global pandemic, Peters' 20-plus-years career as an events professional took a pause for several months. It was during this time that Peters, an avid gardener, began working at a greenhouse. The break from routine and new environment inspired Peters to begin dreaming of what an enhanced guest experience would look like at Four Seasons Hotel Boston. "I began thinking beyond events, and started ideating on how to connect guest experience touchpoints across the Hotel in a more meaningful way," says Peters.
Upon the reopening of the Hotel, Peters' newfound passion inspired a new role within the luxury brand, and he became Director of Creative. "I was able to step back into this iconic and beloved Hotel with fresh eyes," explains Peters, who went right to work enriching the guest experience with thoughtful intention.
Peters has innovated surprise-and-delight moments across the Hotel with the goal of providing unexpected extras throughout the guest's stay. One of Peters' first projects was a new complimentary coffee bar, Sottovento. Featuring a custom roast from a fourth-generation New England family roaster, the café offers guests complimentary coffee beverages as well as small pastries, fruit and more.
"When guests don't have to think about where they can grab a perfect cappuccino to start their day, it affords them more time to connect with their loved ones, explore the city, or focus on business - our goal is always rooted in enhancing the guest experience," says Peters, who has also installed "Vaults" on guest floors, secret doorways that lead to a fantastical explosion of complimentary munchies for late night movies or grab-and-go snacks for hungry kids.
Peters has further heightened the property's residential character through interesting atmospheric touches across the luxury Hotel. In collaboration with Marc Hall Atelier, Peters has quite literally brought the essence of the historic Public Garden, on which the Hotel sits, into the urban oasis employing a throughline of seasonal florals. Additionally, Peters curated a collection of notable international artwork in the Hotel's restaurant and bar Aujourd'hui and private venue The Four on Five.
When Peters is not busy dreaming up and executing special touches for guests of Four Seasons Hotel Boston, he enjoys gardening and traveling the world. He says, "I'm blessed that my passions also inspire my work."