Back to Main
Four Seasons Hotel Gresham Palace Budapest
Széchenyi István tér 5-6., 1051 Budapest, Hungary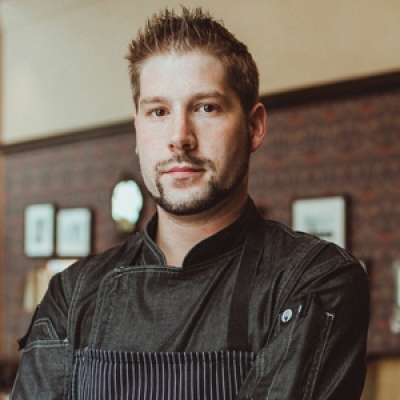 Árpád Győrffy
Executive Chef
"Take a dose of adrenaline!"
Four Seasons Tenure
Since 2015
First Four Seasons Assignment: Current

Employment History
Arany Kaviár Restaurant, Budapest; Baldaszti's Group, Kitchen & Grand Restaurants; Alabárdos Restaurant; Flores Bistro
Birthplace
Education
Taverna Culinary School Hungary – Culinary & Restaurant Manager Diploma
Languages Spoken
Hungarian, English, Italian
KOLLÁZS's Chef Árpád Győrffy is reinventing the modern bistro kitchen in luxury brasserie style. He believes everything is about textures and variations – to create exciting bistro plates without following the classical style or trend, spicing up his plates to present sophisticated meals, rather than classical brasserie dishes.
Originally he wanted to become a pilot, however he fell in love with the atmosphere of a professional kitchen. He started his chef-journey at the Budapest-based Alabárdos, where he soon became a sous chef. Later, he became the executive chef of the prestigious Russian restaurant Arany Kaviár.
Árpád has participated in several competitions and won 2nd place in the National Cooking competition in 2011. In 2013 he won 3rd place within the Bocuse D'Or Hungary competition.