Back to Main
Four Seasons Resort and Residences Cabo San Lucas at Cabo Del Sol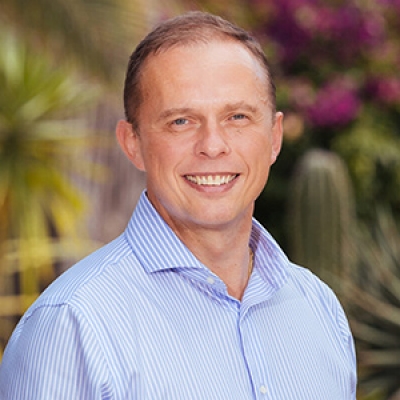 Richard Raab
General Manager
"The lobby is my favourite part of the Resort. It's the heartbeat of the action, where we meet and learn more about our guests. It's where I always want to be."
Four Seasons Tenure
Since 1998
First Four Seasons Assignment: Assistant Restaurant Manager and Banquet Manager, Four Seasons Hotel Los Angeles at Beverly Hills
Employment History
Four Seasons Hotel Bahrain Bay; Four Seasons Resort Dubai at Jumeirah Beach; Four Seasons Hotel Lion Palace St. Petersburg; Four Seasons Resort Nevis, West Indies; Beverly Wilshire,

A Four Seasons Hotel

; Four Seasons Resort Great Exuma (formerly a Four Seasons hotel); Four Seasons Hotel London; Four Seasons Resort Maui at Wailea; Four Seasons Hotel Los Angeles at Beverly Hills; Churchill International Hotel, London; The Regent Hotel, London; Hotel Zum Storchen, Zurich

Education
University of Surrey, United Kingdom; Alpina School of Hotel Management, Switzerland
Birthplace
Languages Spoken
Swedish, Norwegian, English, German
"I just love the arrival experience here," says Richard Raab, reflecting on what guests can look forward to stepping into the start of their stay at Four Seasons Resort and Residences Cabo San Lucas at Cabo Del Sol. On the stunning southern coast of Mexico's Baja peninsula, guests experience Cabo's Golden Corridor with Mexican chic and a cool Mediterranean vibe. The private community of Cabo Del Sol is home to a modern hacienda-style village featuring 96 guest rooms and suites, plus 61 residences, villas and estates – all with sparkling ocean views. "We will create magical memories for our guests as hearts beat to the rhythm of Mexican music, art and culture – embraced by the warmth of our Four Seasons familia."
"The lobby is my favourite part of the Resort. It's the heartbeat of the action, where we meet and learn more about our guests. It's where I always want to be."
Richard wants to be everywhere else, too: from the Resort's constellation of bars and restaurants that play off rhythms and cuisines from Mexico and around the world, to its sun-drenched swimming pools surrounded by sparkling ocean views; the wellness experiences incorporating a signature Four Seasons Spa and cutting-edge Fitness Centre, to the onsite Adventure Centre for booking golf, whale watching, surfing, sailing, sport fishing, mountain biking, hiking and more.
Wherever he is, Richard recognizes the importance of making ties to the local community and the Resort's leadership team helps secure those connections. "Someone once told me the Concierge needs to be smarter than Google, and ours is," he says, noting how the staff connect with guests to determine what they enjoy doing and they create magical memories for the guests. "Within this part of Cabo, the Golden Corridor, there is a mature luxury market with several world-class hotels already here. But we're bringing in Four Seasons flare and our own version of Mexican hospitality for guests that follow us all over the world."
Getting the most from the Resort team requires giving something back. Richard's management style is focused on support: If he notices something is lacking, he doesn't question why someone isn't doing a better job, but instead asks what tools they need to do their job better. Meanwhile, his style of guest relations is to engage, engage, engage. "You get into this industry because you love to interacting with people, and you learn how beneficial their feedback can be. We want the experience we offer to go beyond guests' expectations, and for them to experience as much as they can."
Richard took a long and winding route to Cabo San Lucas, his 10th Four Seasons posting, many at water's-edge properties, since joining the company in 1998.
Born and raised in Lund at the southern tip of Sweden, he spent youthful summers at his grandparents' cottage in Geiranger, a spectacularly scenic village at the head of one of the most visited fjords in western Norway. The village was a hotspot for cruise ships, and the setting inspired Richard to dream of captaining even as he worked as a local tour guide. "Who wouldn't want to command a floating hotel? The idea was very appealing to me, but so was having a career in which I could really interact with people." In the end, he knew restaurants and hotels on terra firma was where he wanted to be.
While studying the finer points of management at a Swiss hotel school, Richard got interested in Four Seasons after reading an article about the company. "It mentioned the Golden Rule and how Four Seasons was people oriented, the same things I learned from grandmother. I wanted to be a part of it from day one."
After going on to earn a hospitality degree from a university in London, Richard started on the food-and-beverage side of operations and then rolled into restaurant management with Four Seasons in Los Angeles. His quarter century (and counting) with the company has taken him far and wide, steeping him in many cultures and polishing his proficiencies, including at openings. He arrived to open in Cabo San Lucas after turns as General Manager on the shores of Bahrain Bay and in St. Petersburg, Russia.
Asked which feature of the Resort he admires the most, Richard diplomatically spreads his praise, but when nudged, he zeros in on the sophistication of the dining and beverage offering along with a lively entertainment scene. "I started in the food and beverage world, so I'm not exactly impartial, but I think what we've put together here is really a highlight of my career," he says, adding that culinary travel is booming right now as guests seek out fresh concepts embedded in authenticity. "The more I learn about Mexican cuisine, the more I can help guide our guests to enjoy it."
And tequila? "Oh, a little here and little there for me," he replies with a laugh. "Actually, there's a whole world of mescal I didn't know about before I arrived here, and I'm happy to learn."  In fact, Richard is working on a signature Negroni cocktail for the Resort, made with mezcal, which will be called the "Megroni."