Back
From August 3 to 6, Michelin-Starred Chef Simone Zanoni Will Showcase Restaurant Le George's Signature Dishes at Grand-Hôtel du Cap-Ferrat, A Four Seasons Hotel
Guests will have the opportunity to savour the chef's award-winning Mediterranean cuisine, with sunny dishes offered at Club Dauphin at lunchtime, and flavourful bites served for aperitivo at Le Bar
July 7, 2023,
Saint-Jean Cap-Ferrat, France
The Grand-Hôtel du Cap Ferrat, A Four Seasons Hotel will host Michelin-starred Chef Simone Zanoni at its celebrated Club Dauphin and leafy Le Bar from Thursday, August 3 to Sunday, August 6, 2024. The chef will propose several of his iconic dishes from Le George at the Hotel's restaurant, which offers seating around a stylish infinity pool with striking views of the Mediterranean Sea. At Le Bar, Simone will create light bites to enjoy alongside inventive cocktails.
Chef Simone Zanoni has been at the helm of acclaimed Michelin-starred restaurant Le George of Four Seasons George V, Paris since 2016, winning the restaurant a Michelin star in 2017, and a Michelin Green Leaf in 2020. At Le George, Simone offers a modern Mediterranean style cuisine designed for sharing, taking a gourmet journey between the French Riviera and northern Italy. Known for his friendly, laidback demeanour, Simone creates flavourful dishes that echo Italy's atmosphere of easy conviviality.
During Simone's four days at Grand-Hôtel du Cap-Ferrat, guests will have the opportunity to savour some of Le George's most iconic dishes at Club Dauphin, where a special menu by Simone Zanoni will be offered alongside the restaurant's zesty summer menu. Among Simone's starters are roasted lobster served with tomato tian; vitello tonnato of cold sliced veal served with a creamy tuna and anchovy sauce; and an exquisite candied tomato tarte tatin topped with a wonderfully creamy cacio e pepe ice cream.
To follow, Simone will prepare his much-loved agnolotti del plin: a flavourful braised veal ravioli with oyster mushrooms drizzled with meat jus, along with a light summer dish of roasted sole with basil vinaigrette. To round off the meal are a refreshing strawberry, meringue and basil sweet treat, and a Piedmont hazelnut and Amalfi lemon dessert.
As the sun begins to set, a selection of light bites will be available for aperitivo at Le Bar, the Hotel's chic bar nestled in lush greenery. Shaded by towering Aleppo pine trees, the Bar has a stylish breezy terrace offering delightful sea views, with laidback lounge tunes creating a relaxed, upbeat vibe. Mixologists shake up expertly crafted cocktails with an Italian flavour, with a selection of Le George's famous crudo to prime the appetite.
This aperitivo menu will feature the likes of spicy tuna and saffron arancini, and oysters with truffle lemon vinaigrette, while guests will be able to interact with Simone as he expertly carves Italian culatello at a live station. Culatello is one of Italy's most prized cold cuts, an exquisitely soft cured meat delicacy that melts in the mouth, served here as an aperitivo on a bed of freshly baked focaccia.
On August 4, guests will have the unique chance to take part in a pasta-making masterclass with Simone Zanoni. Designed for both novice and enthusiastic home cooks, the class will run from 10:30 am to 12:00 noon, with an interactive demonstration providing 1.5 hours of learning and development. The chef will reveal his simple secrets to crafting outstanding pasta dishes, sharing techniques and recipes to make flavourful creations at home. At the end of the class, guests will be able to sample some of the chef's culinary delights at Dauphin Lounge.
Information and reservations:
Chef Simone Zanoni at Club Dauphin
From Thursday, August 3 to Sunday, August 6, 2023
Special menu offered at lunchtime between 12:00 noon and 4:00 pm
Reservations at clubdauphin.capferrat@fourseasons.com or +33 (0)4 93 76 50 92
L'Aperitivo by Simone Zanoni at Le Bar
From Thursday, August 3 to Sunday, August 6, 2023
Selection of Mediterranean bites for aperitivo served at Le Bar between 6:00 and 9:00 pm
Chef Simone Zanoni's pasta masterclass
August 4, 2023 from 10:30 am to 12:00 noon
The class is priced at EUR 250 per person
Reservations at restaurant.capferrat@fourseasons.com or +33 (0)4 93 76 53 65
---
---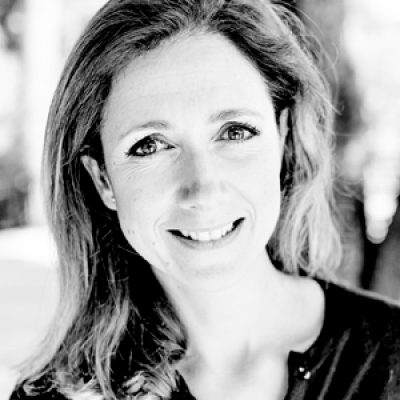 Caroline Mennetrier
Director of PR and Marketing Communication
71 Boulevard du General de Gaulle
Saint-Jean Cap-Ferrat, 06230
France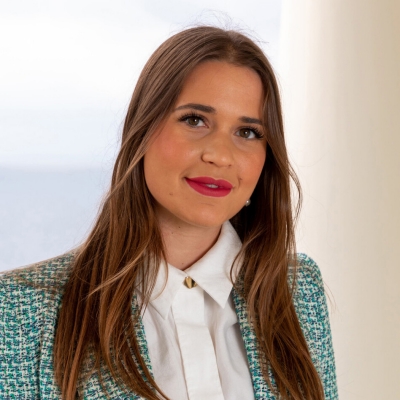 Marie Cazaudumec
PR, Marketing & Communication Manager
71 Boulevard du General de Gaulle
Saint-Jean Cap-Ferrat, 06230
France
---
Grand-Hôtel du Cap-Ferrat, A Four Seasons Hotel
PRESS KIT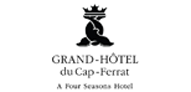 Visit Grand-Hôtel du Cap-Ferrat, A Four Seasons Hotel Website