Back
Meet Our Craftspeople at Chaan Baan
Housed in a charming rustic courtyard, Chaan Baan (the outside of a traditional Thai home), gives guests an up close and personal experience with the cultural environment of the land around Four Seasons Resort Chiang Mai. Here, guests can discover time-honoured tools and techniques used in rice cultivation, learn to plant shoots first-hand from experienced farmers, spin the potter's wheel or create beautiful art on fabric with natural dyes. This cultural hub is brought to life by a team of craftspeople who have honed their skills over decades to bring an authentic experience to the Resort.
Boonsri Sopha
Skilled hands and a creative mindset have led Boonsri Sopha on a fascinating journey behind the potter's wheel. Quick to pick up a skill and patient enough to master it, he has been making things with his hands for as long as he can remember. "I enjoy shaping things and watching them take form," says Boonsri as he displays his latest creation – an intricately-crafted clay horse embellished with a bridle. And, nothing makes him happier than sharing his creativity with guests.
Having trained initially under master-artist Jirawong Wongtrangan of In Clay Studio, Boonsri honed his unique skills in manipulating clay. Besides this, he is also adept at creating toys and animals from coconut leaves and bamboo. "The thrill of creating something from scratch is wonderful of course, but the joy of helping someone learn to create for themselves is so much more rewarding," says Boonsri as he displays the little frogs, birds, snakes and even dragonflies that he shows guests how to make with their hands at Chaan Baan.
Sangiam Saenmuen
Sangiam Saenmuen's comfort zone is her herb garden and she feels at ease while tending to her plants. Much like a Montessori school teacher, she treats the plants as she would children – talking to them and sometimes admonishing them when they do not respond to her care. Part of the Resort's gardening team since 2002, she has left an indelible mark on much of the landscape here at the Resort, with her keen eye for detail. "You may say I have green thumb, but it is only an extension of my heart," she smiles.
Raised in a farmer's family, Sangiam is an expert on local Thai herbs and vegetables, and is a favourite with the chefs as her herbs are key to many of the dishes they create. Escorting guests through her garden at Chaan Baan, she educates guests and shares tips on how the plants can be used in traditional Thai cooking. The snacks served up in the afternoons often feature herbs grown by her and make a wonderful connection to the local experience at Chaan Baan.
Kanchana Kanuengkit
Colours and patterns blend seamlessly in the expert hands of Kanchana Kanuengkit, as she twists and turns fabric to create colourful works of art. Blessed with an artists' touch, Kanchana started out as a traditional wooden doll maker, before transitioning to the Resort's gardening team and the tie-and-dye studio at Chaan Baan. Having learned the techniques of this craft from Patricia Cheesman and her daughter Lamorna, who set up and run the renowned Studio Naenna, Kanchana has imbibed much of their unique feel for fabrics and patterns.
Natural dyes and sustainable practices are very much the focus at Studio Naenna and at Chaan Baan too, Kanchana prefers to recycle used bed linen to create her beautiful designs. "To maintain a natural indigo vat is an art in itself," she explains, "The one at our Resort has been kept alive for more than 25 years with the expert help from Studio Naenna." Kanchana shows guests how to bind, fold, and stitch the fabric so that once dyed the fabric ties can be undone to reveal the intricate patterns that they have created. "Creating something can feel almost magical, and when guests leave my workshop, they are thrilled to have created a piece of their own!" says Kanchana.
Pornpanom Wongmanee
"Big is beautiful," says Pornpanom Wongmanee, making a bold claim about his four wards – the Resort's contingent of water buffaloes. Gentle and yet firm, Pornpanom cares for the buffaloes as he would his own children, catering to their every need while maintaining a strict regimen for their wellbeing. Having grown up in a traditional Thai village, Pornpanom has always had livestock around him and knows instinctively how to care for animals. The four majestic buffaloes at Chaan Baan are each individual and have minds of their own he says, "Thay, Tone, Thiew, and Thung have distinct personalities but the one thing that all four of them enjoy is a big splash!" Buffaloes have always played a key role in traditional Thai farming, and at the Resort too, this relationship is decades old. "You get to experience the rice paddies and all that comes with it when you stay with us," smiles Pornpanom.
Inpon Chuenjee
Born and raised in a family of farmers, Inpon Chuenjee grew up in the fields beside his home, tending to terraced paddies that are traditional to northern Thailand. The most experienced resident farmer and rice expert, Inpon has been tending to the Resort's greens for more than 25 years. Welcoming guests to immerse themselves in the rice-planting experience, he is keen to walk guests through his "home." "The rice grown in our Resort is Sanpatong, and needs 120 days to go from seed to harvest," he explains, adding that the crop is planted in a staggered manner, so guests can see the crop at every 40-day stage of the growing cycle. "As farmers, we have our feet to the ground, and this enables us to connect with the soil and the crops in our fields," says Inpon. "Working with living things takes a great amount of care and an understanding that is passed down generations. We are proud to be able to showcase some of this to our guests through the experiences at Chaan Baan."
---
---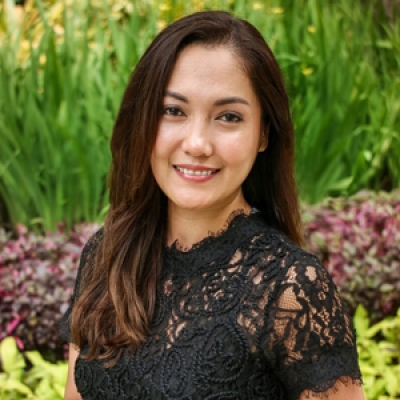 Cristina Del Carmen
Senior Director of Public Relations and Communications
3/F, 159 Rajadamri Road
Bangkok, 10330
Thailand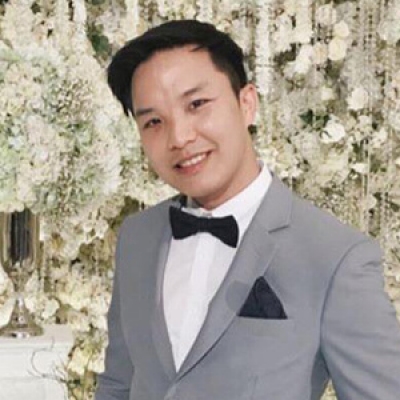 Paponpat Sapsuwan
Assistant Public Relations Manager
3/F, 159 Rajadamri Road
Bangkok, 10330
Thailand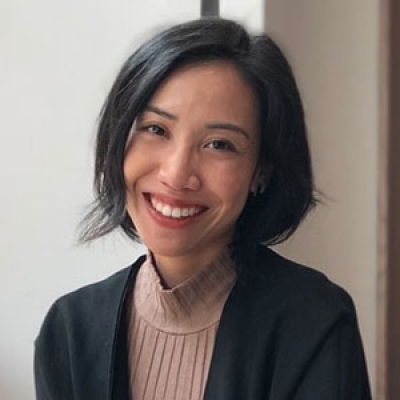 Waratah Jongsaeng
Assistant Manager – Digital Marketing
3/F, 159 Rajadamri Road
Bangkok, 10330
Thailand
---
Four Seasons Resort Chiang Mai
PRESS KIT

Visit Four Seasons Resort Chiang Mai Website