Celebrate Global Wellness with Island-Inspired Dance Classes and Local Health Remedies at Four Seasons Resort and Residences Anguilla
Celebrate Global Wellness Day at Four Seasons Resort and Residences Anguilla, as the property joins forces with fellow Four Seasons Hotels and Resorts to extend a complimentary mile-long beach walk, Caribbean dance class, and healthy smoothies on Saturday, June 8, 2019.
May 9, 2019,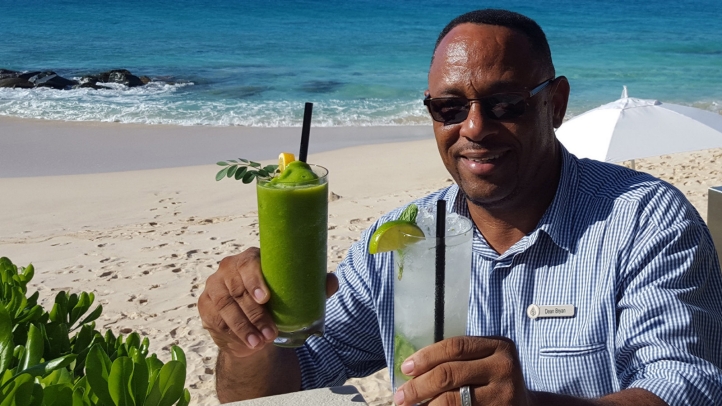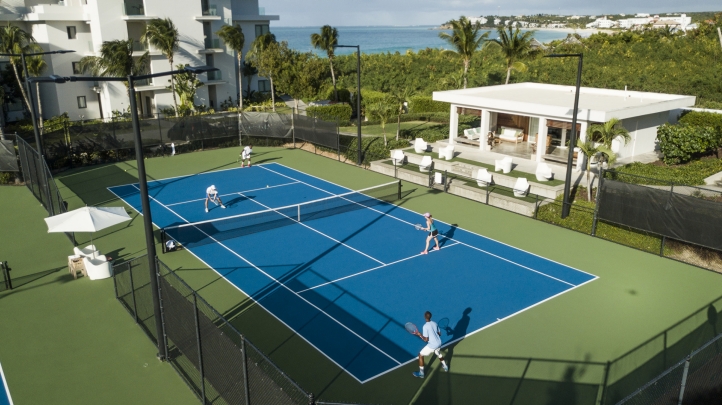 Four Seasons Resort and Residences Anguilla guests and local residents are invited to start Global Wellness Day with a morning beach walk. The fun starts at 8:00 am on Meads Bay Beach, named the #1 beach in Anguilla and the #5 beach in the Caribbean by the readers of USAToday's 10 BEST.
At 10:00 am, the fitness continues with a complimentary SOCA Dance class. This Caribbean-music inspired routine gets the waistline moving and hearts pumping.
Upon returning from the walk and after the dance class, enjoy a complimentary sample of Dean's Green Supreme smoothie or a refreshing moringa and bayleaf tea. Both drinks feature moringa leaves, found on the island of Anguilla. The moringa plant is considered a "superfood" for its highly nutritious profile and powerful anti-inflammatory, antioxidant and tissue-protective properties.
Throughout the property, guests can find reasons to celebrate health and wellness with complimentary watersports and land activities including basketball, rock climbing, tennis clinics, and a state-of-the-art fitness centre designed by Harley Paternak.
"Our resort is a playground of fitness activities," says General Manager José Adames. "We join together to celebrate Global Wellness Day, but truly support wellness all year with a variety of classes to stretch, strengthen and support overall wellbeing."
For more information about all Global Wellness Day, please contact Four Seasons Fitness Center at 264-497-7000.
Stay connected by following @FSAnguilla on Instagram and using the hashtags #FSWellness and #GlobalWellnessDay.
Global Wellness Day is a special day that reminds the entire world of the importance of living well, encompassing everything from exercise and beauty treatments, spiritual teachings and ways of thinking to the harmony between body and spirit. This is a social movement without any commercial purpose, celebrated around the world on the second Saturday of June every year. Four Seasons Hotels and Resorts is partnering with Global Wellness Day to highlight the company's vast wellness initiatives and outstanding spas within the portfolio.
---
--- Diane Yost
Director of Sales and Marketing
Barnes Bay, P.O. Box 8028
West End, Al-2640
Anguilla