Let the Winter Festivities Begin! Welcome the New Year in Style at Four Seasons Hotel Beijing
December 16, 2019,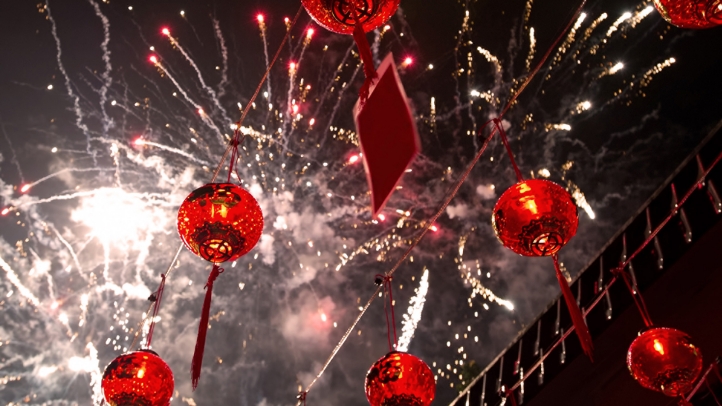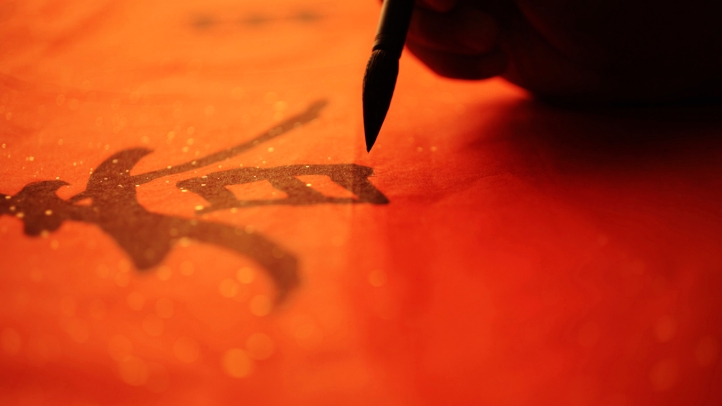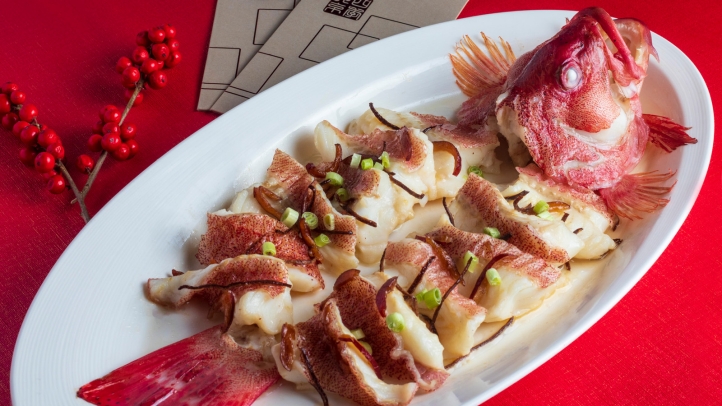 From the adrenalin-rush of an ice-bike on Houhai Lake to skiing in view of the Great Wall, then back in time for dinner at one of the world's best Cantonese restaurants: welcome to New Year at Four Seasons Hotel Beijing!
Hot on the heels of its double Michelin star recognition, Four Seasons icon of hospitality in the heart of the Chinese capital is in full celebration mode to create memorable New Year experiences for visitors from around the globe.
Specially curated itineraries and Four Seasons expert concierges ensure effortless access to some of Beijing's most exciting – and surprising – experiences, while a special New Year menu at Cai Yi Xuan, one of the Hotel's two Michelin-starred restaurants, showcase the adventurous spirit and world-leading expertise of Chef Li Qiang, one of China's leading Cantonese epicureans.
"China is famed for its lavish and meaningful holiday traditions – and none more so than Chinese New Year," comments Li Qiang, Chef de Cuisine of Cai Yi Xuan. "The first animal in the 12-year cycle, the Rat represents new beginnings as well as abundant creative energy, drive and ambition: attributes that also describe our team in their efforts to showcase the very best of Beijing to our local and international guests."
Within the scarlet opulence of Cai Yi Xuan, one of the city's most cutting-edge restaurants, New Year guests can enjoy a varied selection of mouth-watering dishes across four different menus. Showcasing Chef Li's visionary flair, they include Cantonese barbecued suckling pig skin with steamed bun; marinated Chinese cabbage with yellow mustard sauce and sea whelk; and braised sea cucumber and pig trotter with scallion sauce.
In addition, the Hotel's city location offers close proximity to a wide variety of that capture the holiday's fusion of ancient tradition and modern fun, including:
Skiing – Having been named Winter Olympics hosts for 2022, Beijing is rapidly gaining recognition as a go-to city for skiing, with a range of resorts within an hour's drive of the centre catering to all levels of experience. Highlights include the picturesque Huaibei International Ski Resort, surrounded by the Great Wall on its three sides; the mountainous Jundushan Ski Resort, and Shijinglong Ski Resort, located just 80 kilometres (50 miles) north of the city centre.
Frozen Lake Fun – A favoured ice-skating spot for Beijingers, visitors to Houhai Lake will be amazed to discover the many creative ways of travelling across the frozen water: from bumper cars to ice bikes, chair sleds to mini rickshaws for little ones, in time slots from ten minutes to a whole day.
Festive Light Show – Recognised as one of the world's most awe-inspiring light shows, Solana Shopping Center creates a lavish spectacle every year, just ten minutes' walk from the Hotel.
Temple Festival – An ancient celebration with roots in the Ming and Qing eras as a religious ceremony, the Temple Festival has adapted times to encompass activities from lion and dragon dances to stilt walkers, food stalls to shopping for local arts and crafts. Ditan Park, also known as the Temple of the Earth, welcomes thousands of visitors annually to its Temple Festival celebrations.
---
--- Iris Li
Director of Public Relations and Communications
48 Liang Ma Qiao Road Chaoyang District
Beijing, 100125
China