The Great Indian Kebab Festival at CUR8 at Four Seasons Hotel Bengaluru
July 30, 2019,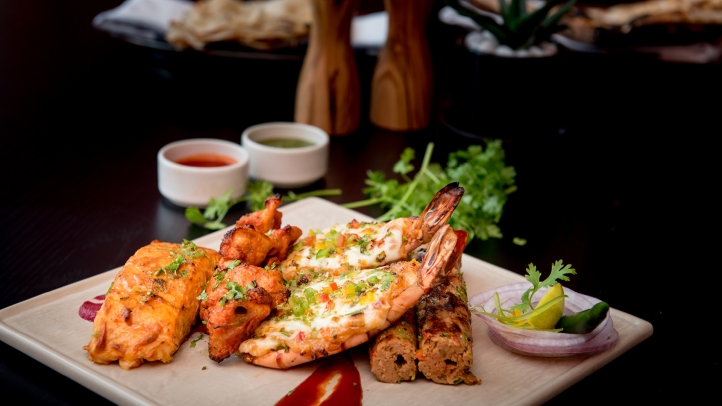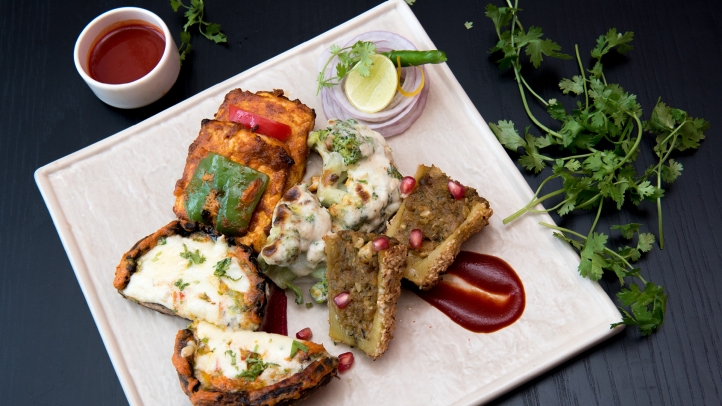 The Great Indian Kebab Festival from August 8 to 18, 2019 in CUR8 at Four Seasons Hotel Bengaluru is a celebration of this beloved culinary tradition. Dinnertime will become the designated show timing, and the supersized, custom-built grill designed after a Spanish parrillada, the veritable centre stage. Guests will be able to enjoy an exclusive selection of 12 kebabs, made live, alongside specialty Indian breads and the Chef's special lineup of dips.
The uniqueness of Indian kebabs lies in its fascinating mix of traditions, geography, culture and the influences that have lent their own intrinsic stamp: the Mughals after their glorified invasions, the hardy Punjabis after Indian partition and settlement, the Kayasthas with their clever use of flavours, and the Muslims with their generous addition of heady aromas such as saffron. The myriad blend of spices juxtaposed with aromatic infusions lend themselves to this delightful culinary invention, best enjoyed with a beverage of choice or on their own.
For this festival, Chefs Amarjeet Singh and Balwant Singh, the Indian chefs at CUR8, have curated an array of 12 kebabs, that reflect Tandoor, Sigri, Tawa, Kadhai and Dum cooking. As is customary at CUR8, these will be made live and customised for every patron. The highlights are sure to be: chatapati tandoori macchli (fish), tandoori peshawri murgh (chicken), and pashtuni barrah kebab (lamb). A definite treat to the eyes will be the live carving of khad ki dera raan. On the taka tin tawa counter, one can enjoy magaz, keema and kaleji served with buttery maska pao. For vegetarian guests, chefs will be serving khumb ki galouti and tandoori mawa bharwan aloo, among many other mouth-watering dishes.
Indian breads made fresh, to accompany these sumptuous kebabs are warqui, naan-e-bakumaach, naan kaliyan, cheddar cheese green chilli naan and ulte tawa ka paratha. An irresistible array of specialty dips will tease and tantalise the taste buds. Expect the delightfully sweet plastic chutney made with raw papaya, niloufari chutney, anari kasundi chutney with a definitive mustard kick, the beloved dhaniya pudina chutney, tamatar ki launj, aam ka chunda, and kathal ki chutney. Complementing these spicy Indian dips will be the soothing burrani raita, pineapple raita, and seb ka raita, a creamy antidote to balance the piquant flavours and smoky undertones.
Indulge all the senses this August at the glorious Kebab Festival at CUR8.  Available 7:00-11:30 pm at a price of INR 1,900 ++.
Make a reservation through Dineout/ Zomato/ EazyDiner or get in touch with Sandesh Dhume at sandesh.dhume@fourseasons.com / +91 7619146004.
---
---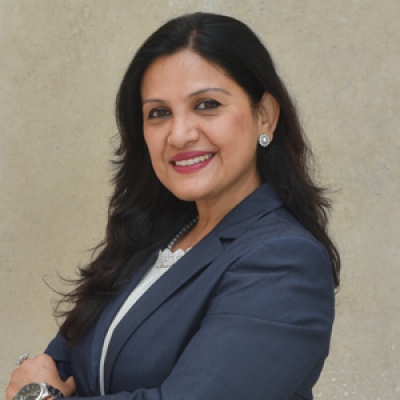 Gargi Guha
Director of Public Relations
8, Bellary Road, Ganganagar
Bengaluru, 560032
India