Festive Experiences at Four Seasons Hotel Bengaluru
Festive staycation packages and celebratory giftings by Four Seasons
October 14, 2020,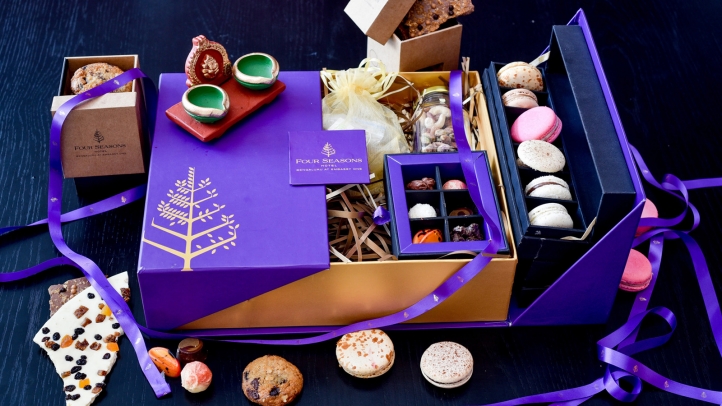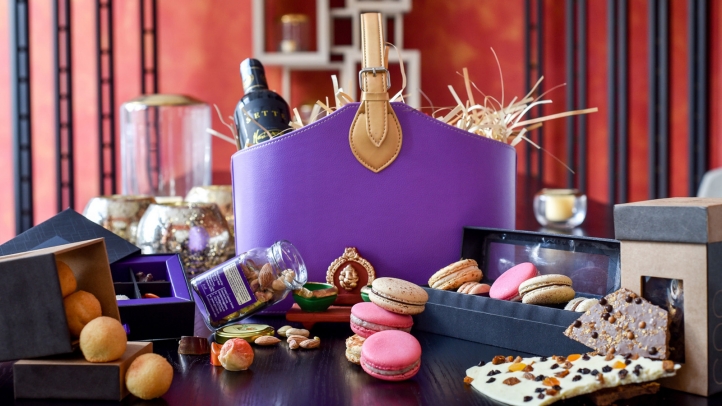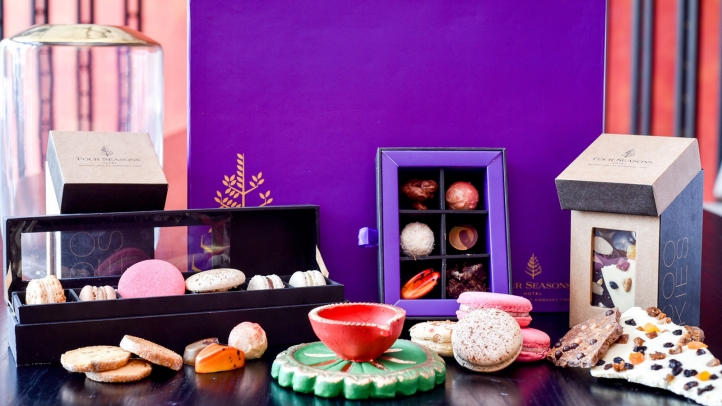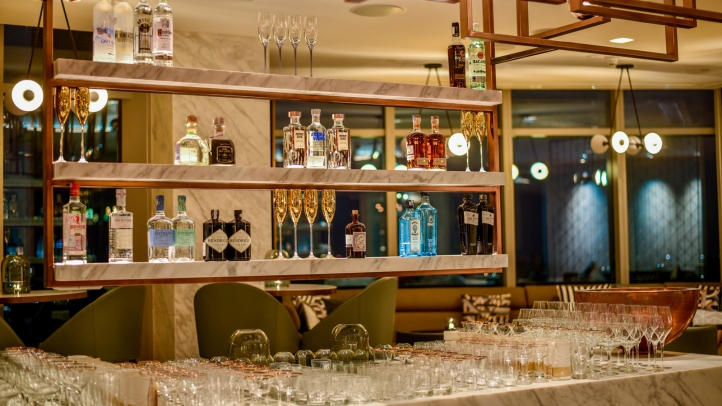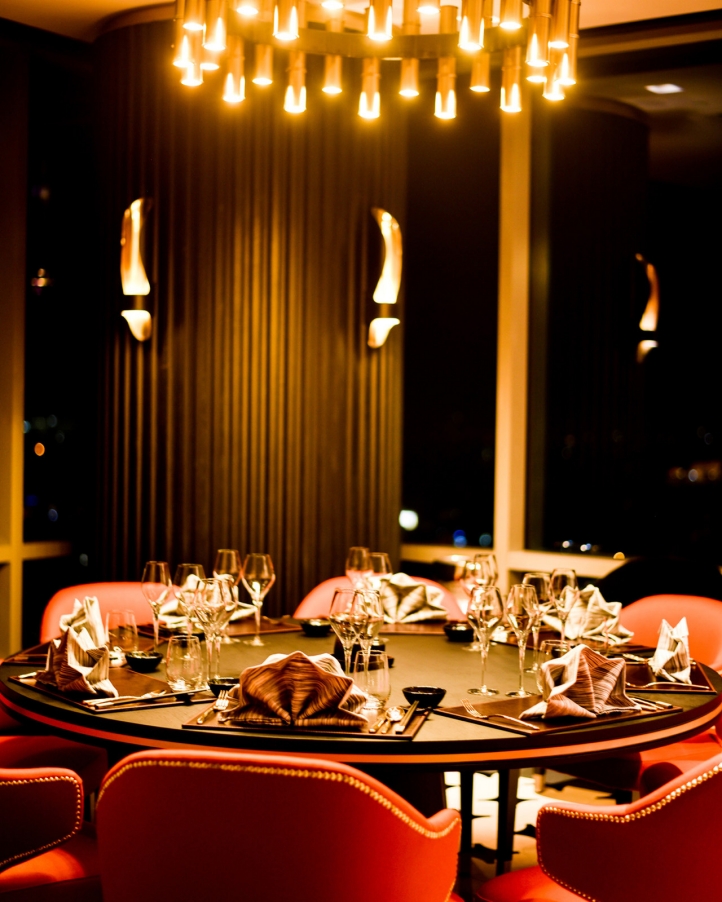 Dussehra and Diwali are annual festivals for celebrations, catch-ups, giftings and feastings, albeit the scenario is a bit different this year. With the overarching theme of social distancing still very much in place, this year will see people enjoying meaningful, quiet holidays with family and near ones.
Four Seasons Hotel Bengaluru has curated luxe Dussehra and Diwali staycation experiences aimed at providing guests with a festive holiday feel while also feeling well-looked after within the Hotel's scenic settings. These packages have been thoughtfully designed as experiential getaways with personalised luxury services. Abounding green spots and specially crafted food and beverage selections made with premium quality products lend a quiet celebratory dimension to these immersive stay experiences.
Staycation Options
Festive Delight - Dussehra Staycation Package
INR 9999* per night
Valid October 16-25, 2020
This package is designed for soaking up luxury with the entire family on the festive days of Dussehra. It includes a complimentary suite upgrade, making it a sumptuous stay experience in an elegantly appointed suite. A delicious breakfast is offered amid beautiful garden views at The Lobby Lounge & Terrace where children under 12 dine in with their parents with compliments of the Hotel.
For a supplementary price, guests can head up to the stylish Level 21, first for cocktails at Copitas and end with a memorable Asian dinner at Far & East. Copitas has some tempting Sundowner Packages to choose from, along with breath-taking views of the cityscape.
Joy of Celebration
To enjoy the remainder of the year, a special package called Joy of Celebration has been curated. Aimed at providing guests with a sensory experience, this special package is designed for celebrating festive days or milestone occasions.
A complimentary upgrade to the next room or suite category makes it a sumptuous stay experience right at the start. A delicious breakfast with beautiful garden views at The Lobby Lounge & Terrace where children under 12 dine in with their parents with the Hotel's compliments is also included. Early check in at 9:00 am and a late check-out by 6:00 pm gives guests a lingering, unhurried feel of a true holiday. There's also 15 percent savings on the Best Available Rate, food and soft beverages, transfers and laundry to make this a truly irresistible offer, with INR 1000 credit on food and beverage at the Hotel's restaurants.
The Hotel's sculpted green spots and artfully crafted food and beverage selections made with premium quality products all lend a breezy holiday dimension to this immersive stay experience.
The above package is available until December 30, 2020. To make a reservation for the staycation package, guests can call +91 80 4522 2222 or email reservations.bengaluru@fourseasons.com
Pets are allowed in the Hotel, making it a great choice for a complete family outing.
Gifting Choices
Hampers
A bouquet of three festive hampers replete with goodies are up for sale until Diwali.
Silver - In an attractive purple and gold festive packaging, this hamper is an elegant offering of cookies, macarons, artisanal chocolates, chocolate brittles, freshly baked tiger bread, selection of teas, and a decorative diya. The Silver Hamper is priced at INR 3000 + taxes.
Gold - With a grand selection of cookies, handcrafted macarons, gourmet chocolates, chocolate brittles, locally-inspired Karnataka banana cake, tiger bread, loose leaf teas, jar of mixed nuts, and a beautiful terracotta diya, an emblem of Diwali, this box has a veritable hallmark of quality about it. The Gold Hamper is priced at INR 3750 + taxes.
Platinum - This opulent leather hamper in aubergine purple is the perfect gifting option for those who wish to make a statement this Diwali. Replete with delicious cookies, macarons, box of chocolates, chocolate brittles, rye and raisin bread, aromatic saffron voyage cake, collection of loose-leaf teas, jar of mixed nuts, a bottle of lush red wine, and a hand-painted terracotta diya. It's the veritable winner as a gifting option. The Platinum Hamper is priced at INR 6000 + taxes.
Gift Boxes
A blend of hand-crafted traditional Indian mithais and chocolates or macarons with local infusions can be curated in assorted gift-ready boxes.
Choose from well-loved Indian confections such as lavang latika, badam pista roll, Kashmiri apple doodh peda or a decadent gulkand mawa katori. Light and airy macarons with local infusions of mango, rose, cinnamon and berry, or Coorgi coffee make for indulgent treats. Chocolate lovers have ample choices in coconut and berry truffles, mango praline and choco delights in seductive cardamom, gulkand and coffee flavours.
Prices range from:
Box of 6 macarons: INR 600 + taxes
Box of 6 sweets: INR 600 + taxes
Box of 12 sweets: INR 950 + taxes
Box of 24 sweets: INR 1700 + taxes
Guests who wish to place an order for these Diwali Hampers can get in touch on 7619146004.
Dining Experience
Festive celebrations in India are like looking through a kaleidoscope. They offer a unique perspective into the rich tapestry of India's heritage and culture. This year, the varied celebrations have been brought alive on a ginormous platter by the Hotel's chefs. Painting this canvas with the alluring colours of incredible India, the chefs have curated a massive thali with mouth-watering delicacies. Presenting the Utsav Thali with flavours ranging from succulent kebabs from the North to crunchy vadas from the South and everything in between.
Utsav means festive celebrations and this bouquet of sumptuous delights lives up to its name.
Available October 22-29, 2020 from 11:00 am to 3:00 pm and 7:00 to 11:00 pm
INR 4800 + taxes for large Utsav Thali (can be shared by four persons); INR 1700 + taxes for small Utsav Thali (for one person)
The above thalis will be available on pre-orders only.
---
---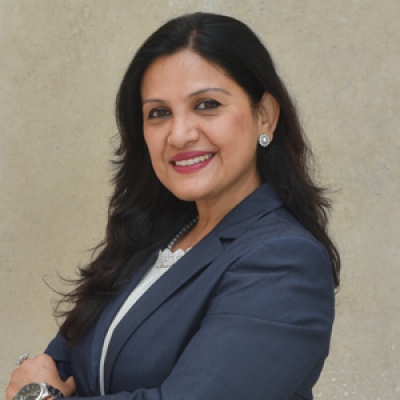 Gargi Guha
Director of Public Relations
8, Bellary Road, Ganganagar
Bengaluru, 560032
India