A Reimagined Riviera Dining Experience at Four Seasons Hotel Cairo at Nile Plaza, Bringing the Spirit of the Italian Coast to the Egyptian Capital
Authentic coastal cuisine, a convivial atmosphere and elegant design combine to recreate the ambience of the Italian Riviera lifestyle in the heart of Cairo
November 23, 2022,
Cairo at Nile Plaza, Egypt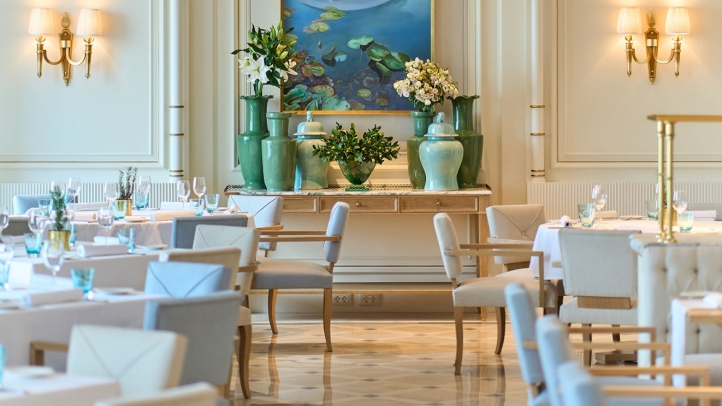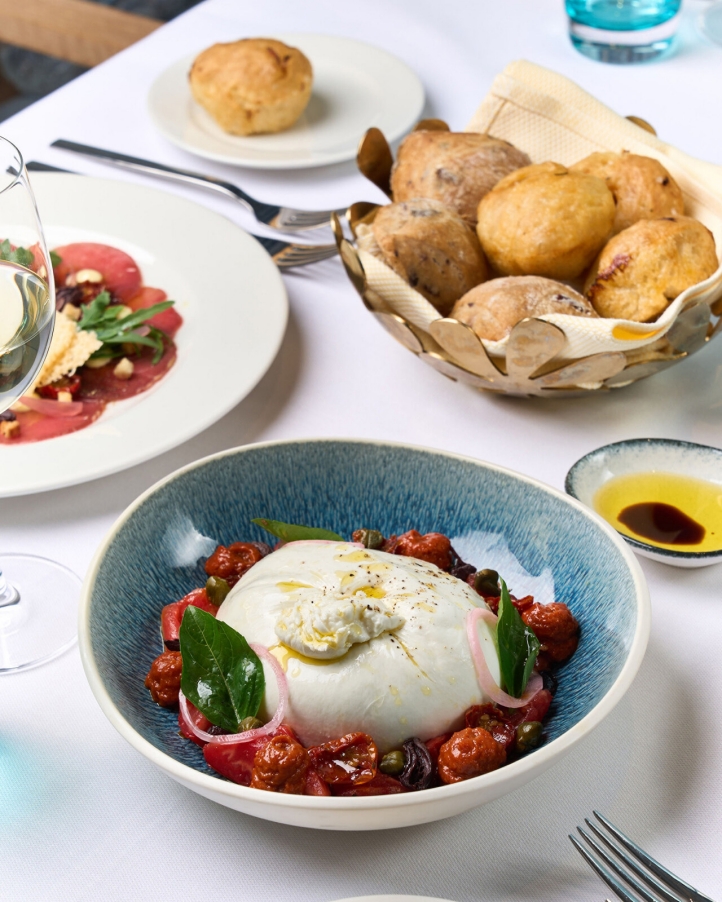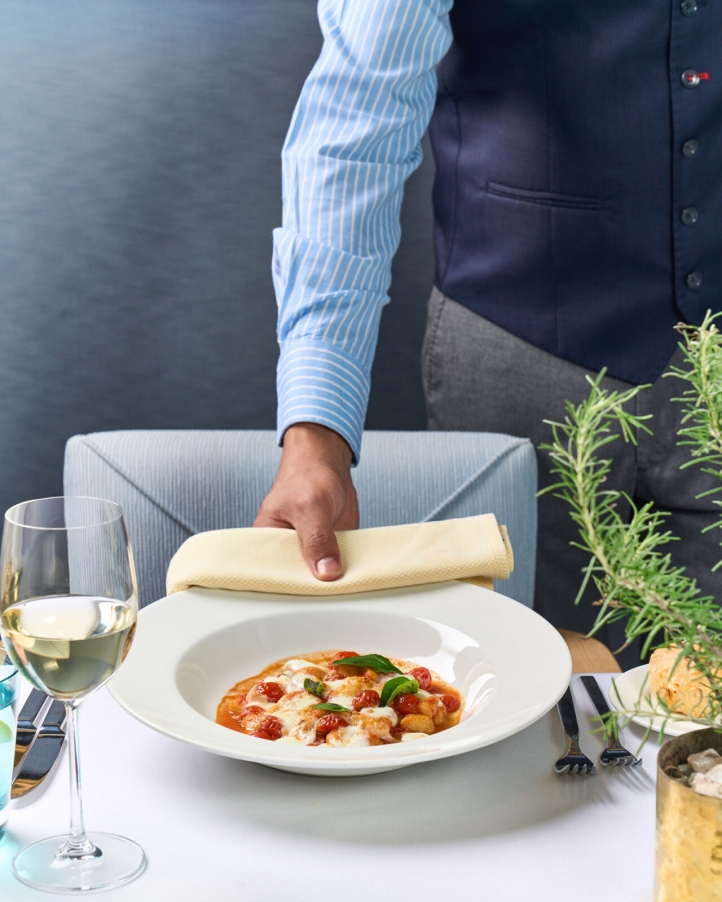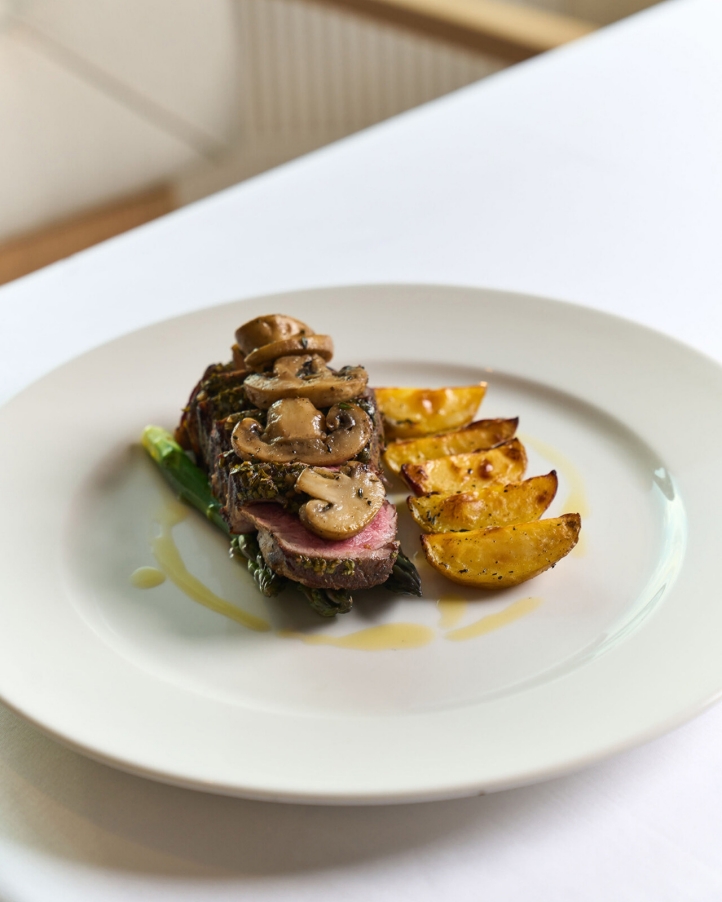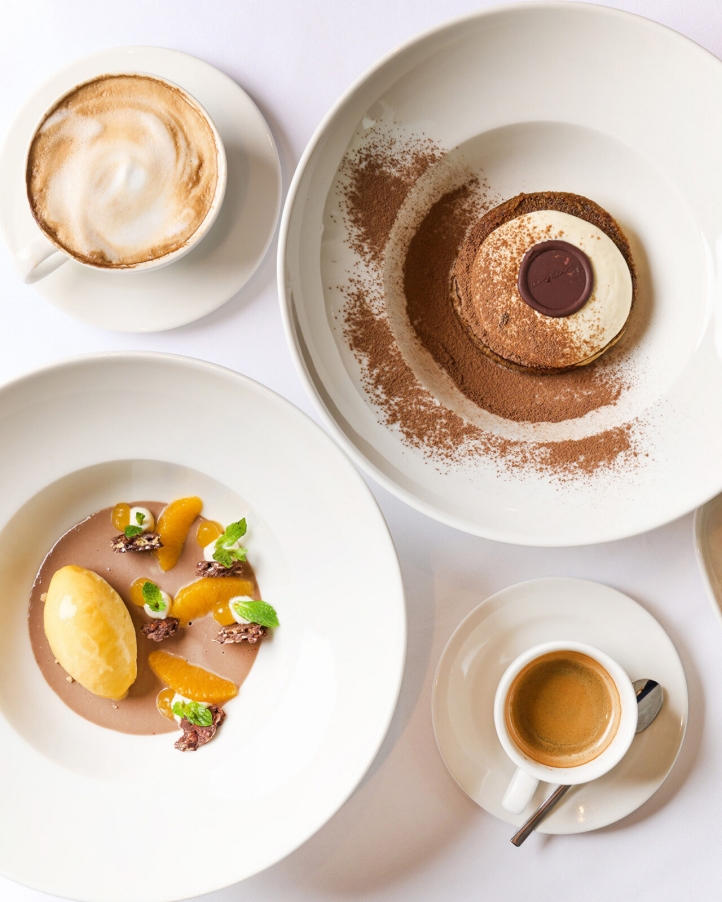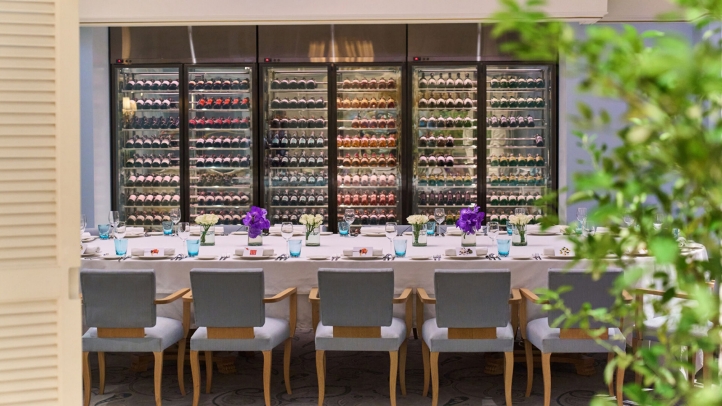 Four Seasons Hotel Cairo at Nile Plaza is bringing the allure of the Italian Riviera to the banks of the River Nile with the opening of its new Italian restaurant, Riviera. A relaxed, convivial space where flavours from Italian coastal regions mingle with an easy-going sense of lively fun, the new restaurant is set to be a place where friends and families meet and mingle, drawn together by that sense of la dolce vita that lies at the heart of every Italian gathering.
The Spirit of the Italian Coast on the Banks of the Nile
The Italian Riviera is more than just a destination. It's a lifestyle, blessed with year-long sunshine, refreshing summer breezes, exceptional fresh produce from the sea and the land, and a relaxed attitude to life that pervades it all. And it's what has inspired Riviera at Four Seasons Cairo at Nile Plaza, the city's most convivial riverside restaurant in a setting that hearkens back to the colourful towns that hug the Italian coastline.
Stepping into Chef Fabio Strammiello's Cucina
At the helm of Riviera's kitchen is Italian Chef de Cuisine Fabio Strammiello, who takes his culinary inspiration from the aromas, colours and creativity of his native Italy.
"I grew up admiring all the intricate details that come together in perfect harmony to create a delicious dish," he says. At Riviera, those details meet in dishes that avoid unnecessary complication, using just three of four key ingredients, and are full of the flavours of the Italian coast, kissed by the sun and nurtured by the sea.
Strammiello's menu features reinterpretations of classic Italian recipes, such as his version of the classic Agnolotti with smoked aubergine, lemon butter sauce and homemade baked ricotta, and Strozzapreti with sautéed lobster, roasted cherry tomatoes and star anise. It also features lighter dishes that capture the flavours of the sea, such as the Gamberi crispy prawns in an almond pastella, accompanied by pickled cucumber in saffron and parsley mayonnaise, and the Branzino sea bass carpaccio with horseradish dressing, pickled tapioca, potato chips and lemon gel.
Riviera's light-filled spaces and Nile views create the perfect ambience for a relaxed lunch, too. Served between 12:30 and 4:00 pm, the three-course lunch menu includes items such as the ever-popular caprese salad, grilled octopus and Riviera's signature salad full of summery flavours, as well as satisfying mains ranging from risotto to short ribs to sea bass, followed by a choice of desserts, including the crowd-pleasing tiramisu.
The Riviera experience is inspired by the way Strammiello grew up in Italy, when friends and family would get together to share good food and good conversation in a relaxed, fun atmosphere. "This is what I want our guests to feel when they visit us here," Strammiello says. "I want them to feel that Riviera is a homey, welcoming restaurant, where conversation flows naturally, and where the food they eat with us is authentic, delicious, and comes from the heart."
Italian Design Inspiration and River Views
There couldn't be a better setting for Riviera restaurant. Sitting right on the banks of the Nile, oversized windows give onto views of the legendary waters flowing by. Renowned French designer Pierre-Yves Rochon has created interiors that reflect the spirit of the Italian Riviera, with sea-blue accents giving a nod to the colour palette of coastal villages and a sense of the spirit of warm Italian summers. Ceiling frescoes of sunny skies flecked with fluffy clouds transport guests to Italy, and wooden shutters add another touch reminiscent of Mediterranean village life, along with ornamental citrus trees and pots of rosemary and that bring the fragrance of nature indoors.
And there's also a beautifully intimate private dining room with the same soothing ceiling frescoes, able to seat up to 18 guests and with its own extensive wine cellar.
A Convivial New Setting in the Heart of Cairo
With its convivial atmosphere, riverside location, and inspired coastal Italian cuisine, Riviera is set to become a new favourite in the city. Alongside Strammiello's signature menu will be special seasonal items, such as a celebration of Italian winter truffles, evening aperitivo hours, as well as a Saturday Brunch, coming soon.
Riviera is open Wednesday to Monday for lunch from 12:30 to 4:00 pm and for dinner from 7:00 pm until 12:00 midnight. For reservations, call +20 2 2791 6875 or email: riviera.cai@fourseasons.cm or @riviera_cairo on Instagram for more inspiration
---
---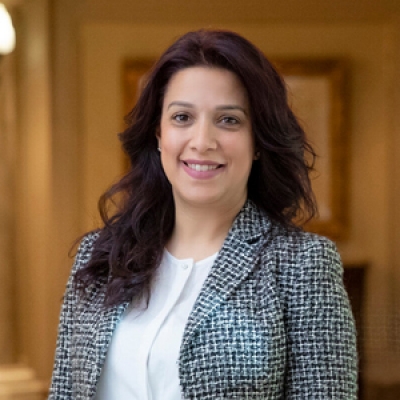 Hibba Bilal
Director of Public Relations and Marketing Communications
1089 Corniche El-Nil, Garden City
Cairo, 12311
Egypt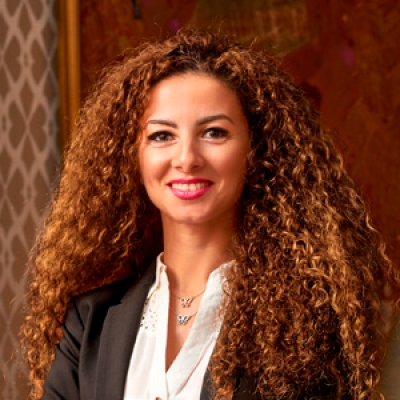 Sherry Adel
Senior Director of Public Relations and Marketing Communications - Egypt
1089 Corniche El Nil, P.O. Box 63 Maglis El Shaab
Garden City 11519, Cairo,
Egypt