Four Seasons Hotel Doha Unveils Library Lounge with a New Look
The newly refreshed lounge offers both sophisticated grandeur and intimate setting
Reimagined design combining the classical nostalgia with the endless possibilities of contemporary reinvigoration
The new space will captivate its audience with its new Cigar Club, handcrafted cocktails and elevated bar bites
August 4, 2022,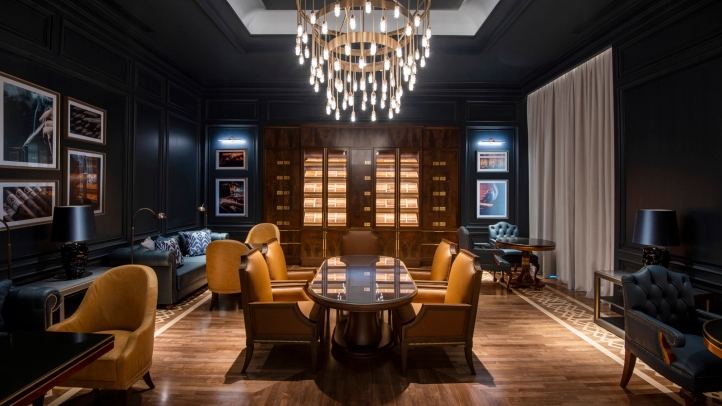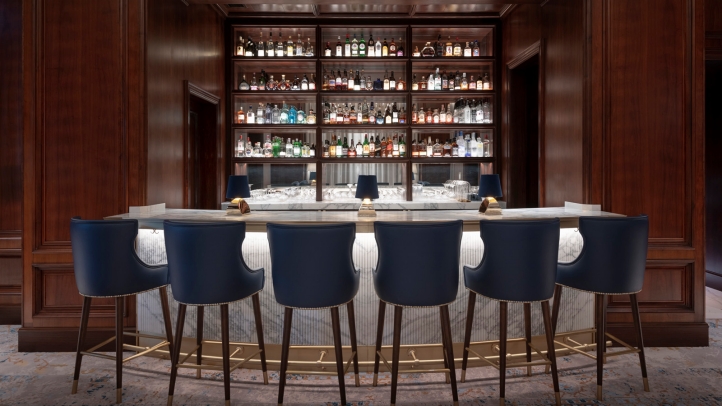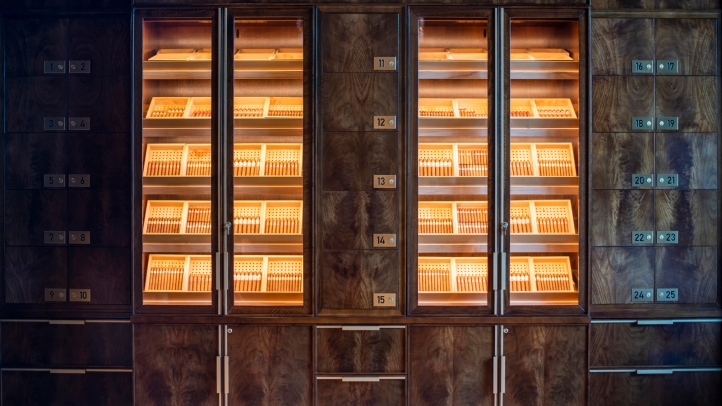 Four Seasons Hotel Doha welcomes its guests at the newly-renovated Library Lounge.
Reminiscing the unique ambience of the space, with a touch of contemporary design, the new classic-inspired renovations offer the ultimate setting for evening bites and conversations.
Inspired by the original character of the existing space, the new Italian-made furnishings add a rich yet subtle touch, making each zone unique with its own personality and story. Designed by Wimberly Interiors, The Library Lounge unveils its modern design with a carved solid marble bar, decorated by an antique mirror and a custom-designed bronze chandelier. The combination of brushed brass, ochre and blue velvets creates a classical yet contemporary atmosphere, while the abstract artworks add a touch of creativity to the space, making it the perfect spot for couples, friends and colleagues to unwind and enjoy signature drinks and bites.
The inner lounge is the pièce de résistance. Smokers can relax and lounge in this cozy place surrounded by deep, inky blues. Warm woods and leather furnishings create a feature within the space, along with eye-catching details and artworks that adorn the walls - not to mention the humidors, wooden cigar lockers and bronze tables that add contemporary, yet classic vibes to the space.
"Our Library Lounge is a staple in Doha and we are excited to open the place with a new look," says Shadi Suleman, General Manager of Four Seasons Hotel Doha. "Four Seasons always offers distinctive food and beverage experiences, and this newly-refreshed lounge will invite guests into a world of premium glamour and relaxation, where they can enjoy many special features and memorable experiences."
Notable standouts on the menu are the BBQ beef short ribs with homemade barbecue sauce and grilled veggies, the homemade papardelle with porcini mushroom and black truffle, as well as the crunchy avocado with yuzu aioli and spicy mayo. The Lounge also features unique twists on classic cocktails such as the handcrafted Historian's Negroni with Amazonia coffee, ripe apple and dried citrus candy and other signature cocktails such as the Anatolian with dark chocolate and cedarwood, and the Le Souq Pessoa with French wine citrus and lavender glitter.
The Lounge also introduces a new Cigar Club, where a few lucky members will have their own designated humidor lockers.
The Library Lounge is definitely the perfect escape for those who are looking to unwind and indulge in a memorable experience. It provides the perfect ambience for those seeking an evening of daring gastronomy, cocktails and conversations.
Open daily from 10:00 am until 2:00 am, guests can make reservations online, or by calling +974 4494 8888.
---
---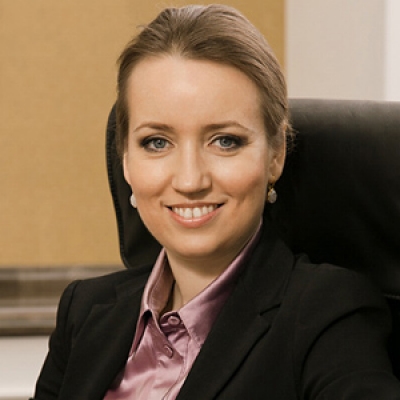 Natalia Lapshina
Public Relations Director
The Corniche, PO Box 24665
Doha,
Qatar