Four Seasons Hotel Dubai International Financial Centre and Opera Gallery Dubai Unveil Two New Sculptures from Anthony James
Discover the renowned artist's sublime works right outside the Hotel entrance
July 19, 2021,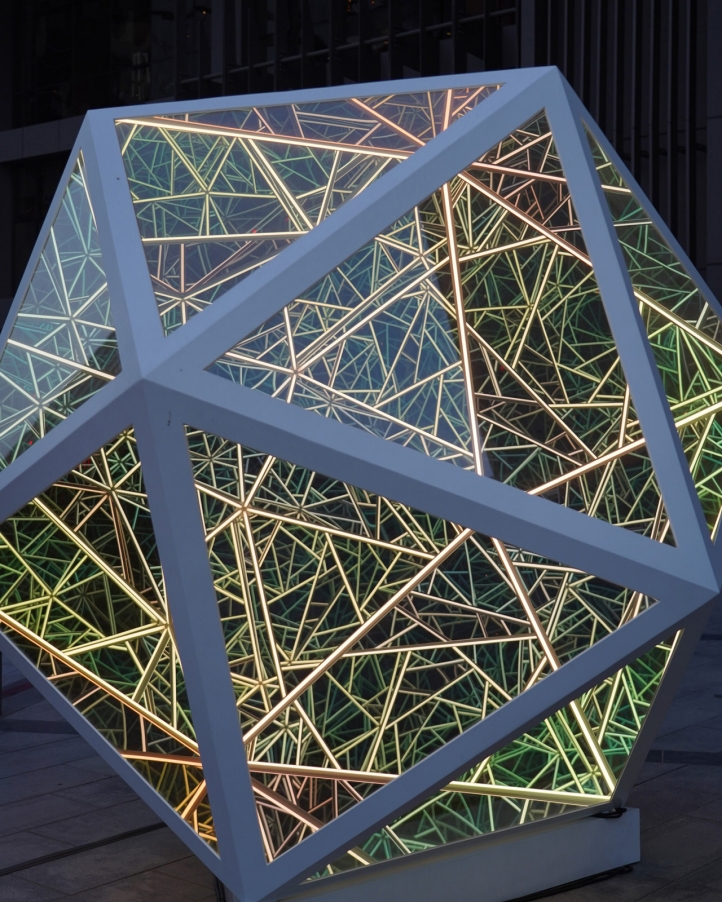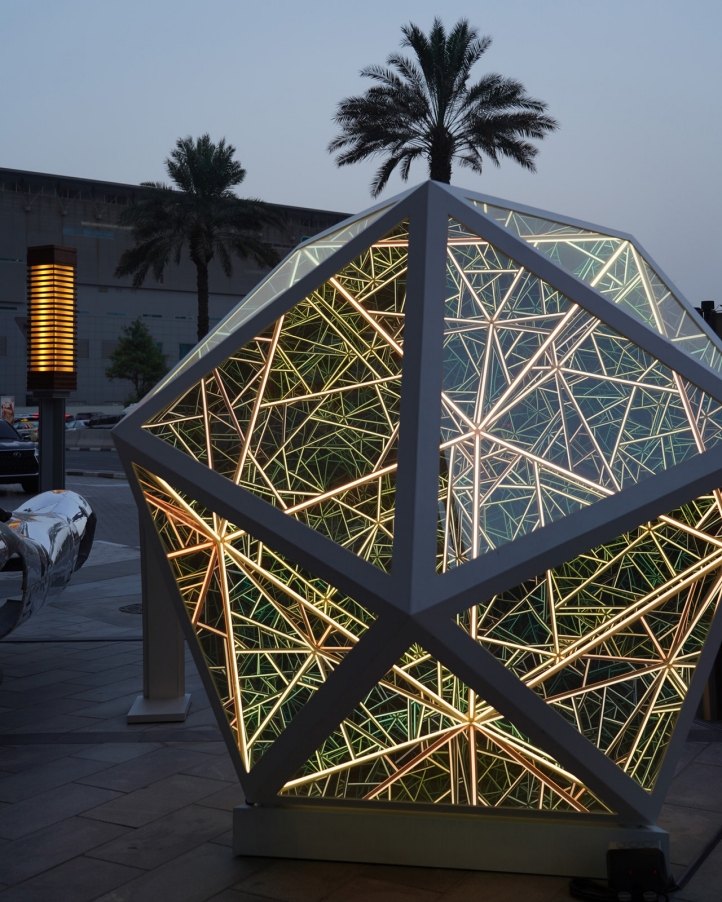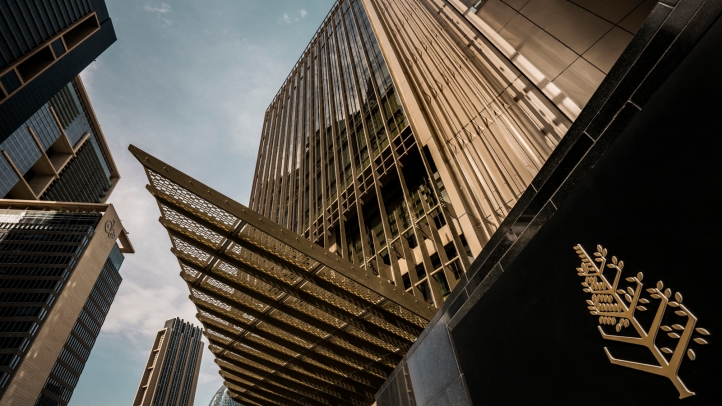 Opera Gallery Dubai and Four Seasons Hotel DIFC present two new sculptures from renowned British-American artist Anthony James.
Placed at the entrance of Four Seasons Hotel DIFC, the sculptures are an undeniably stunning addition to the buzzing DIFC locale, allowing both Hotel guests and passers-by to admire the celebrated artist's works.
Anthony James' sculptures operate between the iconic and the arbitrary, the concrete and the alchemic, the mythical and the experiential. James describes his work as "evoking pictorial depictions of the cosmos, alluding to notions of mysticism, ethereality, spirituality and science, all the while anchored through the use of weighty, industrial materials."
Shipped directly from his studio in Los Angeles, the structures bring a rigid and gleaming tangibility to the abstraction of the numerical calculation of flawless coherence. James's artworks are compelling approximations, facsimiles of understanding and belief thousands of years old that come down to us on our own terms of modern metals and technological light.
The first sculpture is the Ferrari P4. Inspired by the legendary 1967 model from the Italian supercar manufacturerthat produced only four units, the sculpture is presented in archival quality aluminum. In their original incarnations, the Ferrari is an exemplary automotive specimen, the apex of power, form, function, and aesthetics. Yet, by James they are memorialised in performative stillness: monumental memories of their own pasts.
Placed right next to the P4 is the second sculpture, the Icosahedron 80" Solar White. As much a dynamic sculpture as it is a mathematical equation, the Icosahedron is made of stainless steel, glass and LED lights. Inspired by Plato's experiment in unity where he demonstrated perfect symmetry in three dimensions, the sculpture is composed of repeating equilateral triangles that create a 20-sided cage of steel. Inside, a psychedelic core of glowing light leaves viewers awestruck and meditative all at once.
Sylvain Gaillard, Director at Opera Gallery Dubai comments, "We are incredibly excited to bring Anthony James' compelling works to Four Seasons Hotel DIFC. We are sure the pieces will add a great sense of dynamism to the luxury property and leave every guest and passer-by mesmerised."
Renan Astolpho, Hotel Manager at Four Seasons Hotel DIFC, adds, "Art forms an integral core of our brand and guest experience. We are absolutely delighted that Anthony James' enthralling sculptures have a new home at our property. They're not just a fantastic complement to the sophisticated architecture of Four Seasons but also a worthwhile addition to the DIFC art scene."
Opera Gallery and Four Seasons Hotel DIFC invite guests to experience Anthony James' sculptures outside the Hotel's entrance.
---
---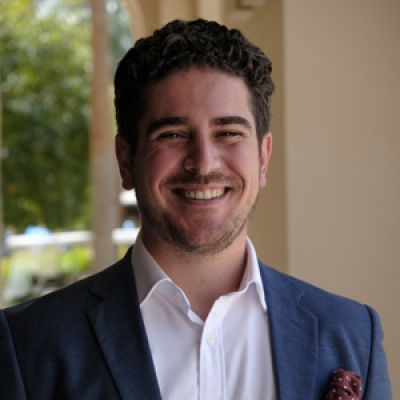 Ghaith Adnan
Assistant Director of PR and Communications
Jumeirah Road
Dubai,
United Arab Emirates