Winter Wonderland Magic is Alive and Well at Four Seasons Resort and Residences Jackson Hole
Ski season opens November 25, 2021
October 25, 2021,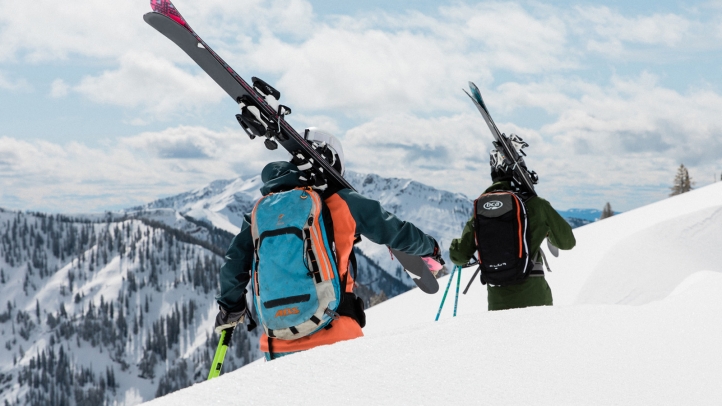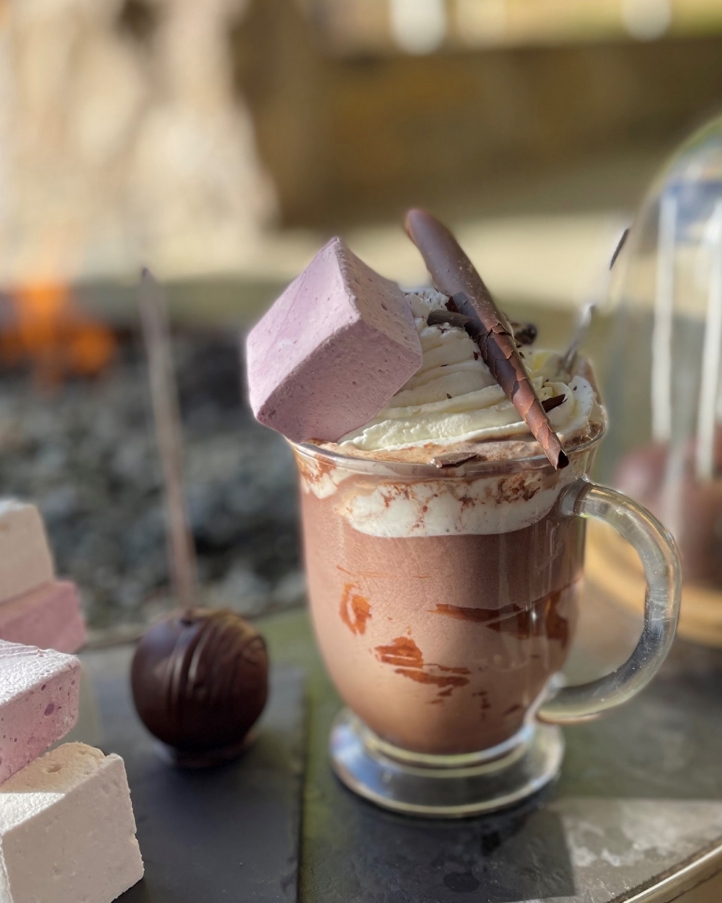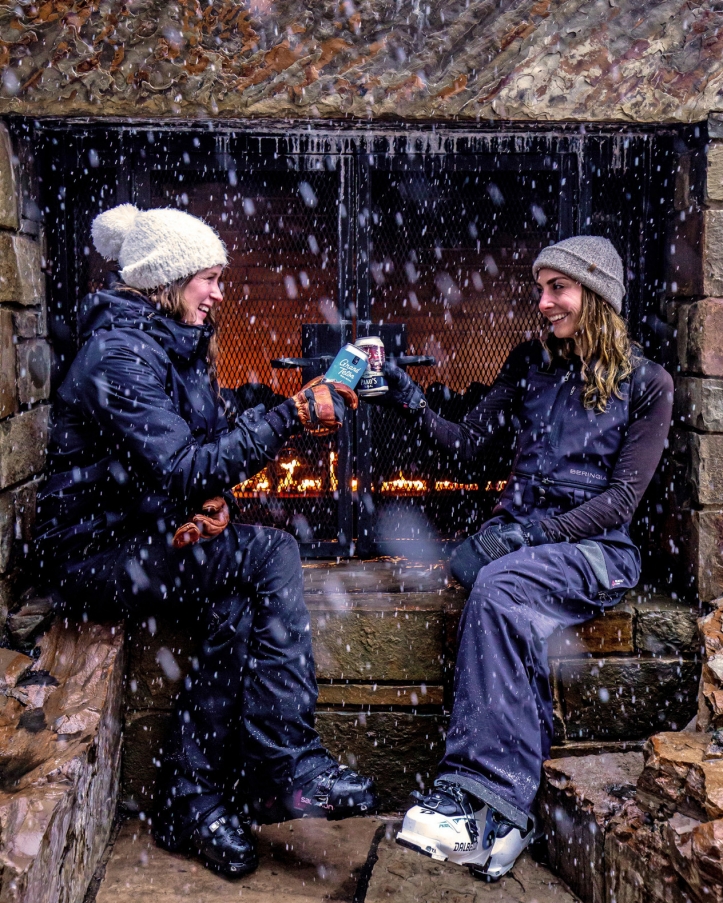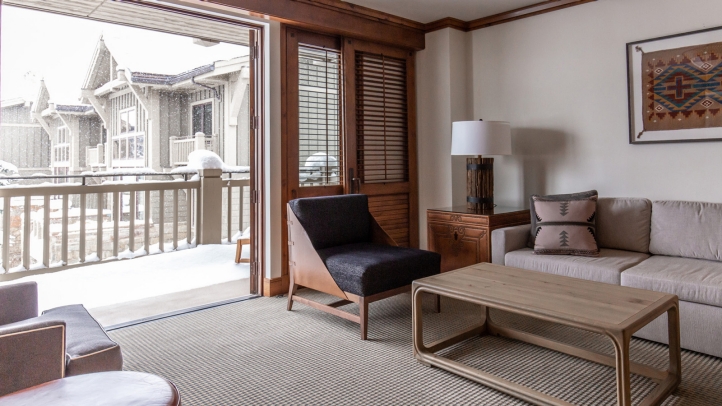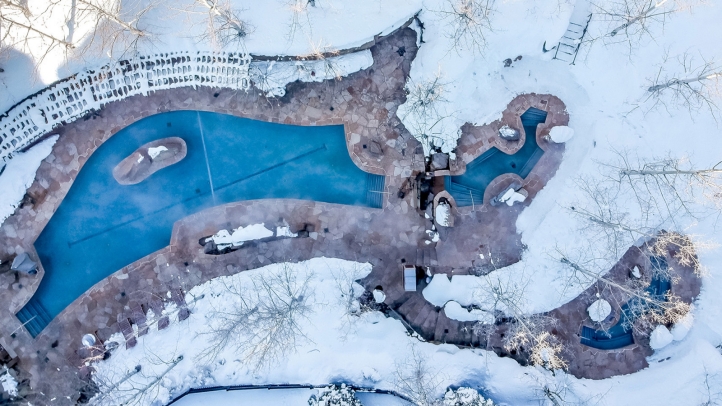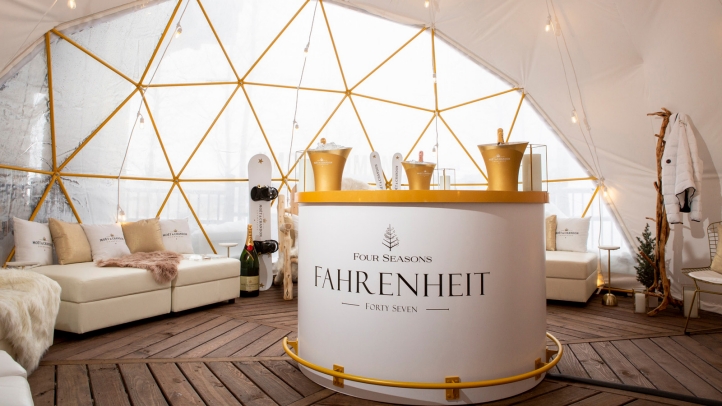 With snow already sprinkling the valley and temperatures dropping, Four Seasons Resort and Residences Jackson Hole is warming up for winter season with new offerings sure to delight guests and locals alike.
For the Love of Chocolate
Hot chocolate reaches new levels of sophistication this season with a specialty hot chocolate cart available daily from 3:00 to 6:00 pm at Four Seasons Resort and Residences Jackson Hole. Guests can choose from five different types of specialty chocolate, ranging from the sophisticated Valrhona 70% Guanaja and Valrhona 64% Manjari to classic milk chocolate. The "Chocolate Connoisseur" will help guide guests to the perfect selection to complement their palate. Gourmet toppings include homemade marshmallows in an array of flavours – vanilla, peppermint, huckleberry and cinnamon fireball.  For those looking for an added kick, spirited additions also are available. So cosy in to one of the nearby oversized sofas, enjoy the roaring fire and sip to a heart's delight. 
Reason to Dance
As if fresh powder, slope side dining and mountain luxury isn't reason enough to dance, this winter Fahrenheit Forty-Seven and Ascent Lounge will give guests new reason to get their groove on. Starting end of January 2022, Fahrenheit Forty-Seven will have a DJ every Friday from 3:30 to 6:30 pm.  In addition, Ascent Lounge will be offering live music starting on December 24, 2021, every Tuesday, Wednesday, Friday and Saturday, from 4:00 to 7:00 pm.
Private Retreats
Residential guests will be delighted this winter with specialty a la carte amenities. Enjoy a personalised après ski party in the comfort and privacy of one of the Resort's two, three or five bedroom residences. Guests are invited to plan their own party with drink and food options that are pre-selected, delivered and ready for après ski. Having fun has never been so easy.
For those looking to enjoy a quiet dinner in, the meal plan option at Four Seasons Jackson Hole brings guests one step closer without all the prep work. From a curated menu, residential guests are invited to pick their meal, which is then chopped, measured and delivered ready for preparation.  In-house sommelier Anthony Puccia is also available to help select the perfect wine pairing.
Fahrenheit Forty-Seven
Named for the ideal temperature at which to serve Champagne, the dome-shaped Fahrenheit Forty-Seven bar will transform the pool deck into a winter wonderland experience of chic luxury and the ultimate après chill. The 20-foot (6 metre) custom dome structure seats up to 20 guests within the heated interior space, adorned with wood flooring, golden accents, cosy fur furnishings and a centre bar. Emerging from the interior space, an exterior lounge complete with a fireplace, fire pits and cosy seating for an additional 20 people awaits.  
The Library
Adjacent to Fahrenheit Forty-Seven, The Library offers a special private dining experience. Customise everything from the décor and floral arrangements to the seating and menu. Start with a Champagne greeting or signature cocktail, and sit down to a personalised menu accompanied by wine pairings.  Accommodating up to 16 guests, this intimate setting is the perfect place to mark a memorable meal with family and friends.
Ascent Lounge
Winter visitors to Four Seasons Resort and Residences Jackson Hole enjoy slope-side access directly from the Resort's door to premier skiing and snowboarding at Rendezvous Mountain. After a day on the mountain, the après experience begins. Head to Ascent Lounge for cocktails with a view, and a taste of Wyoming's finest local whiskey, bottled exclusively for guests of Four Seasons in collaboration with the distillery. The Backcountry Old Fashioned is the perfect winter sip to try out the local spirit.
The Spa
Four Seasons Resort and Residences Jackson Hole introduces the Snow Melt Ritual in The Spa, launching January 1, 2022. The treatment begins with a soothing milk bath in a private Spa Suite. Sip while soaking on an aromatic mocktail, blending allspice and cardamom for a drink that warms from the inside out. Continue the bliss with a Swedish full-body massage, followed by a rich mask of shea butter with extracts of goat milk and sweet vanilla. Enjoy an immersive full-body wrap, while simultaneously experiencing a luxurious foot massage with chai spice and vanilla warming balm. The 100-minute treatment is offered for USD 440.
Wellness and Intention Setting
Welcome winter solstice with The Spa at Four Seasons Resort and Residences Jackson Hole, offering two restorative yoga and intention setting sessions for both guests of the property and local visitors on Tuesday, December 21, 2021. Guests of the property will enjoy a complimentary restorative yoga session beginning at 4:00 pm, focusing on slow, mindful poses to emphasise inner connection and focus. Following yoga, enjoy fireside reflection and intention setting, along with complimentary wassail, a traditional warming drink perfect for winter solstice. At 5:30 pm, local visitors are invited to join a similar solstice celebration session, at a cost of USD 20 per person, featuring yoga, intention setting and complimentary wassail.
With snow already blanketing the Tetons, now is the time to book a winter vacation. To book, contact the reservations team at 307 732 5600.  
---
---
Kim Cole APR
Director of Public Relations
7680 Granite Loop Road, PO Box 544
Teton Village, 83025
USA