Introducing Bar Antoine at Four Seasons Hotel London at Park Lane
Chef Yannick Alléno and Head of Mixology Michele Lombardi launch The Ikigai Menu
November 16, 2023,
London at Park Lane, England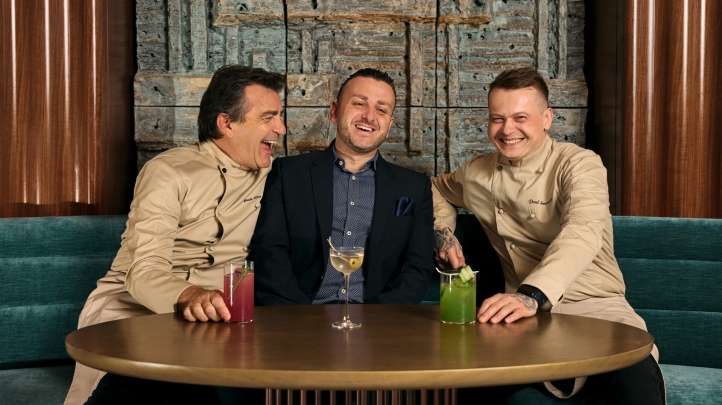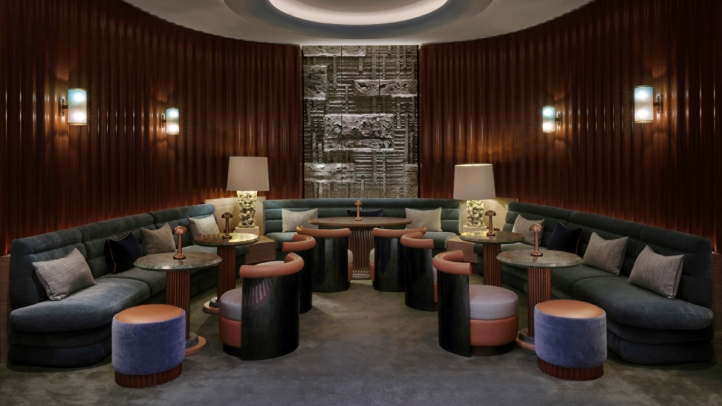 Pavyllon London, the recently opened Mayfair restaurant by Chef Yannick Alléno, one of the most Michelin-starred chefs in the world, welcomes guests to its impressive new standalone bar - Bar Antoine at the acclaimed Four Seasons Hotel London at Park Lane. Located in a freshly designed space, Bar Antoine will be a hub of community for local patrons and international travellers alike.
Championing laid-back luxury, pairing exceptional cocktails with a modern and warm environment, the bar is a reflection of Chef Yannick's long-standing love affair with London and his firm belief that hospitality forms the backbone of the city's social scene. Guests will enjoy innovative menus in a welcoming setting, perfect for any occasion, creating a dynamic experience that encapsulates London's lively nature, local characters and the shared passion for hospitality of Chef Yannick and Four Seasons.
Offering expertly mixed drinks, Head of Bars Michele Lombardi will launch The Ikigai Menu this month, celebrating the Japanese concept of giving a person a sense of purpose and reason for living. The menu is born out of Bar Antoine's ethos of creating a holistic experience for its guests; everything from the atmosphere and service to the flavours they savour is curated to ensure guests have a memorable visit. The menu captures the essence of Ikigai and Chef Yannick's beliefs for the concept of finding purpose and fulfilment in life. Named in honour of Chef Yannick's late son, Antoine Alléno, the bar and its Ikigai menu celebrate his thirst for life.
Working alongside Chef Yannick, Lombardi's 12-strong cocktail list is a collaboration with the culinary team, showcasing the four key elements of Ikigai through inventive and intricate techniques. Each section features cocktails that represent the four principles of Ikigai:
Love, showcasing visually enticing cocktails with delicate notes to evoke the feeling of love.
Passion, featuring bold flavours to ignite emotions.
Purpose, demonstrating the craftsmanship of the bar team.
Mission, highlighting the bar's most sustainable cocktails, giving new life to excess ingredients that would otherwise go to waste.
Cocktails on the menu include Soulful Sip (GBP 22) - representing love - a complex drink with grassy notes and a long finish seamlessly blends Matcha No3 Gin, Muyu Jasmine, Grapefruit, Sudachi, Mancino Sakura Vermouth and rice milk. The umami Hatsukoi (GBP 28) elegantly fuses Seventy One Gin, La Tomato, Cacao Blanc, Celery bitter, Amontillado and Sparkling Tomato Extraction - representing a person's passion and desire to achieve Ikigai. Earthy scents blended with floral and acidic notes take central stage in Relentless (GBP 24). This cocktail, featuring Patron Anejo, Tio Pepe Fino, Grapefruit Cryo, Italicus Bergamot, London Essence Peach and Jasmine Soda and a Beetroot Cloud, pays homage to vocation, reminding us to relentlessly seek inspiration and fulfilment. A luxuriously rich cocktail, Penicillin Nouveaux (GBP 24) with Hennessy VSOP, Los Siete Misterios, Miso, Ginger honey, Lucano Anniversario, Rimonato Bianco and Milk whey, symbolises the mission to achieve fulfilment and satisfaction through seeking balance and alignment in life.
Each cocktail on the menu is paired with sushi, creative small bites and delicious plates, with each one carefully curated to complement and enhance the cocktail experience.
Alongside the drinks list, visitors to Bar Antoine can enjoy Chef Yannick's dishes that evoke a sense of nostalgia. Retro in design, with an eclectic music offering and friendly atmosphere, Bar Antoine serves as the beating heart of Pavyllon, complete with an expansive terrace in the very heart of Mayfair.
The culinary offering at Bar Antoine is as carefully considered as the drinks. The globally diverse menu features both local and global dishes particularly loved by Chef Yannick and his team, including the Executive Chef, Paul Zocsowka. The menu utilises the finest ingredients possible, including the eponymous Antoine's Burger – a labour of love that took three months to develop. Inspired by fried bread from northern Africa, the light and crispy bun is combined with teriyaki beef, resulting in the ultimate indulgent burger.  Additionally, a number of Japanese favourites such as Shiso Leaf tempura with caviar, and KaraAge fried chicken, a homage to the 40+ trips Chef Yannick Alléno has made to his beloved Japan and his two Michelin-starred restaurant L'Abysse at Pavillon Ledoyen in Paris, will also feature. Other dishes guests can expect include; Chef's take on Fish & Chips as well as the Croqsandwich, with lobster, bechamel, mustard, truffled ham and Swiss cheese.
Designed in collaboration with Parisian designer Chahan Minassian, who also designed Pavyllon London, Bar Antoine's interiors exude easy warmth with wood-panelled walls, plush seating upholstered in cosy bouclés, mohair velvets, and woven silks, echoing the main dining areas. Guests step through the doors to the large outdoor terrace, designed as an elegant and discreet garden with 30 additional covers.
Guests can expect a lively, convivial atmosphere accompanied by an eclectic soundtrack that ranges from live soulful jazz to Chef Yannick's French music, making Bar Antoine a go-to spot for both locals and visitors alike. Opening from 11:00 am daily until late, Bar Antoine is a spirited experience for guests that evolves with the dynamic nature of London, a city that Chef Yannick admires deeply.
Follow on Instagram at @BarAntoineLondon.
About Chef Yannick Alléno
Chef Yannick Alléno is widely regarded as one of the world's finest chefs, holding 15 Michelin stars across his 17 global restaurants, found in the likes of Paris, Dubai, Monaco, Seoul and Courchevel. Since the beginning of his career, he has become known for his reinvention of Modern French cuisine with dishes rooted in French gastronomy but taking inspiration from modern techniques and seasonal ingredients. His three restaurants in Pavillon Ledoyen hold six stars – three at Alléno Paris, two at L'Abysse and one at Pavyllon – making it the most star-rated independent establishment in the world. His restaurant Le 1947 at Cheval Blanc in Courchevel, also holds three Michelin stars.
About Michele Lombardi
Michele Lombardi is the Hotel's Head of Bars. With expansive global experience, Michele is known for creating both classic and contemporary liquid pieces of art. Having started his career in 2006, Michele has since worked in world renowned bars and most recently headed up the drinks team at The Ritz London Hotel. Lombardi applies an innovative approach to each of his cocktails and ensures each guest leaves with their own experience to tell. Weaving his skills beyond the bar, Lombardi is passionate about drinks education and guiding the next generation of bartenders.
---
--- Freya Costello
Senior Director of PR & Communications
Hamilton Place, Park Lane
London, W1J 7DR
England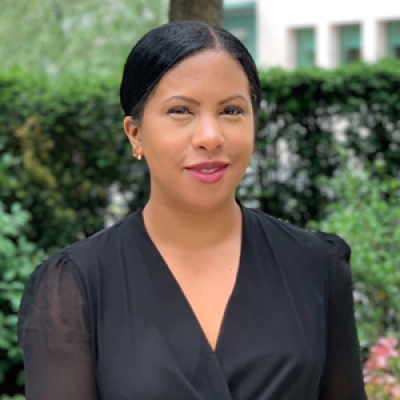 Sunita Wilson
Public Relations and Communications Manager
Hamilton Place, Park Lane
London, W1J 7DR
England