Zi Yat Heen at Four Seasons Hotel Macao Receives Michelin Star for Eleventh Year in a Row
Four Seasons Hotel Macao celebrates milestone in conjunction with the 20th Anniversary of the Lotus City as an S.A.R. with special dining experience
December 19, 2019,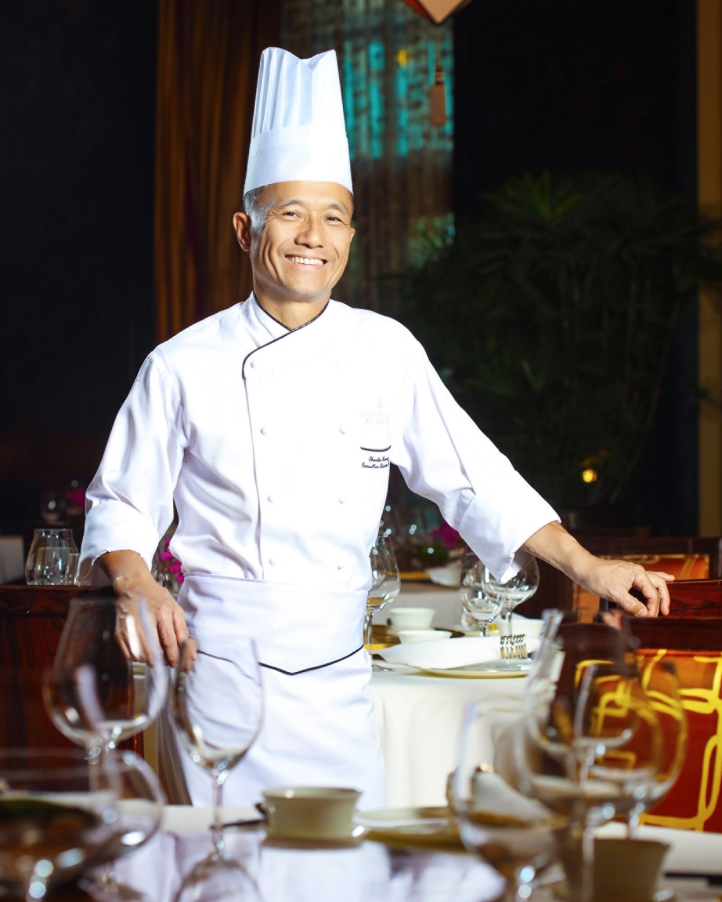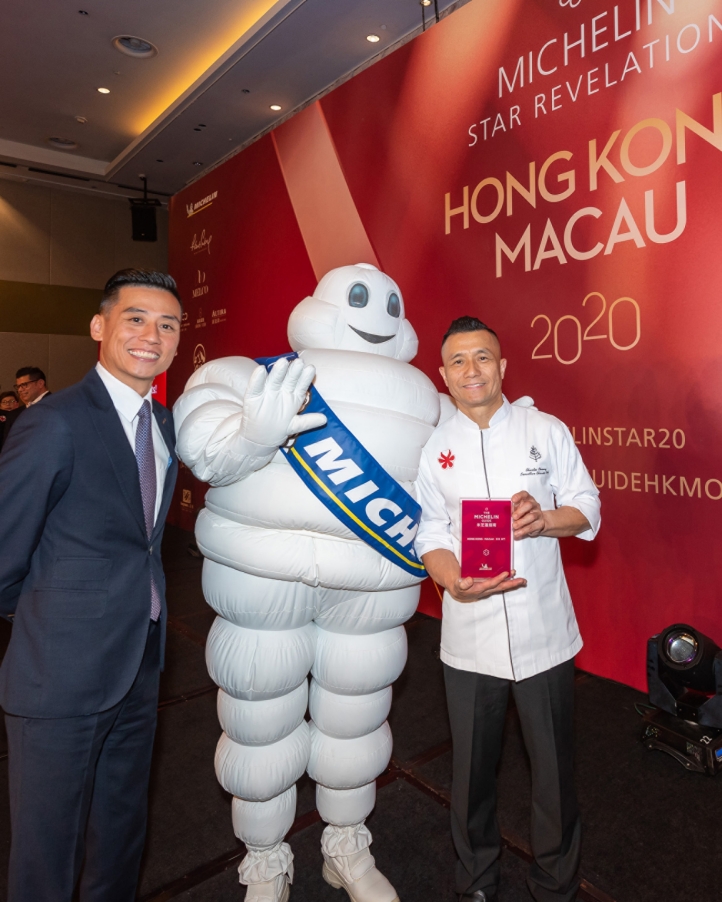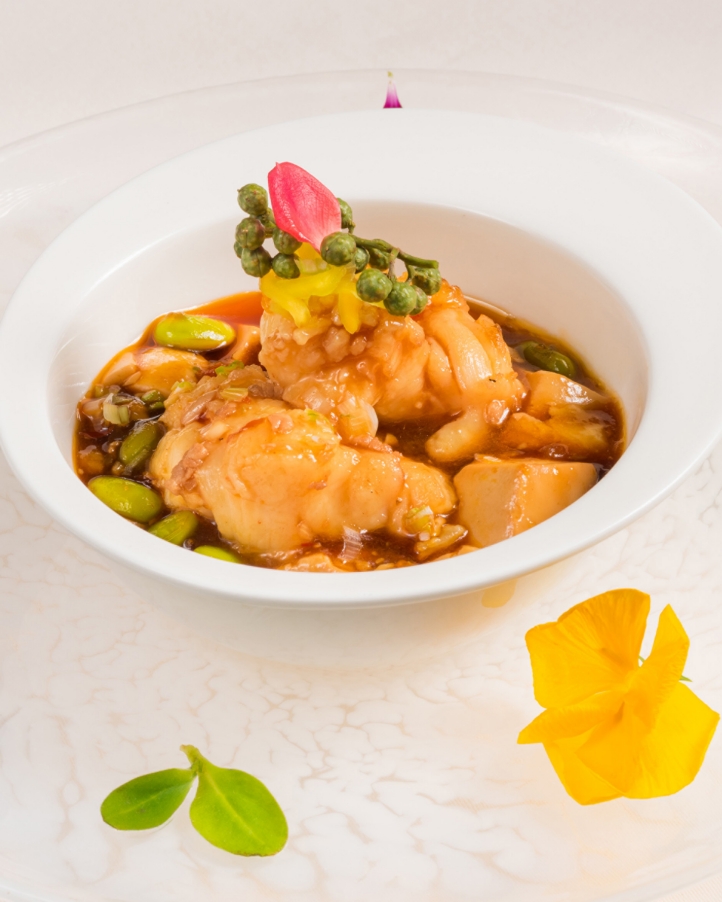 Four Seasons Hotel Macao celebrates an important milestone in the culinary scene as its signature Cantonese restaurant Zi Yat Heen receives, for the 11th consecutive year, prestigious recognition from the Michelin Guide Hong Kong Macau 2020. Charles Cheung, Executive Chinese Chef, who helms Zi Yat Heen, received the one-star Michelin award at the Star Revelation Ceremony held in Macau.
Upon receiving the prestigious accolade, Chef Cheung said, "I am more than thrilled to have garnered the 11th Michelin recognition for Zi Yat Heen and Four Seasons Hotel Macao. I would like to sincerely thank the teams both in the kitchen and on the floor for all the hard work we've put in together. Culinary is a form of art, and this award has given me even more inspiration to keep evolving in my artistic creations in the kitchen."
Vikram Reddy, Regional Vice President and General Manager of Four Seasons Hotel Macao, expressed his gratitude to the teams at Zi Yat Heen. "We are more than thrilled for this achievement, and I would like to sincerely thank Chef Charles, restaurant director David Wong and the team at Zi Yat Heen for having garnered the eleventh Michelin recognition for Four Seasons Hotel Macao. This recognition is a testament to the combination of hard work, team spirit, stellar quality and craftsmanship that our team demonstrates consistently throughout the years. I believe that this is the beginning of another decade of excellence, and we will continue to enrich the diversified offerings in Macau through our expertise."
"Celebrating Moments of Gold" at Zi Yat Heen
In celebration of the momentous achievement of Zi Yat Heen, together with the 20th anniversary of the establishment of the Macau S.A.R., Chef Charles has specially crafted a prix fixe menu – "Celebrating Moments of Gold," which encompasses his favourite dishes and classic creations throughout his more than 40 years of mastering Cantonese cuisine. The menu includes dim sum that are most loved by guests at Zi Yat Heen; nourishing soup with gems of the sea; braised lobster fillet with bean curd and minced pork in chili sauce, which is his signature dish featured in Sands Resorts' "Golden Chefs" campaign; and an off-menu classic that epitomises chef's craftsmanship – the braised sliced South African abalone rolled with minced shrimp, goose web, in abalone sauce. Limited sets are offered every evening from December 18, 2019 to January 19, 2020.
About Chef Charles Cheung
A native Cantonese who possesses more than 40 years of experience with Chinese cuisine, Chef Cheung's passion for cooking was sparked early on at home. At 17, he honed his culinary skills while working in the finest Cantonese restaurants in Hong Kong, and his passion grew into an obsession to showcase the best of the cuisine. Chef Cheung then took up a key role at East Ocean Gourmet Group, a well-established culinary legend in Hong Kong, where he met his mentor – master of Cantonese cuisine Chef Chung Kam, and it was then that Chef Cheung developed further appreciation for the heritage of exquisite Cantonese cuisine. With his wealth of experience, Chef Cheung has been mesmerising guests at Zi Yat Heen of Four Seasons Hotel Macao with refined Cantonese classics that stay true to the essence of the cuisine.
---
---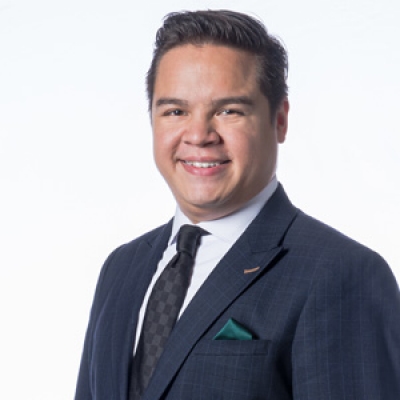 Cristiano Nantes
Digital Marketing and Communications Assistant Manager, Public Relations
Estrada da Baía de N. Senhora da Esperança, S/N
Macau,
China