Four Seasons Hotel Nashville Announces Exclusive Songwriter and Art Experiences
Opening this fall, the Hotel launches "Suite Sounds," a unique stay offer in partnership with Nashville-based Songwriter City, crafting intimate performances infused with songwriter storytelling that offer an authentically Nashville experience like no other
October 17, 2022,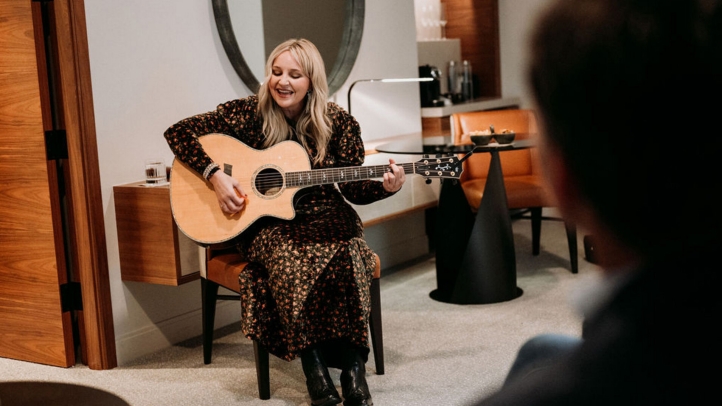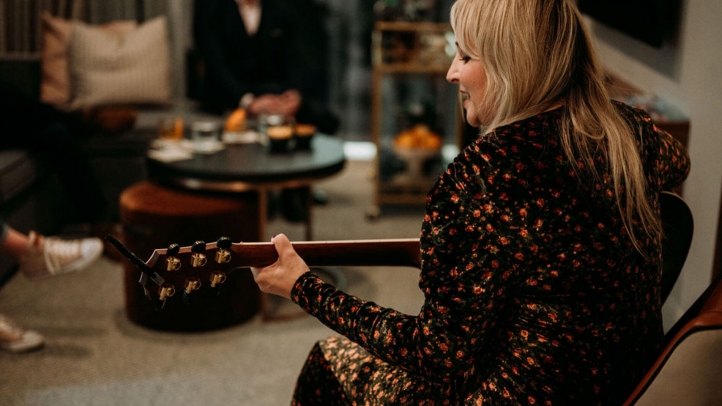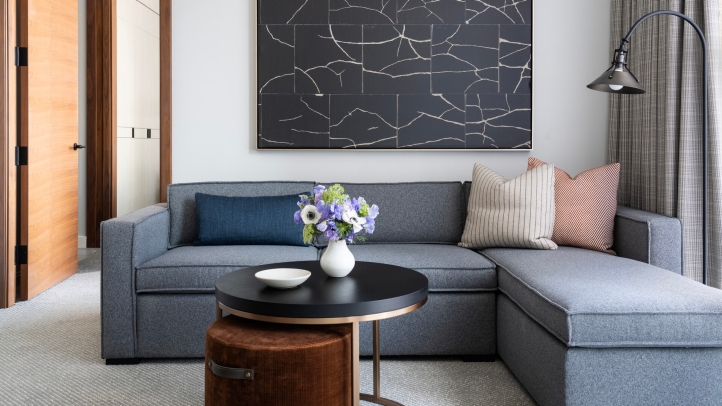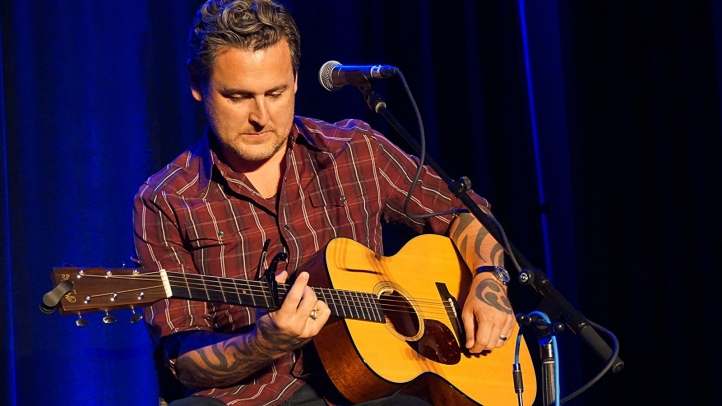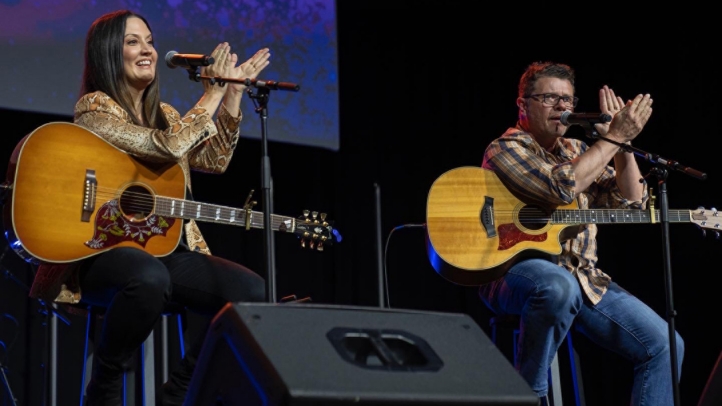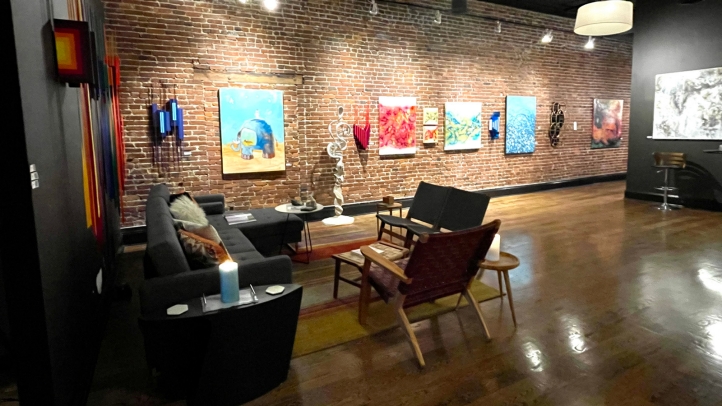 Four Seasons Hotel and Private Residences Nashville, the highly anticipated luxury hotel opening in the heart of Music City, announces a key partnership with an established local organization to offer customizable and authentic Nashville songwriters experiences to guests.
In collaboration with Songwriter City, a leading booking and management company for Nashville songwriters responsible for some of the biggest hits in music, the Hotel unveils Suite Sounds, a stay package including a private acoustic performance in a guest suite.
Four Seasons Hotel Nashville also introduces a separate, off-property experience designed to highlight the creative spirit of Nashville, infusing music and art to present a "songwriters in the round" event platform at The Studio 208, a famed Third Avenue art gallery and intimate event space.  Incorporating an immersive tour around the gallery with a multiple-songwriter round, with added touches including Four Seasons cocktail mixologists, this experience is flexible to larger group sizes, demonstrating the Hotel's passion for bringing Nashville's vibrant creative scene to its guests.
"Four Seasons Hotel Nashville is committed to forging authentic connections within our local community. There's nothing quite like the experience of witnessing songwriters perform and tell the stories behind the creative process and what inspired their music," says Richard Poskanzer, General Manager of Four Seasons Hotel and Private Residences Nashville. "We're just thrilled to partner with Songwriter City and The Studio 208, organizations with storied ties within this talented community, to allow our guests to have an intimate experience and to connect with artists and the thriving creative base within Nashville that makes it such a world-class destination."
Suite Sounds Stay Offer Package
Available for guests to book direct through the Hotel's website, those reserving a stay in any suite for a minimum stay of two nights at Four Seasons Hotel Nashville have the option to add the songwriter experience to their reservation.  Working with a dedicated Four Seasons experience planner and Songwriter City, guests will enjoy a one-hour solo acoustic performance by a Nashville-based hit songwriter, in the comfort of the living room in their suite.  Before the start of the show, custom-made cocktails and snacks are served to the suite, presented by a mixologist from the Hotel's flagship restaurant Mimo Restaurant and Bar.
After the performance by the songwriter, which includes an immersive storytelling aspect of the creative process behind the songs they wrote, as well as their live performance, the songwriter and the guests can enjoy a reserved space at the lounge at Mimo, included in the package price.
"This is really the ultimate Nashville experience," says Mike Severson, owner of Songwriter City. "Songwriters are the heartbeat of Music City and are incredible performers in their own right.  We have access to the talent behind the hits, ranging from Carrie Underwood and Tim McGraw to Taylor Swift and Ed Sheeran.  What sets the experience apart is hearing first hand how the songs came to be, which illuminates new meaning and personal connection to the song and songwriter. In booking this, you'll be able to enjoy this VIP experience in the comfort of your own suite – there's nothing like it."
Severson has been in the music industry in Nashville for more than 25 years, building a deep network amongst Music City's greatest talent on the stage and behind the scenes. Realizing the most quintessential Nashville experience is the songwriter experience, he used his passion for helping those in the music industry and his deep connections to launch Songwriter City to provide an avenue for one-of-a-kind experiences.
Information on the Suite Sounds package or any other stay offer can be found here or by calling +1 615 610 6995.
The Studio 208 Songwriters in the Round Experience
The Studio 208, on Third Avenue in the heart of downtown Nashville, was ​founded by Ashley Bergeron, a Nashville-based creative, photographer, and art curator.​ A private showroom and gallery ideal for intimate performances and events, The Studio 208 provides a platform for creatives to grow into thriving artists by connecting them to the community within their flagship historic building.
Four Seasons Hotel Nashville guests are invited to book a customized songwriter experience at The Studio 208, which features multiple songwriters performing together and includes leading Nashville visual artists also sharing the stories behind their own art in the gallery, forging a deeper connection to Nashville's creative class within the guest.
Chefs and mixologists from Mimo Restaurant and Bar can also accompany guests to The Studio 208, bringing Four Seasons hospitality to one of Nashville's most unique and beloved artisan spaces.
"I'm looking forward to welcoming people to my studio to take part in a wholly unique artist driven experience," says Bergeron, owner of The Studio 208. "Here they'll create authentic connections with those whose music and art in Nashville is so special and who have found success through their talent, skill, and kindness. We're thrilled to be an extension of the Four Seasons experience through this opportunity. Guests feel they are part of something beautiful and unforgettable – it will result in lifelong connections."
The Studio 208 Songwriters in the Round Experience is fully customizable and available to groups of up to 20 people, subject to availability and upon request.
Allow the team of Four Seasons experts to customize a Nashville experience by calling +1 615 610 6995, or booking a stay online.
---
---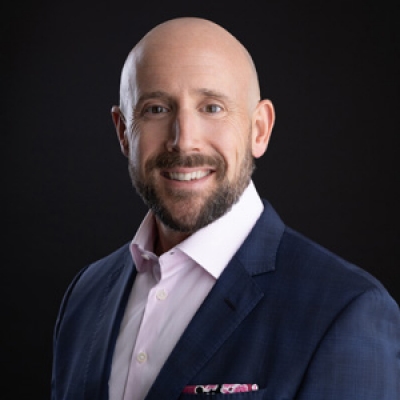 Robert Chinman
Director of Public Relations and Communications
100 Demonbreun Street
Nashville, 37201
USA