Experience "Good Vibes Only" with New Vibrational Sound Therapy Treatment at The Spa at Four Seasons Resort Orlando
Sound therapy leads to increased energy and an improved state of wellbeing
April 30, 2019,
Orlando at Walt Disney World Resort, U.S.A.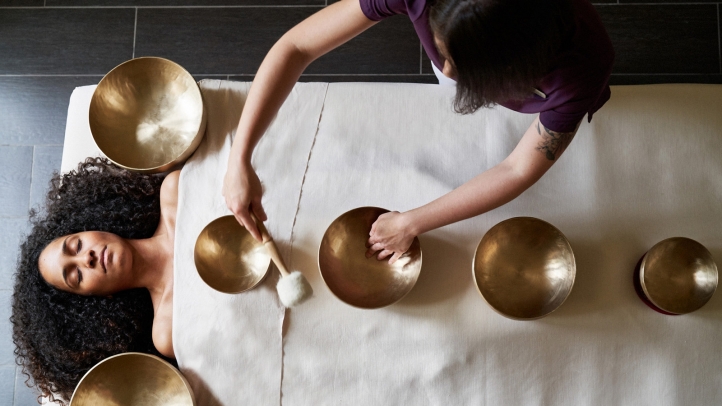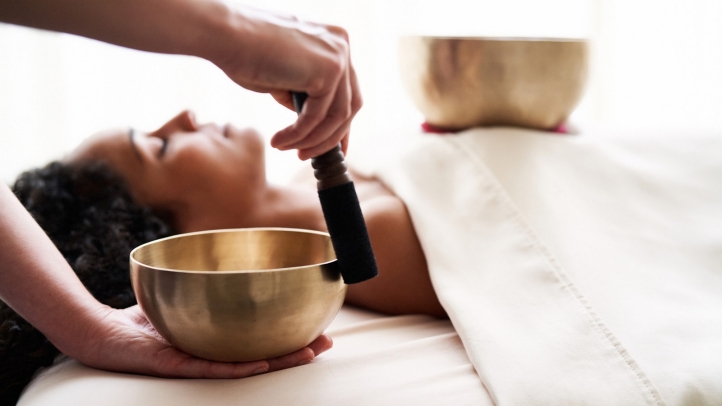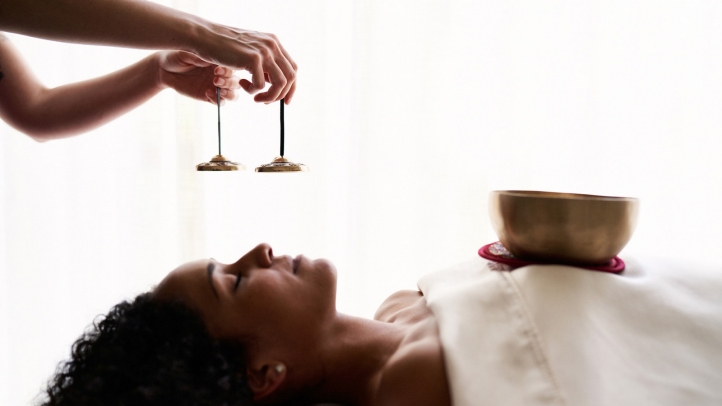 For centuries, sound therapy has been used to assist with healing and provide a natural way of cleansing negative energy and emotions. The Spa at Four Seasons Resort Orlando is incorporating time-honoured techniques and practices with its new, revolutionary treatment called Vibrational Sound Therapy. The unique experience assists the participant to achieve a restorative, peaceful state through beautiful sounds and vibrations that come from custom Himalayan singing bowls placed on and around the body. Vibrations from the therapist's techniques with the bowls assist to alleviate stressful thoughts and transform the energies of the body and mind.
"People often joke about 'good vibes,'" says Derek Hofmann, Senior Director of Spa for Four Seasons Resort Orlando. "However, when one experiences this treatment, the meaning of 'good vibes' is fully realised, as the advantages of vibrational sound therapy are plentiful and impact us on a cellular level. In today's day and age where technology and toxins abound, the healing benefits from this treatment are extremely beneficial."
The treatment features special bowls, mallets and cushions made by craftsmen in a region of Nepal. The hand-hammered bowls are made from bell metal, used for more than 3,000 years, and are crafted with different designs in the metal to assist in carrying the sound vibrations throughout the bowl.  The bowls are placed on tiny cushions and gently set on and around the body. The mallets used to create the vibrations in the bowls are also made by Nepali craftsmen, featuring teak wood and leather.
The various mallets and sticks used by the therapist produce beautifully peaceful, clear, harmonic sounds. Small tingsha bells are made of bell metal cymbals, used to begin and end the treatment session, as they produce a high-pitched tone with a soothing, rich sound to awaken the spirit. Each of the bowls has its own unique sound character to assist in creating a wealth of emotional sensations and feelings.
Some of the key benefits of sound therapy include an increase in energy, creativity and motivation; removal of toxins; stimulation of circulation; overall stress reduction; and deep relaxation.
This unique therapy is offered as a 50 minute treatment for USD 190 or an 80 minute treatment for USD 275.  To experience the good vibes of the Vibrational Sound Therapy, reserve the treatment by calling 407 313 6160.

Whether it's one day, one hour, or even one minute, with Four Seasons there's always time to Take Your Time.  Four Seasons is inviting guests to slow down and take their time, from daylong journeys that bring Orlando to life, to one-hour immersive experiences that bring guests and their families closer together, and even that one perfect minute, a magical moment that encapsulates an entire vacation in an instant.  For a one-hour experience, the Vibrational Sound Therapy is an ideal treatment for guests to fully relax and connect within the moment. #FSTakeYourTime
---
---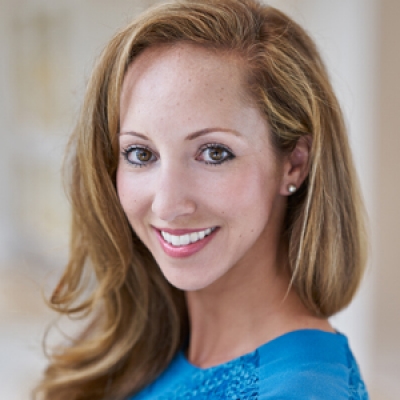 Dana Berry
Director of Public Relations
10100 Dream Tree Boulevard
Orlando, 32836
U.S.A.