Four Seasons Hotel London at Ten Trinity Square and Reignwood Cultural Foundation Partner with Elephant Family
Four Seasons Hotel London at Ten Trinity Square showcases life-sized sculpted elephants to raise awareness of the need for human-wildlife coexistence
August 13, 2019,
London at Ten Trinity Square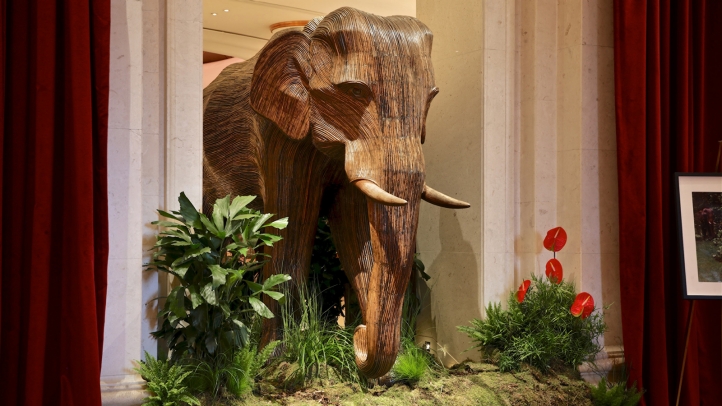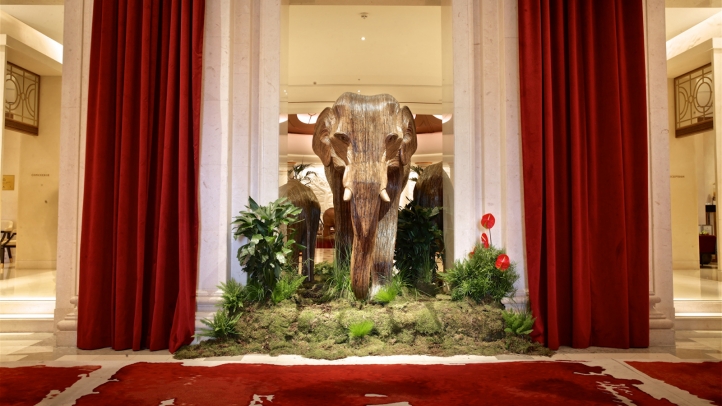 This summer, Four Seasons Hotel London at Ten Trinity Square welcomes a family of beautifully sculpted elephants created in partnership between Elephant Family and The Real Elephant Collective, to the Ten Trinity Square Lobby and Rotunda Bar and Restaurant, in support of the Coexistence Fund.
Made from lantana camara - a weed that destroys the forest habitat – the elephants have come all the way from the jungles of Southern India and have been created to demonstrate the importance of human-wildlife coexistence. Each sculpted model is based on a real-life elephant and has been skilfully honed by a team of artisans living in the same landscape. This global exhibition will create a sustainable livelihood for local communities, clear forests of a highly problematic weed and aim to build a USD 10 million fund for human wildlife coexistence projects across Asia.
Massive loss of habitat has caused numbers of the iconic Asian elephant to plummet by 90 percent in the last 100 years, earning them an unwanted place on the IUCN Red List. Elephant Family and The Real Elephant Collective have founded the Coexistence Fund, all proceeds from which will fund conservation projects across Asia.
Reignwood Group, a Chinese investment company, is the proud developer of Ten Trinity Square. The Reignwood Culture Foundation was created in 2011 by Dr Chanchai Ruayrungruang for preservation, promotion and development of cultural heritage between East and West. Reignwood Group strongly believes the Elephant Family partnership is an excellent example of East meets West via cultural and environmental exchange.
Four Seasons is proud to be supporting Elephant Family, showcasing the exquisitely decorated elephants to raise awareness of the fund and provide a gentle reminder that there has never been a more urgent need to protect this species from extinction.
Guest and visitors will be able to get up close to the elephants and share their photos with the hashtags #coexistence #elephantfamily #therealeleco #elephantconservation to help spread awareness of the plight of Asia's elephants.
Contact +44(0)20 3297 3799 / diningreservations.tri@fourseasons.com for further information.
About Elephant Family
Elephant Family is an international NGO dedicated to protecting the Asian elephant from extinction in the wild. In the last fifty years their population has roughly halved and 90 percent of their habitat has disappeared. Poaching, a growing skin trade, and demand for wild-caught calves for tourism remain a constant threat, along with the deadly and escalating conflict between people and elephants for living space and food.
Elephant Family funds pioneering projects across Asia to reconnect forest fragments, prevent conflict and fight wildlife crime. Since 2002 it has funded more than 180 conservation projects and raised more than GBP 15 million through public art events for this iconic yet endangered animal.
---
---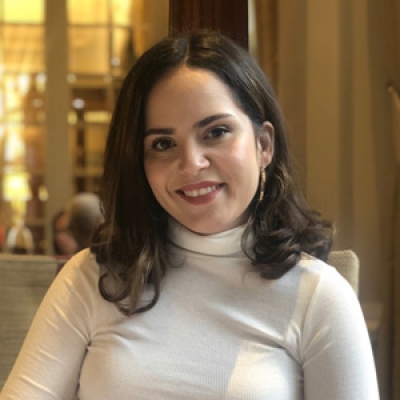 Nicole Otero
Public Relations Manager
10 Trinity Square
London, EC3N 4AJ
UK