Emerge Stronger, Healthier, Happier: Customised Fitness Journeys with a Trio of Experts
February 17, 2021,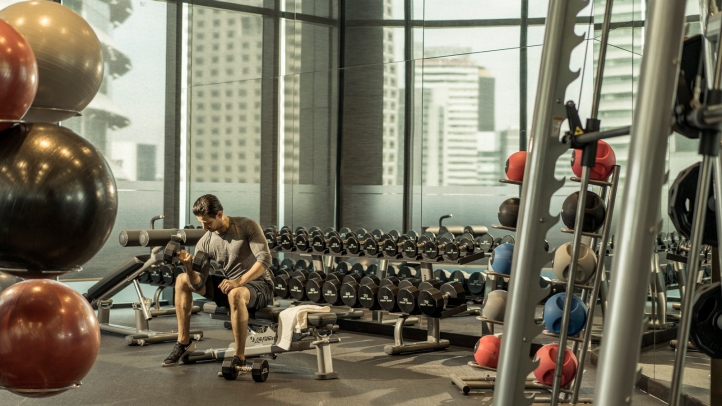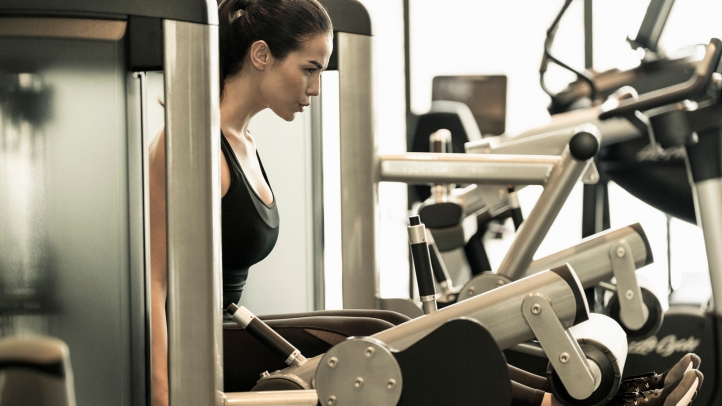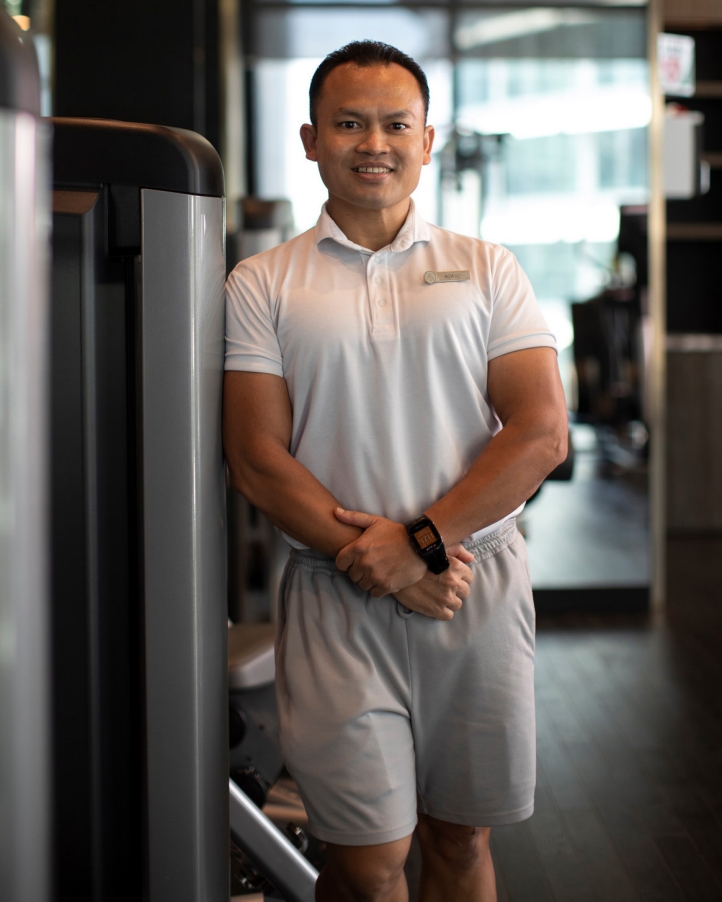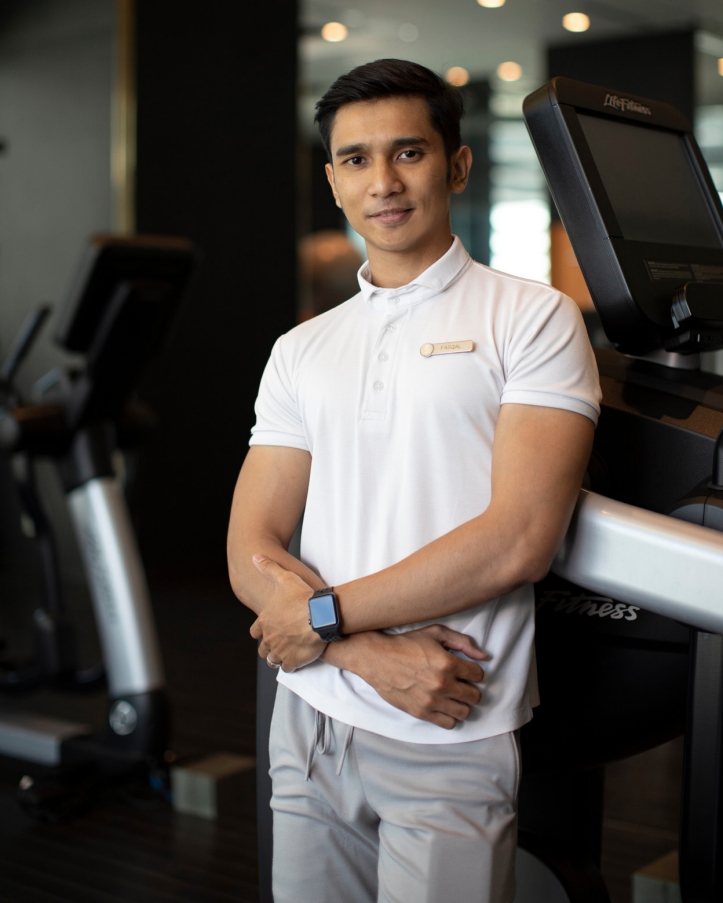 At Four Seasons Hotel Kuala Lumpur, we know wellbeing is an ongoing journey and we want you to make time to discover your best selves with a fitness journey led by the best possible guides.
With highly-qualified personal trainers to navigate the way and cheer them on, guests can achieve and maintain their best self. Every goal is treated with respect, be it building strength and resilience, unlocking fresh reserves of energy, or reaching a healthy body weight.
"They say good things come in threes. That's certainly true of our fitness trio," says General Manager Alex Porteous with a smile. "All three of our instructors are knowledgeable, experienced and genuinely passionate about health. They help guests set personalised goals and meet their targets."
From Sports Training to Recovery: Meet Amirul
Whether he's training clients to become fit as athletes or guiding them through post-surgery recovery, Amirul Nazmi gains "a feeling of spiritual satisfaction from helping people achieve what they want in life." With 10 years of experience at the National Sports Institute of Malaysia, Amirul is an expert in sports performance, metabolic training, body somatype transformation, rehabilitation and self-defence martial arts.
Recounting one of the most fulfilling experiences of his career, he describes his work with an Australian guest whose knee reconstruction had left him in pain and unable to walk without a cane. "I offered him my help. He had already worked with many physiotherapists without success, so he wasn't sure. Luckily, he decided to give it a try and I designed a customised rehabilitation program for him. By the end, he was able walk normally again, without even a limp," he says proudly, adding that it was a very emotional moment for both client and trainer.
Amirul's favourite workout is high-performance functional training, which he feels is an all-round achievement for fitness and health. To this versatile instructor, "fitness means the world."
Small Steps for Big Goals: Meet Assuat
"I love inspiring people to live more vibrant, healthy lives," smiles Muhamad Assuat Alauddin, who specialises in fat and weight loss, strength and conditioning, and cardio training. With 10 years of experience under his belt, Assuat builds a systematic training regimen for his clients, setting small goals for every session. "This way, you don't get overwhelmed. Small, continuous doses of progress are the best way to increase endurance and reach your target," he explains.
Of his many success stories, there is one that holds a special place in his heart. His client, a local Kuala Lumpur resident, wanted to lose excess weight and become fitter. Over six months of training with Assuat, she lost more than 30 kilos, going from 118 to 85 kilos – "it was an incredible journey, I was so proud of her!"
Motivated by the belief that fitness should be fun, Assuat infuses each session with positivity and enthusiasm. "As an instructor, I have the opportunity to motivate guests and give them the tools to thrive physically, mentally and spiritually. I think it's the best job in the world," he says.
Fitness as a Way of Life: Meet Fasqal
"I look at health and wellness in a broad way," says Ahmad Irwan Fasqal Hasem, an expert in fat and weight loss, strength and conditioning, and body toning. "To me, fitness goes beyond hitting a certain number on the scale. It means being physically active, eating healthy and surrounding yourself with people who make you feel comfortable, mentally stable and happy."
Bringing this holistic approach to training, Fasqal works closely with each client to understand their preferences and what they want to achieve, then creates a personalised fitness program for them. As he observes, it's a balancing act: "Part of my job is to help you figure out whether your goals are realistic. Another part is to encourage you to do more than you think is possible."
Start your fitness journey with expert personal trainers at Four Seasons Hotel Kuala Lumpur. Chat with us via the Four Seasons App.
---
---
Kanchana Ganglani
Director of Public Relations
145 Jalan Ampang
Kuala Lumpur, 50450
Malaysia