Discover the 5 Highlights of Our Shakusui-en Pond Garden
March 16, 2020,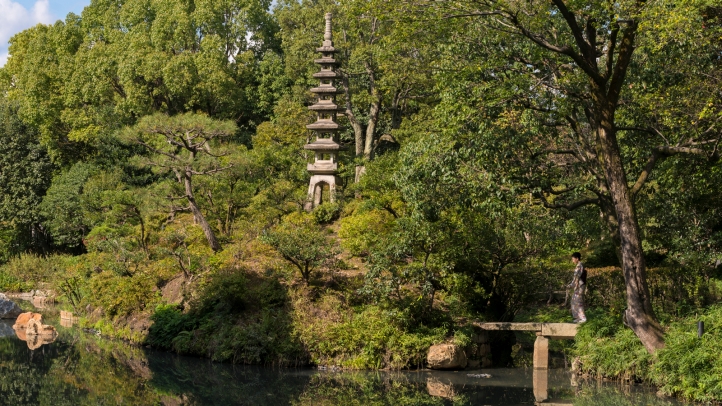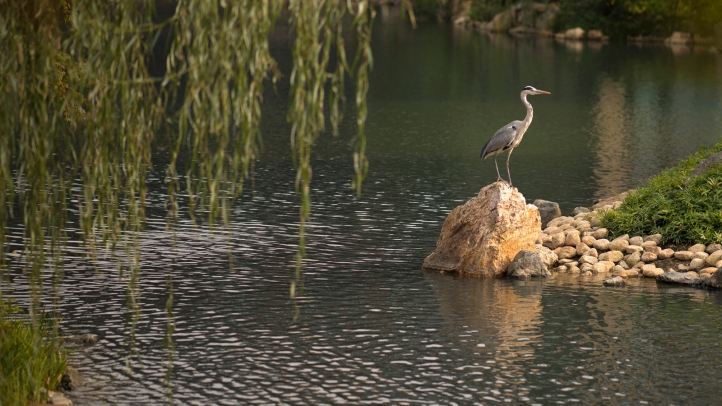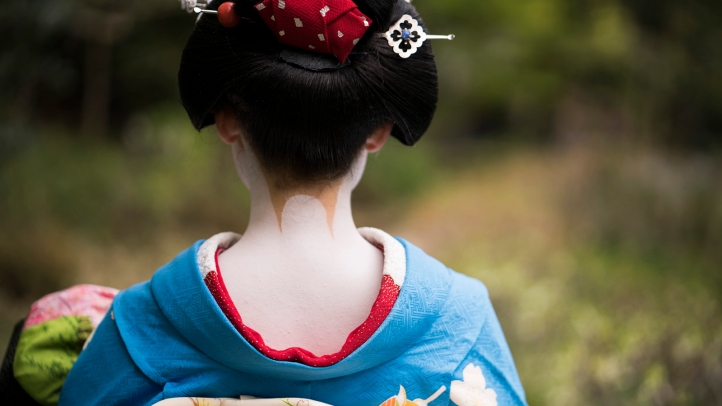 Seasonal blooms add year-round colour to our Shakusui-en pond garden at Four Seasons Hotel Kyoto: enjoy cherry blossoms in spring, crape myrtle in summer, maple leaves in autumn and plum blossoms in winter. Moreover, weeping willow, Japanese red and black pines, and a 200-year-old camphor tree can be seen in the garden all year round. Each dining venue and garden-view room offers a unique vantage point but little beats seasonal blossom viewing with a glass of Champagne on the Brasserie Terrace or in Fuju Lounge at our Tea House on a sunny day. Early evening on the terrace of Fuju is an amazing experience for moon bathing. Carp, turtle, dragonfly, duck, crayfish and heron can be seen also in our Shakusui-en pond garden.
Discover five other unique highlights of our 800-year-old Shakusui-en pond garden:
Large and Small Island
Near Oshima (large island), you will see five Yodomari-ishi arranged in a row. On the surface these look like a single stone, but in fact two are joined underwater in the shape of a human form, a method of stone assembly that dates back to the early Heian period. In addition, you can see several islands made of stones called gantou near the Koshima (small island). Created by erosion from the island, these stones are believed to have been part of a stone retaining wall, which researcher Mirei Shigemori linked to traces of the old garden.
Yodomari-ishi / Yahakuseki
Symbolic in nature, Yodomari-ishi, also pronounced as Yahakuseki, is a group of five stones lined up near Oshima (large island) to represent sailboats anchored at night that are bound for Horai Island to seek treasure. Horai Island is an imaginary island where immortals dwell in Chinese mythology. You can also see Yodomari-ishi in Kyoto's gardens of Saiho-ji Temple, Kinkaku-ji Temple (Golden Pavilion), and Daikaku-ji Temple.
Stone Bridge and Glass Bridge
The stone bridge that now divides the large and small ponds is part of the garden's ancient heritage. To preserve its precious archaeological significance for future generations, a special bridge of tempered glass has been built around it, enabling visitors to see the stonework below.
Waterfall
Waterfall in our Shakusui-en pond garden was restored by using original stones and existing stonework based on the garden researcher Mirei Shigemori's measured map and his study from the 1930s. Renewing the water circulation system and adjusting the amount of groundwater flowing into the pond and relocating the water source point, aided to improve the water quality and bring back the beautiful waterscape in great condition as it was before.
Jizo and Pagoda
Jizo is a statue and it is believed thatJizo is full of awesomeness, compassion and fortitude used for protection as a guardian. According to our neighbourhood temple, Myoho-in Temple, Jizo has been in our garden since the middle of Edo era (1603-1868). The pagoda has been on the Oshima (large island) for almost a century.
---
---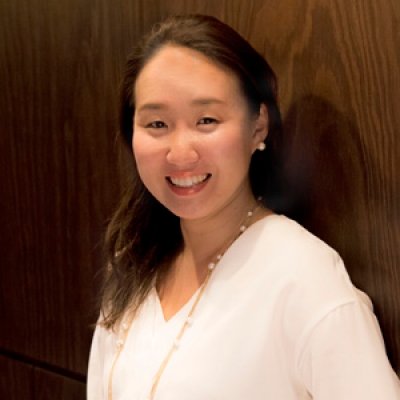 Naoko Tokunaga
Director of Public Relations, Sales and Marketing
445-3, Myohoin Maekawa-cho, Higashiyama-ku
Kyoto, 605-0932
Japan