Fuju and Shakusui-tei: Immerse in Traditional Japanese Culture and Artistry at a Sukiya-Style Teahouse
An ode to pond-side elegance
February 10, 2022,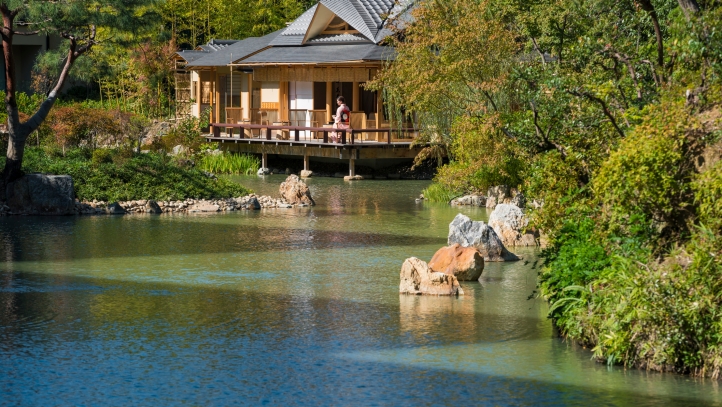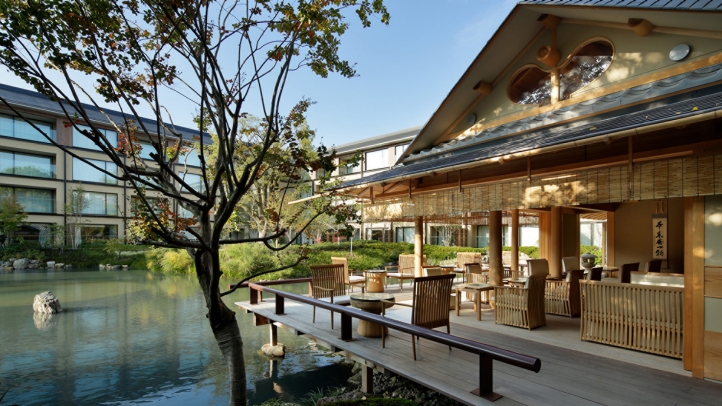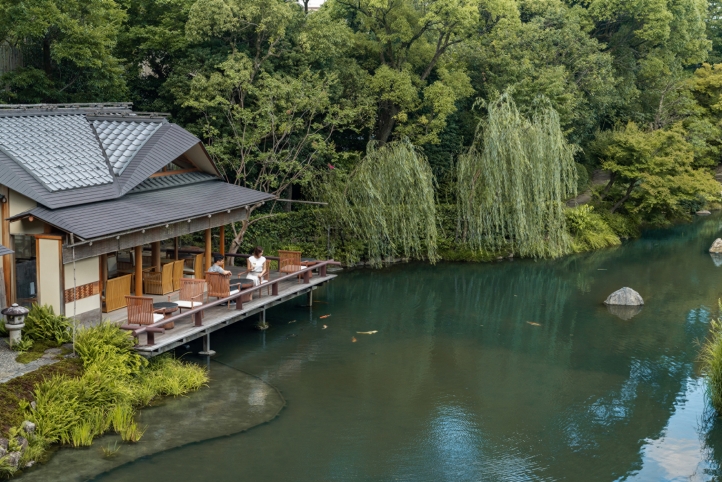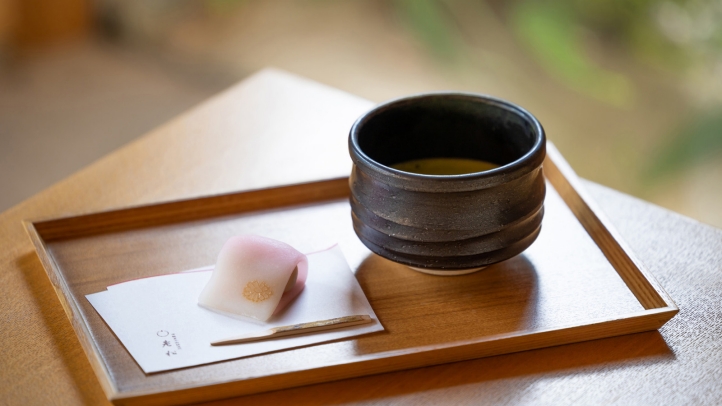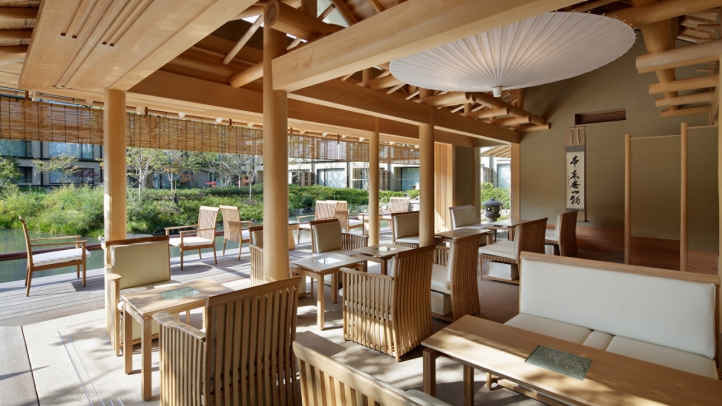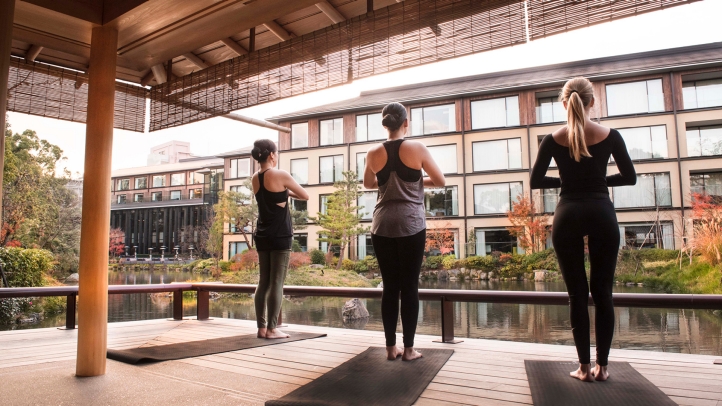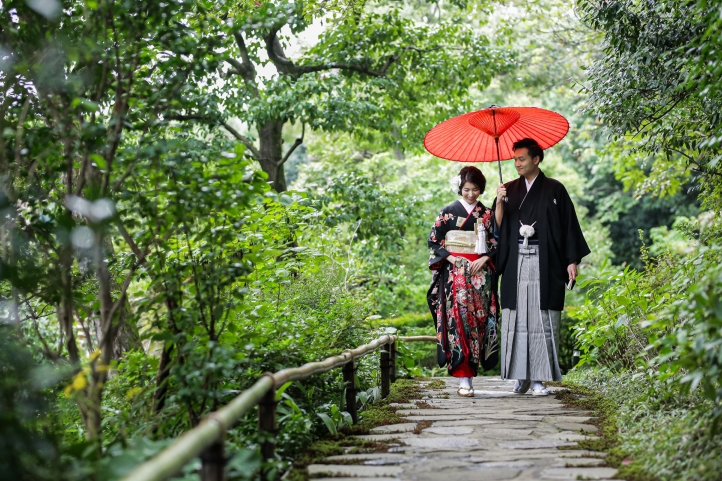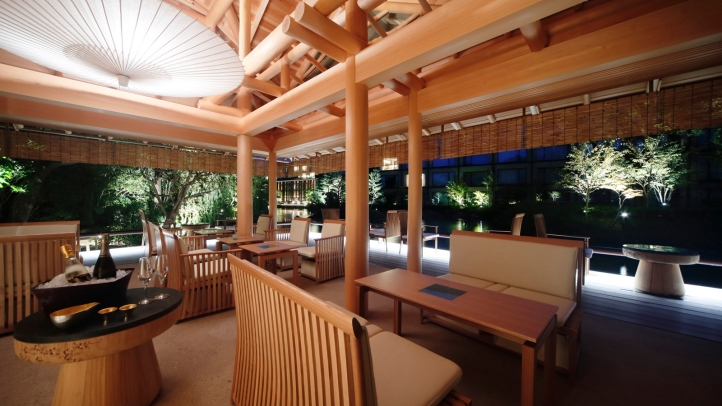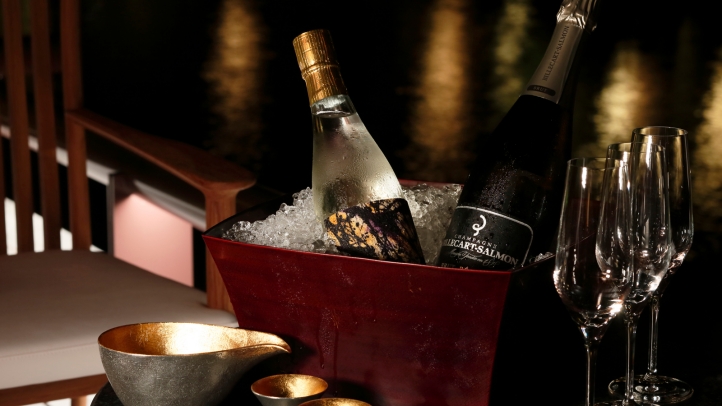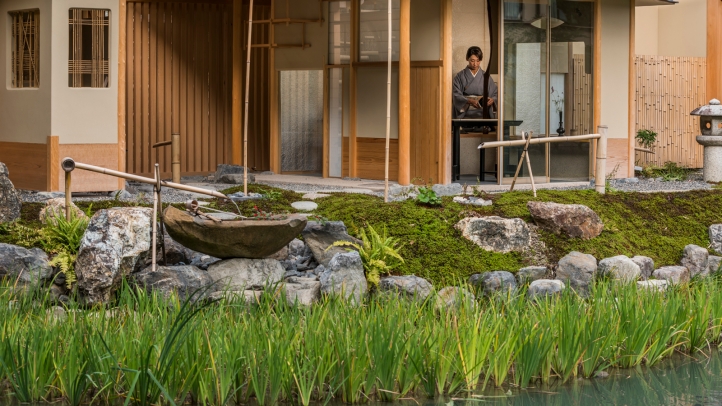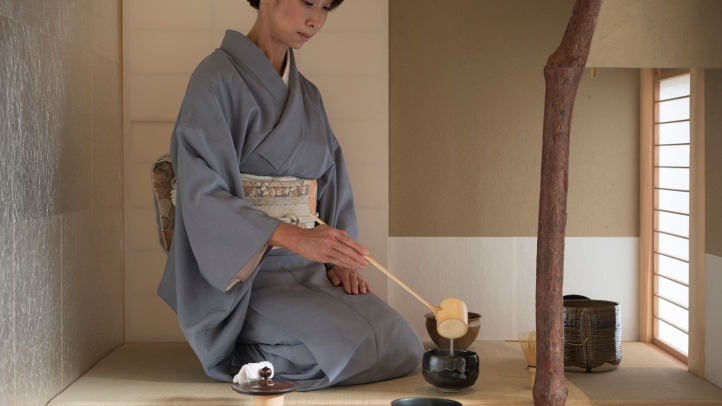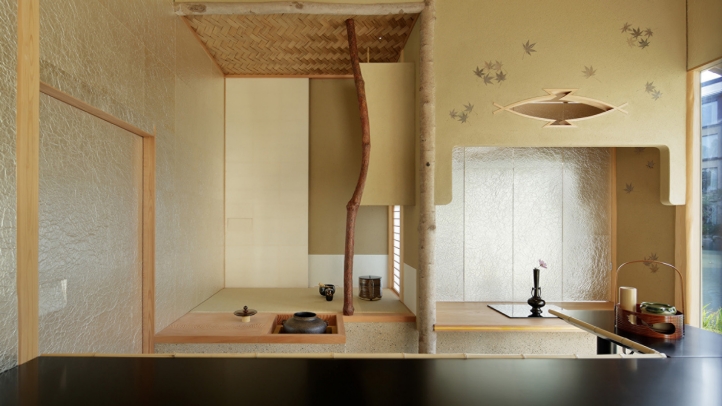 At the heart of Four Seasons Hotel Kyoto lies Shakusui-en, a Japanese pond garden that finds mention in the 12th-century epic poem, The Tale of the Heike. As you cross the glass bridge and follow the pathway, take a moment to appreciate Oshima island to your left, flanked by five Yodomari-ishi ‒ a stonework installation that echoes the artistry of the early Heian period.
Arrive at the Sukiya-style teahouse to discover two distinct spaces: the Fuju lounge, and the Shakusui-tei tea ceremony room. Gazing out at the 800-year-old pond garden, both venues offer a tranquil vantage point to Kyoto's scenic seasonal splendours. An unforgettable experience awaits you.
Fuju Lounge
Just adjacent to Fuju lounge, the surface of the pond paints a poetic reflection of Shakusui-en's natural beauty. Serving matcha green tea and crafted Japanese sweets during the day, this space transforms into an elegant bar in the evening. Share the sparkle of Champagne in the enchanted light of dusk, or savour the mellow charm of sipping rare sakes under the ethereal moonlight.
Japanese craftsmanship takes centre stage
Designed by Kyoto architect Ryosuke Yamamoto, a true Shokunin (master craftsman), the teahouse at Four Seasons is an expression of classical Japanese aesthetics at their finest. Note the use of locally sourced cypress and cedar wood, held together almost entirely without nails. Layered with soil from Kyoto's Fushimi area, the earthen floor evokes a sense of rustic warmth, while a Japanese umbrella gazes down from the wooden ceiling in unpretentious delight. Each design detail rejoices in the sophistication of simplicity.
Host private waterfront gatherings
Wrapped in remarkable views of the historical pond garden, Fuju lounge offers an oasis like no other in Kyoto. This unique venue can be reserved for exclusive small-group events, from enchanting wedding ceremonies to close-knit business gatherings. For private wellness sessions, such as yoga or Zazen, the doors are opened wide to welcome fresh air, natural light and unimpeded views of nature. To plan your special event, contact the Hotel team.
Tea Ceremony Pavilion Shakusui-tei
Shakusui-tei, the tea ceremony pavilion, invites Four Seasons guests to experience traditional Japanese culture through an authentic tea ceremony. As you partake in age-old brewing and tasting rituals, guided by a experienced tea master, each moment reverberates with history. Feel the spirit of Japan's treasured tea heritage, passed down from generation to generation.
---
---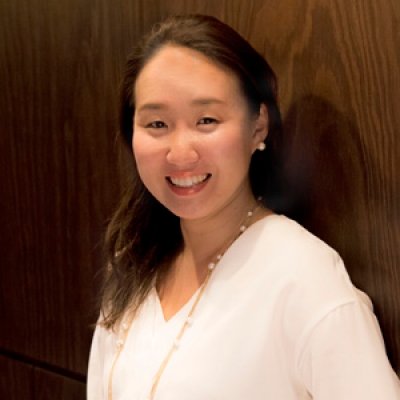 Naoko Tokunaga
Director of Public Relations, Sales and Marketing
445-3, Myohoin Maekawa-cho, Higashiyama-ku
Kyoto, 605-0932
Japan