Modernist: A Tale of Influence and Innovation at Four Seasons Hotel Mumbai
August 8, 2023,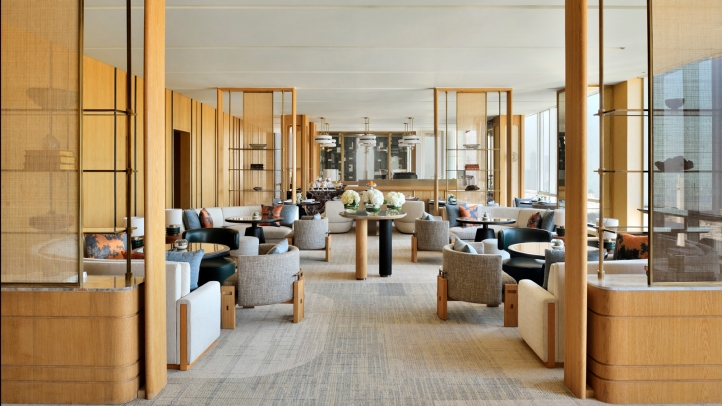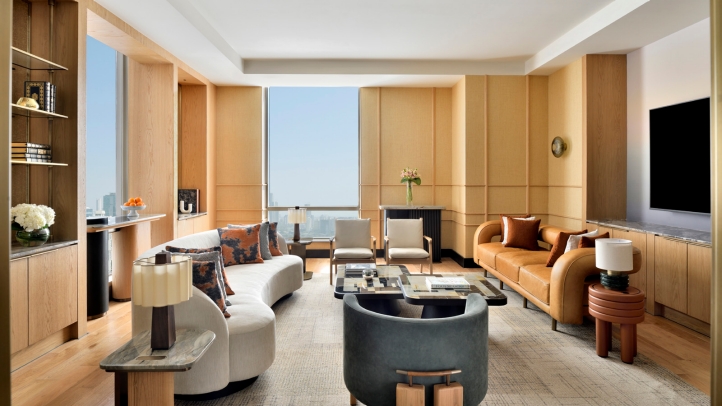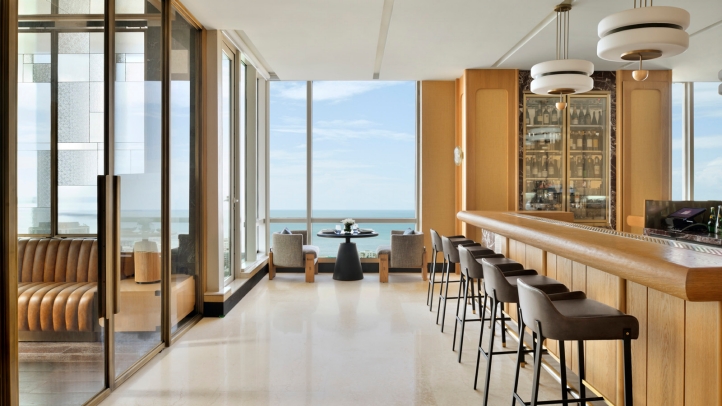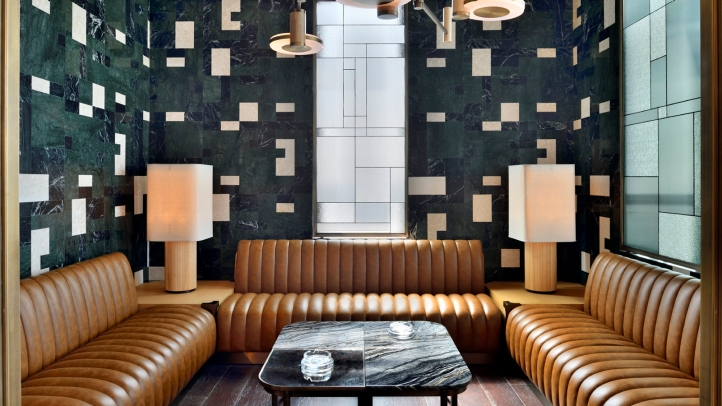 In the dynamic heart of Mumbai, where the city's vibrant energy and modernity collide, stands the iconic Four Seasons Hotel Mumbai. While renowned for its impeccable luxury and world-class service, there is one particular aspect that has captured the imagination of socialites, influencers, and ambitious entrepreneurs alike – the membership hub known as Modernist.
Nestled on the 33rd floor of the Hotel, Modernist is a visionary space that transcends the boundaries of a traditional social club. It is a coveted network, a future-forward playground where influential individuals from diverse backgrounds come together to shape the city's narrative and push the boundaries of innovation. The journey to gain entry into Modernist is an enigmatic one. Each member invitation and acceptance is carefully curated to ensure a diverse mix of talent, expertise, and passion. Within the halls of Modernist, the chatter is a symphony of ideas – from tech visionaries discussing the latest breakthroughs to artists sharing their masterpieces, and from social activists brainstorming solutions to global challenges to culinary maestros crafting gastronomic wonders.
At the heart of Modernist design lies an appreciation for Art Deco, which is the most revered artistic expression that emerged in France in the 1920s. Modernist embodies an interpretation of this timeless trend, by architect Phillip Pond of Atelier Pond, that has gained traction across the world in the decades that have followed and is also seen along the Mumbai coastline. Streamlined design, a neutral colour palette, and linear ribbed interiors speak the language of an open modern design that embraces the expression of movement at this future-forward club. From the sleek furnishings to the architectural layout, all elements exude a sense of order and elegance that set a benchmark for contemporary luxury. As the sun sets over the Arabian Sea, the amber hues filter through the floor-to-ceiling windows of Modernist, creating an ambiance of sophistication and exclusivity. The lounge area is an oasis of plush seating and contemporary art pieces, where individuals can engage in meaningful conversations or simply unwind after a day of conquering the world.
Members and guests can choose from six private meeting rooms with a combination of boardroom and lounge-style seating to conduct their private meetings. While Luminaries is of the most favoured rooms with a stunning view of the sea, Founders faces towards the city and offers a spectacular view of the Mumbai skyline. Inventors and Originators are perfect to really put your heads together with a collapsible wall if you end up having a bigger party than expected. Where the Dreamers is for intimate meetings overlooking the bustle of the city, Voyagers invites a relaxed predisposition for informal meetings over cocktails. This club takes pride in curating a culinary experience that is as cutting-edge and diverse as its influential members. Led by a team of world-class chefs, the dining experience here is an exquisite fusion of flavours, techniques, and presentations that push the boundaries of what is possible on a plate.
Modernist's calendar is a work of art in itself, dotted with gatherings that defy expectations. Themed nights that showcase the best of Mumbai's cultural heritage, intimate concerts featuring rising stars, and innovation symposiums that draw experts from around the globe, are just a few examples of what unfolds within these walls. The members also take pride in contributing to society, and the club organises charitable events, fundraisers, and mentorship programs that support emerging talents and empower underprivileged communities.
Modernist at Four Seasons Hotel Mumbai is a beacon of inspiration, an ever-evolving space where the past meets the future, and the world's most influential individuals gather to shape their destinies and the destiny of a city they hold dear.
---
--- Radhika Mathur
Marketing Communications Manager
1/136 Dr. E. Moses Road, Worli
Mumbai, 400 018
India