Six Ways to Savour Self Care at Four Seasons Hotel Seoul
May 21, 2021,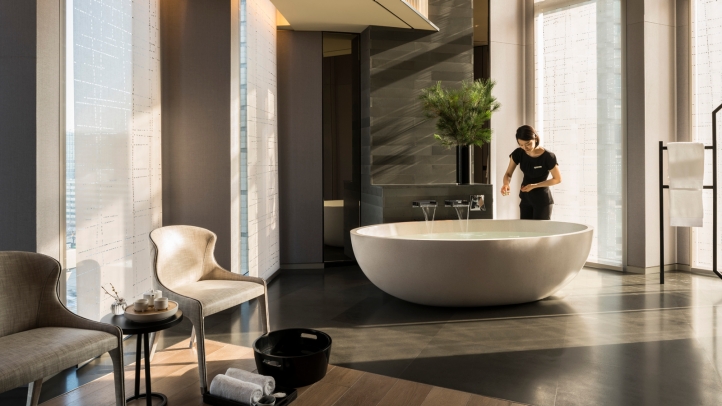 With Global Wellness Day on the horizon in June, and laidback summer months to follow, Four Seasons Hotel Seoul is celebrating with an invitation to guests to deeply rest, prioritise fitness, pamper body and mind, and indulge in a little aromatherapeutic rejuvenation. From beautifying bath salts to private Pilates sessions, here are the Hotel's top six ways to savour self-care.
1. Rest Easy, Wake Refreshed
Central to good health is a restorative night's sleep and Four Seasons Hotel Seoul works closely with exclusive mattress and pillow producers to ensure you drift off easily and wake well-rested. Six pillow types help you customise your sleep experience: feather (most popular); contoured, ergonomic TEMPUR; memory foam – to ease back or neck pain; body – long and narrow to encourage restful side sleeping; spine-aligning kanuda; and firm but flexible buckwheat. Distinctive mattresses, crafted by Simmons, feature the latest heat-absorbing technology to retain cool comfort and patented separated springs to minimise movement. You can also choose from three mattress toppers: Signature for classic Four Seasons comfort; Signature Plush for a softer feel, and Signature Firm for ultimate support. Our beds are so comfortable that many guests purchase pillows and mattresses from us to take the Four Seasons sleep experience into their home.
2. Feel Great Inside and Out
From Pilates classes with panoramic city views to inspiring one-to-one personal training (fees apply), our state-of-the-art gym facilities have everything that in-house guests and Club members need to get fit and have fun. Hone your breaststroke in our luxurious indoor swimming pool – where a flood of natural daylight picks out the pretty mosaic tiles; visit the vitality pool and dry sauna; take a break in the juice bar, or watch the little ones in the kids' pool. Further fitness options include ballet fit training, private yoga and meditation classes, and even screen golf enabling you to select your own route to embodied wellbeing.
3. The Power of Pampering
Where better to head for truly holistic wellbeing than our serene and spacious Spa? Delivered by our skilled and intuitive therapists, our favourite treatments include Plump and Shine – a divinely results-driven facial – and our Energetic Body Massage. Plump and Shine turns back the clock with exfoliation, moisturising masks, and detoxifying lymphatic treatment to give your skin a visibly youthful glow, while the Energetic Massage is ideal for releasing muscle tension with medium to strong techniques that reach deep into problem areas. For an extra treat, combine a 60-minute Energetic Massage with a 30-minute facial.
4. Bathe in Beauty
Take your restorative staycation a step further by sinking into a soothing bathtub with our exquisite Bamboo Sambuco Bath Salts, crafted using salts from the Dead Sea. With our rooms and suites offering soaring bird's-eye views of mountains or an ancient palace, you get to channel your inner goddess or god while the bath salts – containing ten times more minerals than normal sea salt – work their magic detoxifying, cleansing and restoring your skin to radiant health.
5. Take-Home Candle-lit Memories
Fallen in love with the heavenly scent in our Lobby? Now you can take it home and savour vacation memories thanks to our bespoke candles. Candles have long been used as part of meditation and reflection practices; we invite you to create your own ambient space infused with an aromatherapeutic blend of sandalwood, cedarwood and citrus. Crafted in response to guests' love of the Hotel's bespoke scent, the candles are available to purchase from the Spa.
6. Tune Your Senses to Harmony
Further scented memories are delivered via our bespoke diffusers. Like our candles, these allow you to take the luxury of Four Seasons Hotel Seoul into your home. Reflecting the refreshing and harmonious scents of the Spa, the current diffuser scent is a blend of mandarin and lily of the valley with a touch of sandalwood, cedarwood, jasmine, rose, blackcurrant, and violet leaves. The Summer scent is as fresh as a woodland breeze, with an uplifting aroma that includes orange blossom, jasmine, lavender and geranium. For more information on our candles and diffusers, call +82 2 6388 5250/5251.
---
---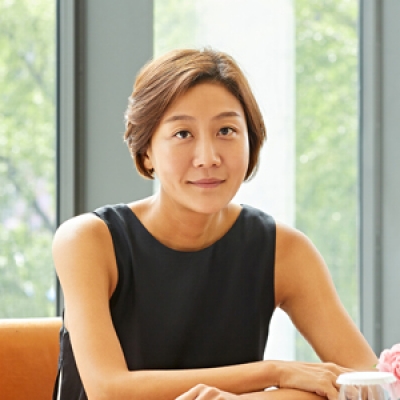 Inyoung Moon
Director of Public Relations and Communications
97 Saemunan-ro, Jongno-gu
Seoul, 100-210
Korea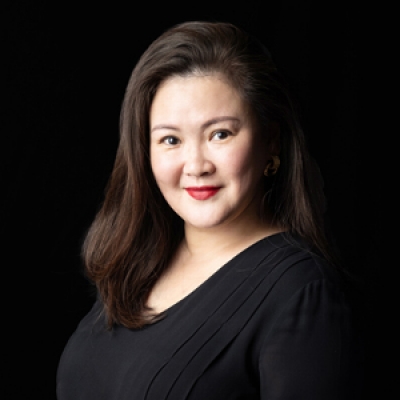 Kelly Wong
Director of Marketing
97 Saemunan-ro, Jongno-gu
Seoul, 100-210
Korea