Back
Four Seasons Hotel Guangzhou Announces the Appointment of Chinese Executive Chef Yongsheng Li
July 7, 2023,
Four Seasons Hotel Guangzhou announces the appointment of Yongsheng Li as the Chinese Executive Chef.
Born in Yunfu, Guangdong, Chef Li's culinary interest was sparked when he was a child and influenced by his uncle, a professional chef at Lei Garden. Chef Li's journey also began at Lei Garden in Guangzhou and to expand his culinary skills, he continued his journey through restaurants and hotels across China, from Shenzhen to Shanghai and Nanjing. After years of exploration, Chef Li continued to deepen his interest and unique insights into local ingredients to create authentic dishes. Now, his storied journey continues in Guangzhou at Yu Yue Heen, bringing a wealth of experience in both cooking techniques and cuisine styles.
He breaks the perception of the inherent taste of traditional cuisine and presents authentic Cantonese cuisine with a modern approach. In Chef Li's opinion, "As there are no limits to creating new dishes, it is sometimes difficult to define what a good dish is while using innovation and retaining the characteristics of traditional dishes."
For example, one of his signature dishes is Char Siu with Aged Black Vinegar, a traditional Cantonese barbecued pork dish with soy sauce or honey flavour. Chef Li's twist uses the natural fructose in the ingredients to replace the sweetness of the sauce, and he also selects seasonal fruits and vegetables to make a composite fruit vinegar for the pork marinade, which creates a more tender meat. He then completes the dish with a 25-year Italian balsamic vinegar. Chef Li found the natural fruit acidity from the vinegar perfectly neutralizes the oil in the barbecued pork, elevating this traditional dish to a whole new level in terms of taste. In the way of creation, he explores the maximum possibilities of each ingredient and creates new flavours based on traditional Cantonese cuisine, which is the best interpretation of what he mentioned about "no limit."
In his spare time, Chef Li loves to explore the local food culture across different cities throughout China. "Traditional flavours are often hidden in places you don't expect, maybe in an obscure street or maybe in a town whose name you've never heard of," says Chef Li. When he first came to Yu Yue Heen and in order to trace these traditional Cantonese flavours imprinted in his memory, Chef Li went straight to the birthplaces of the different cuisines to learn the authentic seasoning and cooking techniques. He went to Wuchuan to learn the uniqueness of Zhanjiang cuisine and to Chenghai to learn the production process of authentic Chaozhou brine, leaving numerous footprints in various cities while exploring the authentic food culture.
"I enjoy engaging and interacting with guests and sharing the stories behind the dishes when I am in the restaurant. During these conversations, I can better understand the guests' needs, which inspires me to create a very memorable experience for them," says Chef Li. These warm-hearted actions added a human touch to Chef Li's dishes, from kitchen to table, he successfully creates and presents the best of Yu Yue Heen.
---
---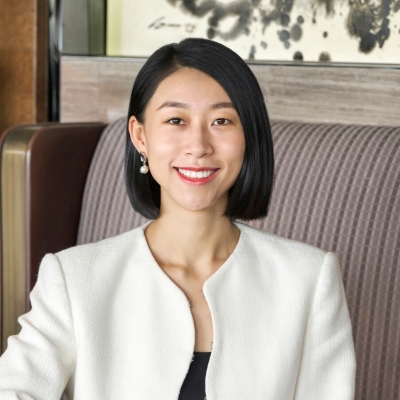 Yvonne Ye
Manager of Public Relations
5 Zhujiang West Road, Pearl River New City, Tianhe District
Guangzhou, Guangdong 510623
China
---
Four Seasons Hotel Guangzhou
PRESS KIT

Visit Four Seasons Hotel Guangzhou Website