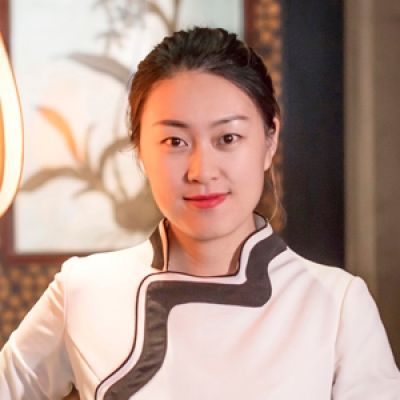 Miya Zhang
"Never give up and always believe there is a little universe in everyone's heart that is very strong with endless power."
Four Seasons Tenure
Since 2010
First Four Seasons Assignment:  Spa Reception Supervisor, Four Seasons Hotel Hangzhou at West Lake
Employment History
Hyatt Regency Hotel in Hangzhou - SPA & Health Club
Birthplace
Languages Spoken
Miya Zhang started her interest in body treatment when she was very young. She used to accompany her mother to visit Traditional Chinese Massage practitioners as her mother had a lumbar disc issue where she needed to be treated on a weekly basis. Miya was amazed with the movements of the physician and his knowledge of body points that are related or link to every part of a human body and mind. The curiosity made her read more about Traditional Chinese Massage so she could help to treat her mother at home.
This hobby and joy in treatments lead her to the spa world, when she enrolled in a spa and natural beauty school in Shanghai, where she has achieved and been certified to be a qualified spa therapist.
She returned to Hangzhou and started her career in a local spa company, and where she continued to improve her skills before joining Hyatt Hangzhou Spa as receptionist, then was promoted to supervisor. In 2010, she joined Four Seasons Hangzhou at West Lake and continues to lead the team and Spa to become the best spa in Hangzhou, with 4 Star recognition by Forbes.
She introducedthe Sound Therapy Treatment at Four Seasons Hangzhou at West Lake, and was awarded "The Best Creative Body Treatment of the Year."  Her determination led to a visiting practitioner program at the Spa as well.
During her leisure time and holidays, she loves to explore many places where she can learn how the retail shops or spas display their products and sell their wares. She loves to come back to the Hotel's Spa with new ideas in decorating the shop and offering new products, for which she always gets good compliments from Spa guests.
Since she was young, Miya has been interested in wellness. With her knowledge, she loves to work with her vendors to create new products, for example introducing Chinese herbs that can combine with the spa products to create a new treatment or package to help improve the guest's spa experience.
She is very passionate about the Spa, where she wishes that everyone will receive good health and happiness.